Home furnishings are required whether you are relocating, purchasing a new house, or simply trying to make your living space more livable. Furniture costs can be expensive, especially if you are buying new. Therefore it is wise to compare shops and research the types of furniture your home requires.
While some people love to have their home or living space fully equipped, others prefer a simpler, less cluttered home with only the absolutely necessary items. Whatever your unique style, we've compiled a list of the essentials you must have in your house.
Essentials for Your New Home
A Bed
A comfortable bed ensures restful sleep, which is crucial after moving. If you've had a good night's sleep and aren't experiencing any aches or pains brought on by a bumpy mattress, you'll be better able to accomplish the remaining unpacking and anything else on your to-do list. There must be a bed, however the perfect headboard or bed frame may not be portable.
When you learn how the room works best for you, the remainder of the décor will gradually appear.
An Armchair
It need not have flawless upholstery; instead, it could be a hideous item ever. But it's always a good idea to have an armchair to cover with a blanket and use to drink tea, read a good book, or greet visitors. An added benefit is that you can relocate an armchair about your home or apartment based on your needs.
Buy a Home Depot gift card now to make your home furnishing experience memorable.
It might provide additional seating in the living area or a cozy reading nook in the bedroom. Chairs are necessary and offer a variety of uses.
Lights
Some lights are better than no lights, even if they aren't the "ideal" lights for the areas you need (on a desk, table, by the bed, etc.). Making a structure of steel and concrete your home requires several table lamps and possibly a floor lamp. You should be able to find a few good ones at your neighborhood reuse center to tide you over until you find what you're looking for.
Dining Table
Any table will do as long as you can sit comfortably at it, just like lights (with your legs underneath). You need furniture that can double as a desk and/or a dining table. It's a great idea to upcycle an old table from your parent's home or anything you find at a garage sale when you are unable to immediately purchase the dining room table and desk you require.
Dining Chairs
A few chairs are useful for eating at the table and working at a desk, whether simple foldable chairs, old wood ones you've painted in vibrant colors, or both. The house has a delightful assortment of chairs that may be used throughout the property and are available in case a larger dinner party needs them.
A Sofa
Yes, a sofa is necessary, but it's worth waiting for if you don't already have one. You should save your money for a high-quality sofa unless you can find one as a hand-me-down or for a great deal on a used one. Whether relocating or staying put, a high-quality sofa is an investment in any home.
The six to eight weeks it takes for a quality sofa to be built locally, with the fabric you carefully choose for your lifestyle demands and the required proportions for your room, are well worth the wait. Therefore, a sofa is certainly necessary for your new home, and waiting for a good one is worth it.
An Area Rug
Nothing like an area rug that unifies and gives a room a cozy feeling. A sizable rug can be a focal point in a space and make cold flooring feel warm, quickly luring guests to stay a little longer. If it's a rental where you can't change the color of the walls, choose one in your favorite colors to cheer you up and improve your décor.
A Dresser
A dresser instantly makes a tidy, ordered space feel more comfortable, which is what it does for a bedroom and many other places. People take their childhood dressers when they move into their first apartment. The same dresser might be used to hold linens in the guest room. Dressers serve a variety of purposes, including storing clothing, linens, tools, and supplies in a shed or workroom. They are also crucial when moving to a new home.
A Bookcase
When you move into your first house, having a bookshelf, a shelving unit, and an armoire is a terrific benefit. You'll need a place to show off and keep some of your favorite items, like pictures, books, and home decor accents.
Final Thoughts
There you are! We have listed some essential furnishing items for your home. The list is not exhaustive but will serve as a good starting point. We hope that it proves helpful.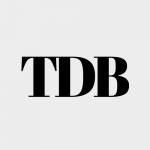 The Daily Buzz combines the pursuit of interesting and intriguing facts with the innate human desire to rank and list things. From stereotypical cat pictures to crazy facts about the universe, every thing is designed to help you kill time in the most efficient manner, all while giving you something to either laugh at or think about!