For Indian nationals seeking a welcoming and budget-friendly travel experience, Georgia is a hidden gem worth exploring. This Eastern European nation provides a unique mix of history and adventure, from its rich cultural legacy to its stunning landscapes and kind hospitality.
In this article, we'll explore the benefits of visiting Georgia for Indian tourists and offer advice on helping you learn to apply Georgia visa.
Budget Travelling Tips
Georgia offers budget travelers some of the best adventures, with incredibly low accommodation, eating, and transport. Let's look at some tips you can use to save money when visiting Georgia:
Off-Season Travelling: If you visit Georgia in the off-season, you will save a lot on accommodation and travel packages. This time is also less crowded when visiting popular tourist spots.
Transport Locally: Using local transport will help your budget and allow you to experience local culture.
Online Visa Application: To save time, effort, and money, learn to apply for a Georgia visa on an online portal. This is the easiest way to get a Georgia visa for Indians, allowing you to obtain a visa without leaving your house, saving you time and money.
Enjoy Local Cuisine: The cuisine of Georgia is excellent and quite affordable. For a cost-effective culinary experience, try traditional meals like Khachapuri (cheese-filled bread) and Khinkali (dumplings) from local restaurants and street stalls.
Outdoor Activities: Georgia offers various outdoor activities like hiking and exploring nature. Some of these activities are free or with minimal fees.
Traditional Georgian Dance and Music
Get ready to be amazed by Georgian traditional dance and music. These art forms are a sight to behold and are rooted strongly in the national culture.
The lively performances, distinguished by colorful costumes and animated movements, honour the nation's long-standing customs and reflect its rich history. Don't miss the chance to see a live performance during your visit.
Some festivals to remember when visiting Georgia are:
Tbilisoba: This is Georgia's national festival. It is held in October and celebrates the founding of the country's capital city. The celebration is shown through music, dance, and plenty of good food.
Art Gene Festival: This is one of Georgia's most popular music festivals, held at the Museum of Ethnography in Tbilisi. This festival showcases Georgia's rich history with live dance and music performances. There are also various stalls to keep you entertained with food and drinks.
Black Sea Jazz Festival: For music lovers, August is the year to visit Georgia. Each year, the Black Sea Jazz Festival is held with iconic jazz music, R&B, and hip-hop to attract various audiences.
Diverse Landscapes
Georgia has a varied scenery that appeals to the tastes of every traveler. Georgia provides a variety of natural beauties, from Mountain ranges to beaches. With the following sceneries, it is no wonder Georgia is one of the best travel destinations.
Caucasus Mountains: The Caucasus Mountains stretch through four countries, including Georgia. This mountain range provides adrenaline hikes and tracks to amazing sights hidden between the mountains. So, for the adventurous traveler, this is the place to be.
Black Sea: Georgia is situated along the Black Sea, which provides the country with unique beaches. The beaches of Georgia are mainly covered in rocks or, more precisely, pebbles. This is not the normal toes-in-the-sand type of beach, but it still allows for plenty of fun in the sun on your Georgian holiday.
Martvili Canyon: The Martvili Canyon is an impressive natural landscape to witness. With roaring waterfalls and emerald-green water running through the canyon. This natural wonder provides amazing hikes, and you can opt for a boat ride on the river.
The Ancient Tradition of Winemaking in Georgia
Did you know that Georgia is often regarded as the cradle of winemaking? The country's winemaking tradition dates back thousands of years, and the methods have remained largely unchanged.
So, as an Indian seeking the ultimate wine experience, you must indulge in wine tasting at a local winery. Sip on the unique and flavorful Georgian wines often fermented in a Qvevri (clay pot shaped like an egg). It's an experience that will leave a lasting impression on your palate.
Warm Hospitality
Georgians are renowned for their warm hospitality and genuine friendliness. The concept of "guest is a gift from God" is deeply ingrained in their culture, and you'll feel it firsthand during your visit.
Some locals will even invite you into their homes for a Georgian feast or to give you a local cooking class. Whether staying in a guesthouse in the countryside or dining in a local restaurant, you'll be welcomed with open arms and treated like family.
Adventure and Activities
For adventure enthusiasts, Georgia offers an array of thrilling activities. As mentioned, the Caucasus Mountains and Matvili Canyons provide excellent hiking, trekking, and mountaineering opportunities.
The scenic trails and challenging peaks will meet your need for adventure, rewarding you with beautiful views. For the more adrenaline seekers, consider trying paragliding or white-water rafting in Georgia's pristine rivers.
Comparing Georgia's Travel Costs to Europe
As mentioned, Georgia is an amazing country to visit, especially for budget travelers.
So, for Indians visiting Europe, Georgia offers some of the cheapest dining, transport, and accommodation for a European country.
Georgia is also Located in the perfect spot, with it being one of the closest European countries to India.
Another great thing about Georgia is that you can learn to apply for a Georgia visa quickly and easily, allowing you to obtain your visa smoothly without hassle.
Learn To Apply For A Georgia Visa
Since we have just discovered all these amazing facts about Georgia, here is another valuable insight. As an Indian national, you can learn to apply for a Georgia visa in minutes.
To get a Georgia visa for Indians, you can use a portal such as Atlys, which allows you to apply online, submit documents, pay the visa fees, and obtain it without leaving your house.
This helps you focus on your Georgian traveling plans while the professionals handle your visa
The Final Note
Georgia is an exciting place with various activities to offer visitors from India. After this blog, you have learned how to apply for your Georgia visa, saw tips for affordable lodging choices, and discovered the rich cultural history, diverse scenery, and friendly locals. It is easy to see why Georgia is one of the best travel destinations.
With this information, you will surely have an amazing experience in Georgia. It might be a budget when it comes to cost, but the Georgian experience is priceless!
Government Source:
If you want more information and learn how to apply for a Georgia visa, here is a government site that provides all the details: Ministry of Foreign Affairs Georgia.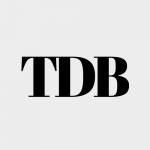 The Daily Buzz combines the pursuit of interesting and intriguing facts with the innate human desire to rank and list things. From stereotypical cat pictures to crazy facts about the universe, every thing is designed to help you kill time in the most efficient manner, all while giving you something to either laugh at or think about!