It's hard to believe that lithium-ion batteries have only been around for a few decades. In such a short time, they have revolutionized how we live completely.
From powering our smartphones and laptops to being the key ingredient in electric vehicles and storage solutions, lithium-ion batteries play an increasingly important role in our lives. But what does the future hold for lithium-ion batteries?
In this article, we will explore some of the factors driving them forward and look at whether or not the current supply can meet demand.
What Are Lithium-Ion Batteries?
Lithium-ion batteries are the rechargeable battery that uses lithium ions as the key ingredient. Lithium is a lightweight metal with high energy density, making it ideal for powering devices that require a lot of power in a small package.
How Are Lithium-Ion Batteries Made?
Lithium-ion batteries are made up of several different materials, including lithium, carbon and cobalt. The exact composition of the battery will depend on the specific application.
The manufacturing process begins with the creation of the positive and negative electrodes. The electrodes are then placed in a solution known as an electrolyte, which allows the lithium ions to flow between them.
This movement of ions creates an electric current that powers the device.
The electrodes are then connected to a current collector, which allows the electric current to flow from the battery to the device. The final step is to enclose the entire assembly in a casing, protecting it from the elements and preventing short circuits.
Why Are Lithium-Ion Batteries Important?
Lithium-ion batteries are central to many of the devices we use daily, including smartphones, laptops and digital cameras. They are also being used in many large-scale applications, such as electric vehicles and energy storage solutions.
The industry has experienced enormous growth and success, with the global lithium-ion battery market expected to reach $103 billion by 2030.
With a current push towards cleaner, more sustainable energy alternatives, lithium-ion batteries play an increasingly important role.
Key Factors Pushing the Success of Lithium-Ion Batteries
Move to a Green Economy
One of the key drivers of lithium-ion battery success is the move to a green economy. As we become more aware of the impact that our actions have on the environment, there is a growing demand for products and solutions that are environmentally friendly.
Lithium-ion batteries are one such solution. They are completely recyclable and have a much lower carbon footprint than traditional fossil fuel-powered solutions.
Governments worldwide have committed to transitioning to a green economy, with many setting ambitious targets for the coming years. This is likely to increase the demand for lithium-ion batteries as we look for ways to reduce our reliance on fossil fuels.
The Electric Vehicle Revolution
Another key factor pushing the success of lithium-ion batteries is the electric vehicle revolution. As the world looks for alternatives to traditional petrol and diesel vehicles, electric vehicles are becoming increasingly popular.
Lithium-ion batteries are a critical component of electric vehicles, as they provide the power needed to drive the car. The electric vehicle market is expected to grow significantly in the coming years, with sales expected to reach $802 billion by 2030.
This growth is likely to lead to an increase in demand for lithium-ion batteries as manufacturers look to meet the needs of the growing market.
Smart Technologies
The final key factor pushing the success of lithium-ion batteries is the rise of smart technologies. As more and more devices become connected, there is a need for power solutions that can keep up with the demands of these devices.
Lithium-ion batteries are the perfect solution for powering smart devices, as they are small and lightweight yet pack a powerful punch. This makes them ideal for wearable devices, such as fitness trackers and smartwatches.
As smart technologies are becoming increasingly involved in our daily lives, the demand for lithium-ion batteries is too.
Can the Supply of Lithium-Ion Batteries Meet Current Demand?
The short answer to this question is yes, the current supply of lithium-ion batteries can meet current demand. However, several factors could lead to a shortfall in the future.
The first factor to consider is the raw materials needed to produce lithium-ion batteries. Most lithium-ion batteries are made using cobalt, which is a relatively rare metal.
As demand for lithium-ion batteries increases, so makes the demand for cobalt. This could lead to a shortage of cobalt in the future, as only a limited amount of the metal can be mined each year.
Furthermore, lithium is expected to face new pressures in global supply. According to The Assay, electric vehicles may drive lithium supply and demand to new levels. With demand predicted to hit two million metric tons of lithium by 2030.
Another thing to consider is the capacity of battery manufacturers. The lithium-ion battery industry has experienced significant growth in recent years, with new manufacturers entering the market to meet demand.
However, these new manufacturers are often unable to match the capacity of the established players in the market. This could lead to a bottleneck in supply as new manufacturers ramp up production to meet demand.
The final factor to consider is the cost of lithium-ion batteries. The price of lithium-ion batteries has fallen significantly in recent years, making them more affordable for consumers.
However, the cost of raw materials and manufacturing remains high, meaning that the price of batteries is likely to continue to fall in the future.
This could lead to a shortfall in supply, as manufacturers cannot meet demand at current prices.
Final Thoughts
In conclusion, the future of lithium-ion batteries is looking bright. Thanks to the factors pushing their success, we can expect to see continued growth in the market.
However, many challenges need to be overcome if we are to meet the growing demand for these batteries.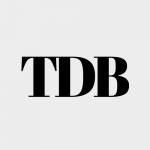 The Daily Buzz combines the pursuit of interesting and intriguing facts with the innate human desire to rank and list things. From stereotypical cat pictures to crazy facts about the universe, every thing is designed to help you kill time in the most efficient manner, all while giving you something to either laugh at or think about!