Business books are an essential tool for entrepreneurs and business owners who want to expand their knowledge, network, and reach. However, not everyone has the time, skills, or expertise to write a compelling book that will resonate with their target audience. That's where a business book ghostwriter comes in. A ghostwriter is a professional writer who can help you turn your ideas, experiences, and insights into a high-quality book that will inspire, educate, and entertain your readers.
In this blog post, we will explore the role of a business book ghostwriter and how they can help you achieve your goal of becoming a bestselling author.
Understanding Client's Vision and Goals
It is crucial to take the time to listen to the client's ideas and understand their expectations for the book. This involves not only understanding the content and subject matter but also the intended audience and the purpose of the book.
By asking the right questions and actively listening to the client, the ghostwriter can gain a clear understanding of the client's vision and goals for the book. This understanding will guide the ghostwriter in creating a book that meets the client's expectations and helps them achieve their desired outcome, whether it is to establish themselves as a thought leader, promote their business, or share their expertise with a wider audience.
Conducting Research and Interviews
This process is essential to ensure that the book is based on accurate and up-to-date information and that the content is relevant and engaging for the intended audience. The ghostwriter may start by conducting a literature review to identify existing research and literature on the topic, and then move on to conducting primary research through interviews with subject matter experts, industry leaders, or other relevant stakeholders.
This may involve reaching out to potential interviewees, scheduling and conducting interviews, transcribing and analyzing the interviews, and using the insights gained to inform the content of the book. Conducting research and interviews is a critical part of the ghostwriting process, and requires strong communication skills, attention to detail, and the ability to synthesize complex information into a coherent and engaging narrative.
Transforming Ideas Into Compelling Content
The ability to take a client's raw concepts and turn them into a polished and engaging manuscript is what sets successful ghostwriters apart. This involves not only strong writing skills, but also an understanding of the client's target audience, industry trends, and the overall goals for the project.
A ghostwriter must be able to take abstract ideas and translate them into concrete examples and stories that will resonate with readers. This requires creativity, critical thinking, and strong collaboration skills to work closely with the client throughout the writing process. Ultimately, the ability to transform ideas into compelling content is what separates a mediocre business book from a bestseller.
Collaborating With Editors and Publishers
Oftentimes, editors and publishers are the gatekeepers to the industry and can provide valuable insights into what readers are looking for in a business book. As a ghostwriter, it is important to establish a positive relationship with editors and publishers early on in the project. This includes being open to feedback, meeting deadlines, and communicating clearly throughout the writing process.
By collaborating effectively with editors and publishers, a ghostwriter can ensure that the final product meets the vision of the author and appeals to readers in the target market. It is also important to note that publishers and editors can provide valuable marketing support, helping to promote the book and increase its chances of success. As such, a ghostwriter should be prepared to work closely with editors and publishers to create a book that meets their expectations and resonates with readers.
Maintaining Client Confidentiality at All Times
When working with clients, it is essential to establish trust and ensure that their ideas and personal information are kept confidential. This includes keeping details about the book project, such as the topic and content, as well as any personal information shared by the client, completely private. Any breach of client confidentiality can not only harm your reputation as a ghostwriter but can also damage your client's reputation and potentially lead to legal issues.
Therefore, it is crucial to establish a clear confidentiality agreement with your client before beginning any work on a project and to adhere to it strictly throughout the entire process. By maintaining client confidentiality, you can establish yourself as a trustworthy and reliable ghostwriter, which can lead to repeat business and referrals in the future.
Ensuring Consistency in Tone and Voice
The tone and voice of a book are essential elements that convey the author's personality, expertise, and message to the readers. As a ghostwriter, it's crucial to carefully study the author's writing style, their industry, and intended audience to create a cohesive manuscript that captures their voice and tone.
Consistency in tone and voice helps build trust with readers, as they feel a connection with the author and are more likely to engage with the book's content. A skilled ghostwriter can seamlessly blend their writing style with the author's voice, creating a polished, professional final product that resonates with readers and achieves the author's goals.
Adapting to Client's Writing Style
Each client has a unique voice, and my job is to capture that voice and translate their ideas into a cohesive and engaging narrative. This process involves immersing myself in their previous work and studying their communication style, tone, and language. By understanding their writing style, I am able to seamlessly integrate my writing with theirs, creating a harmonious flow that feels natural and authentic.
Adapting to the client's writing style is crucial to ensure that the final product is a true reflection of their ideas and vision. As a business book ghostwriter, my primary goal is to help my clients achieve their literary goals and bring their message to a wider audience.
Delighting Readers and Achieving Success
A skilled ghostwriter knows how to create content that will engage and delight readers, keeping them hooked from beginning to end. Achieving success with a business book requires not only a deep understanding of the intended audience but also an ability to convey complex concepts in clear, concise language. A ghostwriter who is experienced in crafting compelling and informative content can help an author to achieve their goals of creating a well-received, informative, and impactful book.
By understanding the reader's needs and desires, a ghostwriter can help an author to position their ideas in a way that resonates with their audience, resulting in a book that is both informative and enjoyable to read. Ultimately, the right ghostwriter can help an author to achieve their goal of creating a bestseller that will provide value to readers and establish the author as an expert in their field.
Conclusion
A business book ghostwriter plays a critical role in the success of a bestselling book. They bring experience, expertise, and a unique set of skills to the table to help authors transform their ideas into a compelling narrative that resonates with their target audience. From conducting research to structuring the book to capturing the author's voice and tone, a ghostwriter is a valuable partner throughout the entire writing process. With their help, authors can focus on their strengths and leave the writing to a professional, ensuring that their book reaches its full potential and becomes a bestseller.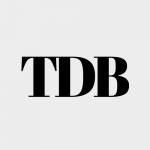 The Daily Buzz combines the pursuit of interesting and intriguing facts with the innate human desire to rank and list things. From stereotypical cat pictures to crazy facts about the universe, every thing is designed to help you kill time in the most efficient manner, all while giving you something to either laugh at or think about!