Image Source: PC World
If you need to resolve end-user queries quickly, remote desktop software is one of the most demanded solutions these days. The recent trend of online working, especially working from home, makes it even more demanding.
Remote desktop software works on two basic things: a host device and a client device. Normally, the software is installed on both system devices. Many options work on cloud storage which means all the access is enabled online. There is no need to do any manual changes, like router settings or any configuration. After all this is done, both devices can connect. Remote access technologies have the potential to streamline the work process in various ways, like smooth remote access to other systems, robust support services, unmatched utility, etc.
Apart from this, there are many reasons why remote desktop software tools are important. Let's have a look at some of the important ones.
Helps to Maintain Business Productivity
The employees, especially IT professionals, can connect with the host system and perform business tasks. Side by side your own company's employees can perform their tasks without being interrupted by any IT services. This is possible because remote desktop software allows background task performance. This way one can continue the business tasks and along with that, fixes are implemented side by side without the time loss.
Helps to Save Time by Enabling IT Support
Remote access software is a must in the era of online work as it is great for IT persons to connect with other employees of the company working at home. This way the team can install new software, do bug fixing, or identify and solve any kind of network problem.
With such software, it is easy for them to connect from their respective locations. So, any business can save a lot of their employees' time by enabling IT support for them from anywhere around the world.
So, with such amazing benefits, remote desktop software is a must to use to enhance business productivity. There are abundant paid remote desktop software tools available in the market, but reliable and free software is hard to come by. Hence, to sort it out, we have gathered the best free remote desktop software tools you should try.
Continue to read!
Best Remote Desktop Software to Make Your Work Easier
1. AnyDesk
If you are a security-concerned user, AnyDesk desktop software is the best one for you and is free of cost. The tool is end-to-end AES 256-bit encrypted. It is one of the popular premium remote desktop providers with a great free-forever package. The platform is a worth considering option for personal use.
The well-secured platform has advanced tools, like remote printing to access unattended computers if you have the password. You can operate it on different operating systems as well as mobiles.
Potential Features of AnyDesk
The software offers the feature to record remote session recordings.
Audio and video transfer options are worth using.
It automatically gets updated with the latest software versions.
Lets you create an easily remembered alias for remote connections.
One can easily configure the connections as per speed and quality.
Reasons to Unlike AnyDesk
Some may find it confusing to use it first.
The platform offers paid programs for unlimited connections, connection time, and address book entries.
The software is not so good for teams.
2. TeamViewer
The next considerable option on the list of free remote desktop software tools is TeamViewer. This easy-to-use tool is available for various platforms, like Windows, Android, iOS, Mac OS, Linux, etc. TeamViewer is one of the great choices for personal as well as enterprise-level support that lets users connect across geographical locations. It offers robust remote control, VPN access, file transfers, and many more features.
Potential Features of TeamViewer
TeamViewer gives seamless remote access to other systems and support in real-time with its screen-sharing feature.
It supports file transfer, and full audio and video capabilities to make other people learn effectively. One can use audio mixer software to modify the audio files to send as per the requirements.
TeamViewer has different modules to offer, like, TeamViewer Host, TeamViewer QuickSupport, TeamViewer Portable, and TeamViewer Meeting, etc.
TeamViewers automatically wakes up, restarts, and installs the software.
It supports 4K remote desktop access to enhance customer satisfaction and saves time too.
Reasons to Unlike TeamViewer
The platform has a paid plan for commercial purposes and is comparatively costly for business use.
Sometimes it doesn't show compatibility with other devices after upgrading.
It lags in time intervals, so not good for sharing huge files.
3. Zoho Assist
Another option for remote desktop support and access is Zoho Assist. Powered by a cloud-based business solutions company, the tool is good enough to make its place in the top remote desktop software tools.
It assists in managing and troubleshooting desktops, mobile devices, and laptops too if they are on the Internet. It can work on various operating systems too in a well-secured and reliable way.
Potential Features of Zoho Assist
The unattended remote access feature of Zoho Assist makes it easy to attend to other systems without the user's presence.
It lets you record remote sessions to play again and for training purposes.
It supports smooth file transfer between systems from a distant location that too during live sessions.
It supports more than one monitor.
It offers live chat and clipboard-sharing tools.
It provides good cross-platform compatibility.
Reasons to Unlike Zoho Assist
It supports only one user.
The platform is not so easy to use, so a tech-savvy person may be required to use it.
4. AeroAdmin
Our next choice on the list is AeroAdmin, a free and easy-to-use remote desktop application. It lets you connect to and control remote systems effectively. Whether you need to provide remote support, collaborate with teammates, or work online, AeroAdmin has many things to offer.
This simple remote desktop application is designed with a user-friendly interface that makes it well-suitable for non-tech savvy persons.
Some Potential Points of AeroAdmin
The platform offers both unattended and spontaneous access that allows you to have permanent connections or to give demanded support.
One can conveniently share files between local and remote systems.
It can be installed as a portable application.
It allows you to remotely log off and reboot the systems.
The software provides encrypted connections.
Reasons to Unlike AeroAdmin
The platform does not support a chat system.
You can't get the file transfer support in the free version.
Its free edition provides limited connection times.
5. Chrome Remote Desktop
Another well-known free remote desktop software tool is Chrome Remote Desktop. The platform is well-secured and powerful as it was developed by Google. One thing to keep in mind is that it requires Chrome extension installed on both the entities: host and the client. It has support for Windows, Mac, and Linux operating systems.
You can easily connect with another PC whether at home or work. The tool is very easy to use and set up if you are familiar with Chrome. If you are in search of a simple remote desktop program, Chrome Remote Desktop is the top solution through which you can access several devices.
Some Potential Features of Chrome Remote Desktop
You can easily host access with a unique PIN.
It also has a file transfer option.
It lets you remote into the system even when the user is not logged in.
Each session with Chrome Remote Desktop is encrypted and the user data is not stored on servers.
It provides good cross-platform compatibility.
Reasons to Unlike Chrome Remote Desktop
It doesn't provide a chat option.
It doesn't allow remote printing.
6. Ultra VNC
Another powerful and free remote desktop software tool is UltraVNC which is suitable for people having remote access knowledge. The platform is well-known for its reliability and scalability.
One can find it a little harder to use as port forwarder router settings should be changed while using it. The platform provides secure connections to ensure the safety of the data. Whether you want to access your files, communicate with co-workers, or provide remote support, UltraVNC is a great option.
Some Potential Features of UltraVNC
It provides a file transfer feature.
You can connect to the remote computer from a browser, mobile app, or computer application.
It allows you to send messages to the remote computer.
You can set up custom keyboard shortcuts.
It also provides the option of clipboard sharing.
Reasons to Unlike UltraVNC
Router settings should be changed to make it functional.
It doesn't enable spontaneous remote access.
It doesn't have a remote printing option.
7. AnyViewer
Another secure, fast, and easy-to-use remote desktop software is AnyViewer. With this platform, you can make a remote connection within seconds from anywhere you want without complex installations and configurations.
Its concise interface is super simple to use and offers flexible connections. This software is specially designed to prioritize performance to give responsive remote desktop support. You can even work on low bandwidths to optimize data transmission with no lagging.
Potential Features of AnyViewer
It is not necessary to have a user account while working with this platform.
The host can experience distraction-free sessions.
It provides a default chat box.
It has a built-in file manager to support file transfer.
It doesn't have any time and frequency limitations.
Reasons to Unlike AnyViewer
It is limited to assigning three devices to the account.
It doesn't support remote audio.
8. Dameware Mini Remote Control
Another choice on the gathered list is a great solution for remote desktop problems named Dameware Mini Remote Control. IT persons use this piece of software very effectively whether for solo purposes or huge networks.
You can access the desktop or share screens for monitoring various systems. One can communicate with others using the chat system tools in the console. You can also take screenshots and use the transfer system of files with this software. Dameware provides you with powerful utilities and tools to simplify daily task management.
Some Potential Features of Dameware Mini Remote Control
You can control multiple devices remotely.
It lets you access even sleeping desktops.
If you need to work with a vast level of authentication, Dameware is a good option to try.
It lets you make and deploy customized MSI packages.
With this software, you can reboot the crashed systems.
It lets you access remote systems based on active directories or user roles.
Reasons to Unlike Dameware Mini Remote Control
The platform doesn't support the screen recording function.
The interface is not so good as compared to other options.
9. Get screen.me
The next simple and efficient remote desktop software tool is Getscreen.me which has a lot of great features. If you don't want to log in or do installations to get into someone's computer, Getscreen.me is one of the considerable options.
The platform offers a good level of authentication while sharing computers or files. You can set up permanent access if you need to make a connection frequently.
Some Potential Features of Get screen.me
You can get rapid access to on-off sessions.
You can control the other computer from a browser.
There is an option to use keyboard shortcut buttons, like Switch User, Open Run Box, etc.
It also has the benefit of audio calling and clipboard sharing.
Reasons to Unlike Get screen.me
There is a limit to connecting only two systems.
If there is a weak internet connection, the remote desktop connection speed may lag.
10. Microsoft Remote Desktop
Another remote desktop platform option to use is the Microsoft Remote Desktop. It helps to manage servers like automated data centers and checking systems which need regular access to each system. With a single command, you can connect or disconnect all the servers. You can check live actions on each server via the thumbnail present on all servers.
Some Potential Features of Microsoft Remote Desktop
It allows you to save many credentials with its default manager. If you want to prevent login errors, you can use pre-save credentials.
You can control the remote desktop by viewing and interacting with programs and network resources.
Resizing the screen smartly, anti-screen timeout, and redirection of keyboard commands are some of its potential features.
One can easily transfer files between local and remote systems.
Reasons to Unlike Microsoft Remote Desktop
It doesn't provide any option for file sharing
It works only for accessing Windows PCs.
11. mRemoteNG
In this competitive race of remote desktop managers, the next choice is mRemoteNG- a free and open-source software. It is a multi-protocol software specially designed for Windows. It is a simple yet super-powered tabbed interface application that assists you in viewing all the remote connections simultaneously.
It has a feature to store device credentials that have to be accessed remotely to save time and effort at each new session.
Some Potential Features of mRemoteNG
This remote desktop tool offers desktop or command line accessibility.
The platform has support for different tools like RDP, VNC, SSH, ICA, Telnet, and many more.
You can get various features like quick connect, auto-update, and quick search.
You can create folders to save and organize folders in a nested manner.
It enables saving important information like credentials for auto-login features.
Reasons to Unlike mRemoteNG
The software doesn't provide a protected distributed system to store the credentials of remote systems. Although you can save these credentials.
The platform doesn't offer many advanced features in the free version.
12. Distant Desktop
Another completely portable access program is Distant Desktop which provides free services for personal as well as commercial use. It works even without installation and registration. The speed is automatically adjusted as per the conditions of the connections. The minimal and elegant interface of the software makes it one of the easiest desktop software tools to use.
Some Potential Features of Distant Desktop
For audio, video, and file transfer, the platform uses The SRTP (Secure real-time protocol).
Distant Desktop allows you to connect with multiple computers at once.
It also offers voice and text chat options.
The platform has unattended access means you can install it as a service and use it with a static ID and password.
It offers the remote printing option.
Reasons to Unlike Distant Desktop
The platform doesn't feature mobile applications.
You can face signal error messages sometimes.
Summing Up: Choose the best remote desktop software!
So, that's our take on the best free remote desktop software tools you need to know. Each one has its own positive and negative points. The free remote desktop software tool can never have all the functionalities that a paid one can offer. It might provide limitations on the number of computer connections, remote session timings, or whether you need to install it or not.
In short, there are some basic things that one can look for in any basic remote desktop software tool, like:
Hassle-free access to other computers from anywhere in the world.
Being able to manage and transfer files, or data.
Collaboration and sharing of the screen in real-time.
The file transfers should be secured and encrypted.
Chatting options like voice or video chats.
Support for various platforms, like, Windows, iOS, Android, etc.
It's totally up to your needs and requirements to choose the best among all. Before selecting the best option, you should consider the company's size and the issues that may occur in between. If there is no shortage of systems in the company, then spending on any of the best remote software with advanced features is worth it.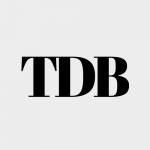 The Daily Buzz combines the pursuit of interesting and intriguing facts with the innate human desire to rank and list things. From stereotypical cat pictures to crazy facts about the universe, every thing is designed to help you kill time in the most efficient manner, all while giving you something to either laugh at or think about!