Finding a job or a summer internship can be challenging, particularly for neurodiverse individuals. Young people with neurological differences such as autism, ADHD, and dyslexia are often highly-gifted students with an impressive array of talents, but, sadly, many of them never make it past the hiring process due to their perceived "unusualness."
As an educator, you can play an important part in helping your neurodiverse students choose a career that plays to their strengths and special talents. Here is a list of career education resources that can help your neurodiverse students succeed in the workplace.
1. Asperger/Autism Network (AANE)
AANE is a non-profit organization that provides support and career education for individuals with Asperger Syndrome, autism, and other neurodiversities.
One resource that neurodiverse students and their teachers will find particularly useful is AANE's Employment Toolbox, which contains articles, videos, webinars, and other employment resources to help people with autism or Asperger's chart a meaningful career path. AANE also offers a variety of resources for educators to help children and teens on the autism spectrum.
2. Attention Deficit Disorder Association (ADDA)
Do you have any students with ADHD? Be sure to check out ADDA, an organization that has a wide range of helpful resources to help individuals with ADHD thrive both in the workplace and in their personal lives. Students can read ADHD success stories, find a professional career coach, and watch webinars offered by leading experts in adult ADHD.
If your student has an entrepreneurial spirit (and many with ADHD do!), you can point them towards ADDA's self-employment tools that help those with ADHD be their most creative selves.
3. Be Your Best Academy
Be Your Best Academy offers free and paid courses that are designed to help neurodivergents thrive and be their best selves. These courses cover a wide range of subject matter, from developing strengths and emotional intelligence to eating well and staying calm.
They also have courses designed to help educators help neurodiverse individuals reach their true potential. Unlike other organizations, Be Your Best Academy is a 100 percent neurodiverse team. As such, the courses don't have a "you need to fix yourself" vibe that neurodiverse individuals often encounter elsewhere.
4 .College Autism Spectrum
College can be a difficult transition for students, especially for those on the autism spectrum.In fact, research shows that students with autism are far less likely to enroll in college compared to other disabilities. College Autism Spectrum (CAS) is an organization of professionals who are dedicated to helping autistic students succeed in college.
CAS specializes in college counseling (e.g., helping students choose the right college) and work/career readiness (e.g., improving essential skills for job interviews and work). If your student is thinking about college, have them check out this list of colleges that offer support programs for those on the autism spectrum.
5. Dyslexic Advantage
Like its name suggests, Dyslexic Advantage (DA) is all about painting dyslexia as an advantage in the workplace. The global organization is one of the largest communities for dyslexic individuals (over 70,000 members to date) and offers a host of resources for both dyslexics and their teachers.
If your student is interested in going to college and finding college scholarships, DA has a comprehensive list of the best colleges for dyslexics and offers one of the largest scholarship programs specifically for dyslexic students. They also have a Dyslexia Library that offers resources on other neurodiversities, such as dyscalculia, dysgraphia, and dyspraxia.
6. Job Accommodation Network (JAN)
Companies such as Microsoft and J.P. Morgan are realizing that neurodiverse individuals can be a major asset to the workplace, so long as accommodations are made for them. Enter: the Job Accommodation Network (JAN), a free government resource for both private employers and neurodiverse individuals that helps both groups find appropriate workplace solutions for those with disabilities.
Individuals with neurodiversities can consult with JAN experts and ask questions related to legislation, self-employment, disability employment issues, and more. Guidance from JAN is provided by experts (consultants all have at least one Master's degree!) and is completely confidential.
7. Neurodiversity Hub
Neurodiversity Hub is a global community that strives to support student, educator, and employer goals related to neurodiversity. One way it accomplishes this is by providing an online hub of helpful resources and organizations aimed at integrating more neurodivergent people into today's workforce.
There is a ton of excellent information at the Hub, including some downloadable resources that provide valuable advice and guidance. There are also materials that offer support to neurodiverse individuals who are navigating the entrepreneurial journey.
8. Neurodiversity Pathways
Neurodiversity Pathways (NDPathways) is an organization that helps launch the careers of neurodiverse individuals. Geared towards students who are enrolled in college, NDPathways partners with many organizations — Microsoft, Visa, SAP, to name just a few — and offers programs and services designed to integrate neurodiverse students into the workplace.
Their Workplace Readiness Program offers a unique learning environment for neurodivergent adults and provides expert coaches that help guide them in their post-graduation employment search.
Thinking Differently Is an Asset
Neurodiverse individuals can be a major asset in the workplace. But in order for them to shine and be their best selves, they must be properly prepared and provided with the right opportunities.
While this list of education and career resources is by no means exhaustive, it will hopefully provide a good start for helping neurodiverse students reach their fullest potential.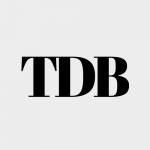 The Daily Buzz combines the pursuit of interesting and intriguing facts with the innate human desire to rank and list things. From stereotypical cat pictures to crazy facts about the universe, every thing is designed to help you kill time in the most efficient manner, all while giving you something to either laugh at or think about!