A positive work environment is crucial for both the employees and the organization. It not only enhances productivity but also boosts morale and promotes a healthier, happier workforce.
The Importance of a Positive Work Environment
Ever wondered why some companies excel while others barely manage to stay afloat? The answer, more often than not, lies in their work environment. A positive work environment fosters creativity, motivation, and commitment. It reduces stress levels and enhances job satisfaction. And it's not just about the employees; a positive work environment directly impacts the bottom line. Some of the benefits include improved productivity, reduced turnover, enhanced employee engagement, better teamwork, and a strong corporate image. A positive work environment also attracts top talent and ensures your team stays motivated and committed.
Factors Contributing to a Positive Work Environment
Understanding the elements that contribute to a positive work environment is the first step towards creating one.
1. Physical Environment
The physical surroundings where employees work significantly impact their performance and well-being. An ideal physical environment should be well-lit, clean, and comfortable. It should also provide access to essential tools and resources, encouraging efficiency and productivity.
Psychological Environment
1. Encourage Open Communication
Open and honest communication is the backbone of a positive psychological environment. Employees should feel free to express their opinions, ideas, and concerns without fear of retribution.
2. Build Trust
Trust is the bedrock of any successful team. When employees trust each other and their leaders, they feel safe, respected, and valued.
3. Promote Teamwork
A culture of collaboration and teamwork encourages employees to work together towards common goals. It fosters mutual respect and enhances productivity.
4. Provide Opportunities for Growth
Offering opportunities for growth and development keeps employees engaged and motivated. It shows them that the organization values their contributions and is invested in their success.
Practical Steps to Foster a Positive Work Environment
So, how can you foster a positive work environment? Here are some practical steps.
1. Define and Communicate Your Vision
A clear vision provides direction and purpose. It aligns everyone with the organization's goals and objectives, fostering a sense of unity and commitment.
2. Establish Regular Feedback Mechanisms
Regular feedback not only helps improve performance but also demonstrates that you value your employees' work. It shows that you care about their progress and are committed to their growth.
3. Encourage Work-Life Balance
Work-life balance is crucial for employees' well-being and job satisfaction. Encourage your employees to take time off, pursue hobbies, and spend time with their loved ones.
4. Celebrate Successes
Recognizing and celebrating successes, big and small, boost morale and motivates employees to strive for excellence.
Challenges in Fostering a Positive Work Environment
While fostering a positive work environment is beneficial, it's not without its challenges.
1. Resistance to Change
Change, even when it's for the better, can meet resistance. It's crucial to communicate the benefits of a positive work environment and involve employees in the process to overcome this resistance.
2. Inadequate Management Support
Without support from management, efforts to foster a positive work environment can fail. Leadership plays a vital role in setting the tone and leading by example. Inadequate management can also lead to legal troubles. Make sure that you are following all of the laws in your state to avoid legal woes in the case of discrimination or harassment.
3. Difficulty in Measuring Success
Unlike sales or profits, the success of a positive work environment can be difficult to measure. However, indicators like employee satisfaction, turnover rates, and productivity can provide insights.
Fostering a positive work environment is not an overnight process; it requires commitment, effort, and patience. But the benefits, both for the employees and the organization, are well worth the effort. So, start today, and make your workplace a better place to be.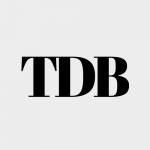 The Daily Buzz combines the pursuit of interesting and intriguing facts with the innate human desire to rank and list things. From stereotypical cat pictures to crazy facts about the universe, every thing is designed to help you kill time in the most efficient manner, all while giving you something to either laugh at or think about!