Taking a vacation to the United States is one of the most popular choices for international travel, but domestic citizens of the U.S. are also a large portion of tourism within the country. There are a number of different activities to consider when visiting America, whether you are from out of the country or a citizen of a state, to consider. Learn just how popular tourism is in this country and everything you can do within this diverse landscape.
How Popular is the United States for Tourism?
In recent years, the number of international tourists visiting the United States dropped rapidly as a result of the Covid-19 pandemic and the closure of borders from various countries around the world. As a result, as of the latest data, only 22.1 million international travelers visited the United States, which is still an astoundingly large number. During an average year, however, the U.S. is accustomed to seeing well over 70 million international visitors, with many more domestic travelers contributing to the tourism aspect of the country's GDP.  
Which States are the Most Visited in the U.S.?
Out of all 50 states in the United States, there are a few standout locations that receive the majority of visitors throughout the year. In no particular order, the most popular states tourists consider visiting include:
California
New York
Florida
Nevada
Texas
Hawaii
Arizona
Georgia
South Carolina
Virginia
Certain cities, such as New York City, are the most commonly visited by tourists even if the state they reside in does not receive the most visitors out of them all. Given the above list, there are a number of famous activities all tourists should consider as they plan a trip to America.
10 Famous Activities to Consider on Your American Vacation
While some of the below activities may not be right for you, the United States is so diverse that there is bound to be something on this list that strikes your eye:
1. Go Wine Tasting in Napa Valley
Located in California, roughly two hours north of San Francisco, the Napa Valley is a world-renowned wine region. For fans of wine, even novice fans, planning a wine tasting excursion to this gorgeous part of Northern California can be an excellent option to consider. While trying delicious wines, you can take in the ample scenery and greenery around you in the valley.
2. Take a Helicopter Tour Above the Hudson River
Visitors to New York City can often feel overwhelmed by the vast amount of activities they can partake in while traveling to the Big Apple. However, a helicopter tour with Hudson River views in New York City is a famous and great way to see everything from above.
3. Take Part in a Backpacking Trip in Zion National Park
Those with an adventurous side to them should consider heading out to Zion National Park in Utah to take in the gorgeous rocky scenery. Famous for the red rocks in the area and famous hikes such as Angels Landing, Zion is a dream for any backpacker or novice camper.
4. Travel to New Orleans for Mardi Gras
Mardi Gras is a famous celebration that is known around the world, and New Orleans is the place to experience it. With amazing food, great culture, and stunning architecture, visiting this city in Louisiana is an excellent choice for young adults or families.
5. Go Jet Boating Through the Everglades
The Florida Everglades are a famous and vast part of the state that feature fascinating animals and gorgeous scenery. Taking it all in from a high speed jet boat is a great way to see everything this part of the state has to offer, and many of the areas of the Everglades are a short drive away from famous cities in Florida as well.
6. Take a Shopping Trip to the Mall of America
Those with an urge to shop should certainly take a trip to the Mall of America with an amazing number of storefronts to consider entering. At 5.6 million square feet, it is the largest shopping complex in all of North America with over 520 retails stores.
7. Enjoy the Amusement Park Rides at Disney World
Those traveling near Orlando Florida absolutely need to take the time to stop into Disney World to enjoy the multiple amusement parks on-site. With delicious food, wild characters, and thrill inducing rides, you will never find yourself bored in this massive amusement park.
8. Enjoy the Amusement Park Rides at Disneyland
Those traveling to California, specifically the Los Angeles area, should consider stopping into Disneyland, the older sibling to Disney World. While it is a smaller amusement park, there is a notoriety due to it being the first one constructed and it is often home to rides and characters that can't be seen elsewhere.
9. Visit the White House and the Entire Capital
Those who have never been to the United States before would certainly enjoy standing at the gates of the White House where the President of the country resides. The Capital Lawn is another gorgeous spot to consider visiting while you're in the area.
10. See a Movie Star on the Hollywood Walk of Fame
Finally, consider traveling to Hollywood, California to try and spot a movie star on Hollywood Boulevard. Even if you can't see one with your own eyes, you may find their star on the street that you can view. There are a number of sightseeing opportunities in this area as well, such as the Hollywood Sign and Griffith Observatory.
The Bottom Line
No matter where you choose to go in the United States or what you choose to do, there is no wrong option. Discuss with your family what they would like to see in the country and what type of vacation they are looking for so that you can decide on one or more destinations within the 50 states. Budget properly for your trip so that you're not overwhelmed once you touch down in the country or arrive in the state of your choice.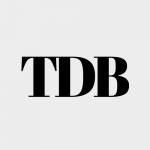 The Daily Buzz combines the pursuit of interesting and intriguing facts with the innate human desire to rank and list things. From stereotypical cat pictures to crazy facts about the universe, every thing is designed to help you kill time in the most efficient manner, all while giving you something to either laugh at or think about!