As the summer heat comes to an end and fall begins, there's no better time to experience the enchanting city of Savannah, Georgia. Fall brings with it a unique charm to this historic gem on the Georgia coast. One of the best ways to immerse yourself in the spirit of the season is by partaking in the various fall festivals on the city's calendar. The Savannah personal injury lawyers at Bowen Painter emphasize the importance of speaking with a firm if you find yourself injured at a festival due to unsafe conditions, inadequate security, or any other preventable reason. They can help you navigate the legal process, assess the circumstances surrounding your injury, and determine if you have a valid claim for compensation. Being mindful of safety while attending some of Savannah's fall festivals allows you to enjoy the city's rich culture, cuisine, and traditions.
Savannah Food & Wine Festival: November 6 – 12, 2023
The fall festival season in Savannah kicks off with the Savannah Food & Wine Festival. It's a food lover's paradise that draws in folks with a passion for fine dining and exceptional wines, whether they're from nearby or traveling from afar. This festival is a week-long celebration filled with tastings, wine pairings, cooking demos, and gourmet dinners. You absolutely can't pass up the chance to relish the flavors of Savannah's top-notch restaurants, savor local delicacies, and sample exceptional wines from across the globe.
SCAD Savannah Film Festival: October 28 – November 4, 2023
If you're a big fan of movies and art, the SCAD Savannah Film Festival is an absolute must-attend. This fantastic event, put on by the Savannah College of Art and Design (SCAD), is a magnet for filmmakers, actors, and movie buffs from all around. Here, you'll have the chance to watch some of the year's most eagerly anticipated films, engage in Q&A sessions with industry experts, and immerse yourself in the cinematic magic within Savannah's historic venues. Plus, the festival pays tribute to remarkable achievements in the world of film, making it an event you shouldn't pass up, especially if you have a deep love for the screen.
Savannah Pride Festival: October 27 – 29, 2023
Savannah's LGBTQ+ community and allies come together to celebrate love, diversity, and equality during the Savannah Pride Festival. This colorful and inclusive event features a vibrant parade, live entertainment, drag shows, and community gatherings. It's a weekend of fun, positivity, and a powerful message of acceptance and unity. Whether you're a member of the LGBTQ+ community or an ally, the Savannah Pride Festival is a heartwarming and unforgettable experience.
Tybee Island Pirate Fest: October 5 – 8, 2023
Tybee Island, just a quick drive away from Savannah, is the place to be for its annual Pirate Fest – a chance to let out your inner pirate. It's a family-friendly event that transports you back to the days on the high seas. Imagine a pirate parade, live music, costume contests, and even a treasure hunt – it's all part of the fun! And with Tybee Beach as your backdrop, it's like stepping into your very own pirate adventure. So, gear up in your finest pirate attire and come join the festivities on this enchanting coastal island.
Oktoberfest on the River: October 6 – 8, 2023
Located along the historic riverfront, this festival offers a taste of Bavaria right in the heart of Georgia. Enjoy traditional German food, authentic beers, and live music performances that will have you dancing the polka. With a bustling marketplace and a lively atmosphere, it's a great opportunity to embrace the Oktoberfest spirit and savor the flavors of Germany.
Savannah Greek Festival: October 26 – 28, 2023
Experience a touch of Greece in Savannah at the annual Savannah Greek Festival. Held at the St. Paul's Hellenic Center, this festival is a sensory delight of Greek cuisine, music, dance, and culture. Feast on gyros, moussaka, baklava, and other Greek delicacies while enjoying traditional dances and live music. You can also explore the marketplace filled with Greek goods and crafts. The warmth of the Greek community and the delicious food make this festival a standout fall event.
Savannah Jazz Festival: September 24 – October 1, 2023
If you're a fan of jazz music, the Savannah Jazz Festival is a must-attend event. This week-long celebration of jazz features world-class performances by renowned jazz musicians and local talent. Jazz lovers can spread out a picnic blanket in Forsyth Park, where most of the festival takes place, and enjoy the smooth sounds of saxophones, trumpets, and pianos filling the air. The best part? It's entirely free to attend, making it an accessible and enjoyable experience for all.
Savannah Speed Classic: October 20 – 22, 2023
Calling all car enthusiasts! The Savannah Speed Classic is a high-octane event that takes place at the beautiful Hutchinson Island race track. Vintage and modern race cars take to the track, providing an exhilarating spectacle for motorsports fans. You can get up close to the cars, meet drivers, and experience the thrill of engines and tires. Whether you're a seasoned car aficionado or just curious about the world of motorsports, this festival offers a unique and thrilling experience.
Shalom Y'all Jewish Food Festival: October 29, 2023
Dive into the delicious world of Jewish cuisine at the Shalom Y'all Jewish Food Festival. This one-day event showcases a wide array of Jewish dishes, from bagels and lox to matzo ball soup and knish. The festival also features live music, cultural exhibits, and activities for the whole family. It's a wonderful opportunity to learn about Jewish culture and savor some mouthwatering traditional dishes.
Savannah Craft Brew Fest: Date TBD
For all you beer enthusiasts out there, get ready to celebrate! The Savannah Craft Brew Fest is your ideal opportunity to dive into the exciting world of craft beer. At this festival, you'll find a wide range of craft beers from local, regional, national, and even international breweries. You can taste a variety of beer styles, groove to live music and gain some knowledge from beer experts. The festival venue, set on the riverfront lawn of the Savannah International Trade & Convention Center, offers breathtaking views of the Savannah River. So, if you're a fan of craft beer, this festival is definitely worth checking out.
In conclusion, Savannah, Georgia, offers a diverse array of fall festivals that cater to a wide range of interests and passions. Whether you're a food lover, a film enthusiast, a history buff, or simply looking for a great time, these festivals capture the essence of Savannah's culture and hospitality. So, mark your calendar, pack your bags, and get ready to experience the magic of Savannah in the autumn season. From savory cuisine to captivating cinema, there's something for everyone in this charming Southern city.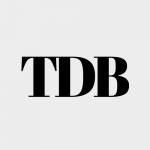 The Daily Buzz combines the pursuit of interesting and intriguing facts with the innate human desire to rank and list things. From stereotypical cat pictures to crazy facts about the universe, every thing is designed to help you kill time in the most efficient manner, all while giving you something to either laugh at or think about!