As we embrace the digital age and witness significant advancements in home decor and technology, even the most functional elements of our living spaces are undergoing a transformation. A designer radiator, once seen as purely utilitarian, has now evolved into a stylish and sophisticated focal point that enhances modern interiors' aesthetics and functionality. In this blog, we will delve into the latest trends in designer radiators that are revolutionizing the way we perceive and utilize these essential heating appliances.
Sleek and Minimalist Designs
Gone are the days when radiators were bulky eyesores that disrupted interior design harmony. Contemporary designer radiators are all about sleek and minimalist designs that blend seamlessly with any decor style. These radiators come in various shapes and sizes, from slim vertical panels to discreet horizontal bars, making them versatile enough to complement both small and large spaces.
Customizable Colours and Finishes
Personalization is a key trend in home design, and radiator manufacturers have taken note. Today's designer radiators come in an array of customizable colours and finishes, allowing homeowners to select options that harmonize with their overall interior scheme. Whether you prefer a bold pop of colour to make a statement or a subtle metallic finish to exude elegance, there's a radiator to suit every taste.
Incorporating Artistic Elements
Designer radiators are increasingly viewed as art pieces, elevating them from mere heating appliances to striking focal points within a room. Many manufacturers collaborate with artists and designers to create unique radiator designs that function as both practical heaters and captivating artworks. From abstract patterns and nature-inspired motifs to geometric shapes, these artistic radiators infuse creativity and personality into living spaces.
Eco-Friendly and Energy-Efficient Models
Sustainability is a driving force in today's design industry, and radiator manufacturers are responding with eco-friendly and energy-efficient models. Innovations in materials and technology have led to the development of radiators that consume less energy while providing optimal heat output. Additionally, some designer radiators are now equipped with smart thermostats and timers, allowing users to have better control over their heating systems and reduce overall energy consumption.
Versatile Installation Options
Gone are the days when radiators were relegated to the edges of rooms. Modern designer radiators offer versatile installation options, giving homeowners the freedom to mount them in various positions. Wall-mounted radiators are particularly popular, saving valuable floor space and creating a clean, contemporary look. Some designs even allow for horizontal or vertical installation, making it easier to integrate radiators into unconventional spaces.
Integration of Sustainable Materials
In line with the eco-friendly trend, many designer radiators now incorporate sustainable materials. Manufacturers are exploring options like recycled metals, responsibly sourced wood, and eco-conscious finishes to create more environmentally friendly heating solutions. By choosing radiators made from sustainable materials, homeowners can contribute to reducing their carbon footprint and supporting a greener future.
Smart Home Integration
As smart home technology becomes increasingly prevalent, designer radiators are joining the connected ecosystem. Smart radiators can be controlled remotely via smartphones or integrated into smart home systems, allowing users to adjust heating settings even when they are away from home. This level of control not only adds convenience but also helps in optimizing energy usage and reducing heating costs.
The latest trends in designer radiators demonstrate a clear departure from their conventional, mundane image. With sleek designs, customizable options, artistic elements, eco-friendly features, and smart integrations, these radiators have become an essential part of modern interior design. Whether you seek a heating solution that complements your decor or a statement piece that captures attention, designer radiators offer a perfect blend of functionality and aesthetics, revolutionizing the way we approach home heating in the 21st century.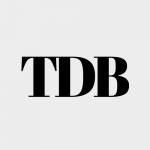 The Daily Buzz combines the pursuit of interesting and intriguing facts with the innate human desire to rank and list things. From stereotypical cat pictures to crazy facts about the universe, every thing is designed to help you kill time in the most efficient manner, all while giving you something to either laugh at or think about!