Whether you are experienced in the gym or starting out as a beginner, staying safe while using exercise equipment and machinery is always important. A data analysis on consumer product injuries shows that in 2021, an estimated 409,224 injuries were reported to be caused by exercise equipment across the U.S. Given the wide range of exercise equipment, some come with more safety risks than others. Without proper precautions, using any type of exercise equipment can lead to accidents and injuries that can result in long-lasting physical pain.
Prioritizing exercise equipment safety and keeping these safety tips in mind will not only protect your physical well-being but also allow for consistent progress toward fitness goals by avoiding setbacks caused by preventable injuries.
Dress Appropriately
Wearing proper athletic clothing is a basic first step for preventing injuries while using exercise equipment. The appropriate attire can support physical exercise and provide necessary protection to minimize the risk of accidents during workouts. It is crucial to wear fitted yet breathable clothing while exercising that allows for unrestricted movement. Especially when using exercise machines or equipment, avoid any loose or dangling fabric that may get caught in the equipment and cause injury. Proper athletic shoes with good support are important for helping maintain stability, traction, and reducing the risk of foot and ankle injuries. Wearing the appropriate clothing while using exercise equipment helps greatly minimize the risks of clothing-related injuries.
Warm-Up and Stretch
A proper warm-up routine before working out prepares the body for the physical demands of the workout ahead. Warming up your body helps to gradually increase blood flow to the muscles, raises body temperature, and improves flexibility, making the muscles and joints less prone to injury. By incorporating dynamic movements such as light cardio exercises or dynamic stretches, the body is warmed up and prepared for higher-intensity movements when working out with equipment or weights. After a warm-up, the body is able to better perform exercises with proper form and technique to prevent injuries from improper use of exercise equipment. Warming up before a workout is important to not skip since it significantly reduces the risk of muscle pulls, joint sprains, and other injuries.
Proper Equipment Set-Up
Proper equipment set-up is essential for preventing exercise equipment injuries. When exercise equipment is not set up correctly, it can create dangerous risks of breaking, collapsing, or malfunctioning while being used. Ensuring that the equipment is placed on a stable surface, clear from any obstructions, and securely assembled reduces the likelihood of accidents or falls from equipment while exercising. Remembering to adjust the equipment or machine settings according to individual body size and physical abilities reduces the risk of strains, sprains, or other injuries. Always make sure to follow the manufacturer's instructions and guidelines for assembly, maintenance, and proper usage to ensure safety and avoid preventable equipment-related injuries.
Use Proper Form and Technique
When performing exercises with equipment, it is essential to learn how to use the correct form and technique. Proper form ensures that the targeted muscles are engaged effectively and that other muscles or joints are not being strained. Using proper form also helps to maintain balance and stability, reducing the risk of injuries from falls. Improper form or technique can be a risk for injury in several ways including overexertion, muscle imbalances, and increased stress on joints, strains, sprains, and other more severe injuries. It is crucial to learn the proper form from professional trained instructors or instructional resources to protect yourself from preventable injuries.
Use a Spotter or Gym Partner
A spotter or partner in the gym provides an extra level of safety and support during exercises which involve heavy weights or require assistance. Especially for those starting out weight lifting as a beginner, it is extremely important to get help from a spotter to prevent any accidents when using heavy weights. Having a spotter ensures that someone is able and ready to help with proper form and provide assistance in case of muscle fatigue or failure while performing the exercises. Without a spotter, accidents with heavy weights can result in serious muscle strains or sprains, head and spinal injuries, crush injuries, bone fractures, and more. A spotter is crucial for safety when using heavy equipment and can help prevent these types of accidents and injuries from occurring.
Listen to Your Body and Respect Your Physical Limitations
Every person has individual capabilities and limitations when it comes to physical fitness. It is always important to listen to your body when exercising and be aware of your body's signals. Pushing yourself beyond your limits or ignoring signs of discomfort can lead to overexertion, muscle strains, or more severe injuries. While it is important to push yourself for growth and progress in the gym, it is also important to pay attention to how your body feels during exercise and respecting its limits. Gradually progressing to higher intensities or levels as your body and muscles adapt can help prevent accidental injuries.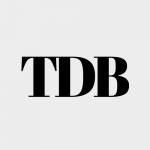 The Daily Buzz combines the pursuit of interesting and intriguing facts with the innate human desire to rank and list things. From stereotypical cat pictures to crazy facts about the universe, every thing is designed to help you kill time in the most efficient manner, all while giving you something to either laugh at or think about!