With the evolution of technology, languages have developed from being static to fully dynamic.
Invented languages on screens via TV and films are generally synonymous with gibberish; however, the perspective is fast adopting a new path.
Instead of calling for the usage of conventional languages, invented languages are being accepted widely, considering that fiction requires an element of uniqueness.
People are taking advantage of the growth of technology to learn constructed languages and through online and social media platforms, we can see how established they are soon becoming.
As evidenced by Preply's League of Languages table, Elvish is considered the most popular fictional language at the moment having been mentioned 33, 854 times on Twitter and an average search volume of 19,100 per month.
However, what's even more fascinating is that more people speak Elvish than Irish! Why might that be the case? Let's take a look at some of the reasons.
The Rapid Growth of the E-learning Market
The beauty of the internet and the growth of technology is that you can pretty much learn anything that you want these days with a variety of devices and this has become even more important during the COVID-19 pandemic.
With schools and universities reducing their daily face-to-face interactions, students, in particular, would have to turn to look for other alternatives for educational activities via a variety of different online educational platforms.
Such is the popularity of e-learning, the rise and growth of this market is expected to continue and grow and exceed $375bn in the next 5 years!
Aside from the traditional educational activities of learning about Maths or English literature, new language learning is also something that is frequently researched.
In fact, according to some research, an astonishing 30 million people signed up to learn languages in 2020!
Nevertheless, while people would mainly take learning a new language from other countries as something they want to learn such as Spanish or Italian, one of the most unique things people are learning online at the moment are fictional languages. In particular, Elvish since it is declared the most popular fictional language.
The Source of Inspired Learning
With the closure of cinemas and theatres in the entertainment industry due to the COVID-19 pandemic, people would have to resort to other means to keep themselves occupied. People would resort to binge-watch their favourite tv series or films via streaming services.
What is often a highly recommended film trilogy to do a marathon during lockdowns is the Lord of The Rings trilogy, thus allowing existing fans of the franchise to fully immerse themselves into that fantasy reality world.
With the exposure of having watched the franchise's films, fantasy fans and even non-fans could then be influenced from watching the film to learn the Elvish language and converse with others as if they were an Elf.
How Else Are People Willing to Learn Elvish?
Many students would appreciate it if Elvish is integrated into the study in universities. Moreover, Tolkien's old manuscripts demonstrate the complex skills set up by the author in language development, which would challenge learning abilities.
What is rather quite interesting is that even long before the pandemic, it would appear that the foundations for Elvish rising to prominence nowadays was already occurring back in 2004.
According to a BBC article, the special needs coordinator at Turves Green Boys' Technology College, Birmingham, Zainab Thorp, offered after-hours classes to a group of schoolboys who volunteered for Sindarin, a conversational Elvish, after-hours lesson to refine their vocabulary.
It's Not the End, Elvish Is Still Growing
Tolkien says he would have preferred to write his books in Elvish if he had his way. Besides, two of Tolkien's languages are developed enough to become functional. Nonetheless, these are not complete languages since they lack some words that people speak and write.
As proof of Elvish continuity, a large number of Tolkien's unpublished works were uncovered and are being studied. New Elvish words are emerging, aided by Tolkien's attentiveness to detail.
His original manuscripts at Marquette University, Milwaukee, comprises broad notes in the margins regarding his use of words.
Nonetheless, Elvish, like other conlangs, is the new normal in the fictional universe. Fantasy production no longer questions featuring conlangs but questions how and when to introduce them.
Fandom is helping stabilise the surging popularity of constructed languages and it is expected to grow even more significant in the future.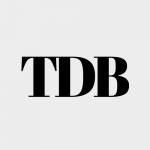 The Daily Buzz combines the pursuit of interesting and intriguing facts with the innate human desire to rank and list things. From stereotypical cat pictures to crazy facts about the universe, every thing is designed to help you kill time in the most efficient manner, all while giving you something to either laugh at or think about!