Pandemic has brought many changes to our life whether personal or professional. We have learned to manage many things while sitting at home.
We have started getting an education online rather than going to school. When it comes to work many companies now have started the work from home concept for all of their employees.
Though many find it easy and convenient to work from home, some of them find it difficult to deliver 100% of the productivity due to the lack of a compatible environment for the work.
Not everyone has a dedicated space or room for work.
There are times when you would need to attend the meetings and be on call all the time.
If you have children at home who always play around you then it becomes difficult to concentrate no matter how hard you try.
There are many such things that one needs to understand while working from home.
Here is the detailed guide of the essentials which you need to have for a stress-free work from home experience.
1. A Faster Internet Connection and Phone
If you are working from home then this would be the first prerequisite that one needs to have. We all work at the office with the help of the internet.
You might have a high-speed internet connection at the office which makes your life easy at work while working. But at home, you might have a regular plan that offers limited speed.
Hence the first thing that you would need to do is to upgrade to the high-speed plan that offers the higher speed required for your work.
Many of the companies nowadays offer reimbursement for the internet service. Apart from the internet, it is important to have a phone with a full network.
Since you will be working from home you would need to constantly be in touch with your colleagues or boss over the phone to give the work updates.
Read: How to Tee Off An Existing Gas Line
Though you can even connect with them through email or messenger, it is still advisable to get a phone with a good network if you do not have a proper one.
2. A Dedicated Space With a Good Set Up
Here comes another important essential which helps you to give 100% of the productivity. Make sure to have a dedicated workspace at your home.
We understand that you might not have a dedicated study room or additional space. But you can choose any corner of the house according to your choice which could be best for your work.
You can even consider setting up your workspace in the corner of the bedroom where no one would disturb you. If you do not have a proper desktop or laptop then make sure to get one.
Most of the companies nowadays provide laptops or the desktop at home to the employees.
If you do not have one then invest in the quality one which would not give you trouble while working.
Apart from this, you can also get a set of stationery for yourself which could be useful for your day-to-day work activities. You can buy it online at http://bookbindersdesign.com.au/
3. Comfortable Clothes
Working from home is all about getting into your comfort zone but that simply does not mean that you can be in pyjamas all the time.
Our clothes and our appearance play a major role in our productivity. If you sit at work wearing pyjamas then it would constantly remind you of the weekend which can put you off from your work.
We are not asking to wear the suit but make sure to wear the decent casuals which would give you the right vibes to work all day long.
4. Keep Your Refreshments at the Easy Access
You might have a habit of taking multiple breaks at the office while working. At the office, you could easily reach out to the cafeteria for your refreshments but at home, you might not have that option.
Hence you can set up your refreshment station next to your workspace where you can get your favorite tea or coffee easily.
You can stock up on tea bags and invest in a good electrical kettle to save your time.
5. Get the Comfortable Chair
Since you will be spending almost 10 to 12 hours a day at the same position every day it is important to get a comfortable chair for yourself while working from home.
You might have thought of pulling out your dining chair to your bedroom for your workspace but these chairs are not made for this purpose.
Sitting in the wrong posture for long can affect your back badly. Hence make sure to invest in a comfortable chair.
You can always find more work from home opportunities on Jooble.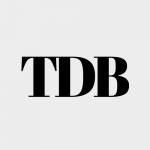 The Daily Buzz combines the pursuit of interesting and intriguing facts with the innate human desire to rank and list things. From stereotypical cat pictures to crazy facts about the universe, every thing is designed to help you kill time in the most efficient manner, all while giving you something to either laugh at or think about!