It's hard to imagine Easter without family get-togethers and holiday-themed parties complete with delicious foods and a variety of alcoholic drinks.
If you are in recovery from alcohol addiction, you might wonder whether it's possible to have a memorable holiday without alcohol in the picture. Here's some good news.
Here are ten different ways to enjoy the tempting holiday season without ruining the progress you've made in your recovery.
1. Connect With Family and Close Friends to Avoid Feeling Lonely
There's no better way to make the most out of your Easter holiday than to spend time with those who've been there for you throughout your recovery.
Rather than spending all your time indoors, visit family members or friends who respect and support your sober living goals and enjoy the Easter celebrations together.
2. Start a New Easter Tradition
If this will be your first Easter holiday in sobriety, congratulations! Take this coming holiday as an opportunity to create and enjoy new traditions that reflect the new you.
If you were used to spending time alone drinking during Easter, make travelling with some of your sober friends your new tradition. You can also consider engaging in outdoor activities or attending church services together. Make this the norm for all other Easter holidays.
3. Plan Ahead for Potential Triggers
Think of the different triggers that may crop up as you go for different Easter celebrations, and come up with ways to approach them — For example, go beforehand and see what non-alcoholic options they offer, speak to the barman if you are not feeling anxious about confiding with a stranger.
Preparing for these situations will ensure that you have fun during celebrations without stressing over what could go wrong.
4. Tag Along with One of Your Sober Living Friends to Easter Parties
If you'd wish to connect with other people at parties where alcohol is present, consider going with a friend who's also embraced alcohol abstinence.
You'll not feel out of place saying no to alcoholic drink offers since you'll be in some level of solidarity with your friend. You can enjoy these parties without having to worry about compromising your sobriety.
5. Bring Your Own Drink (BYOD) to Easter Parties
Easter-themed parties can be exciting. You don't have to turn down an invite because you're afraid they won't serve non-alcoholic drinks. BYOD!
You can make a tasty mocktail (non-alcoholic drink) and carry it to the party. You can even carry something as simple as your favourite soda.
Having a drink in your hand will keep you at ease during celebrations as people won't keep on suggesting if they can get you one.
If it's a family reunion, you can prepare concentrated amounts and use the host's soda, water or other non-alcoholic drinks to dilute them and be the star of the party!
6. Throw Your Own Alcohol-Free Easter Party
If you cringe at the thought of attending many alcohol-filled events this holiday, consider hosting your own alcohol-free party.
Let your non-sober guests know beforehand that there won't be alcohol involved. Prepare some good food and make plenty of yummy mocktails that you and your guests will enjoy sipping on throughout the party.
7. Attend Local Alcoholic Anonymous Meetings and Other Support Groups During the Easter holiday
While you might feel as though you are the only one staying sober this Easter holiday, know that you aren't alone. You can attend these meetings and support groups to catch up with others going through recovery, just like you.
You'll not only strike new friendships to make your holiday memorable but also learn from others how to handle yourself when within triggering environments during the holiday.
8. Practice Self-Care Throughout the Holiday
Make the most out of the holidays by focusing on being good to yourself. Get enough sleep. Eat healthy meals. Exercise frequently. Take long baths and have a hot cup of cocoa later on.
Set aside time every day for meditation and relaxation. Self-care will keep you physically, mentally and emotionally refreshed throughout Easter.
9. Be a Volunteer
If you have no plans with friends or family for the Easter Holidays, consider volunteering. Find out about the community service events that will be held within your local area during the holiday season, and sign up as a volunteer.
Dedicating your time to helping others will make your Easter fun-filled
10. Let Go of the Pressure to Explain Yourself This Holiday
Don't allow the fear of being interrogated on your sobriety stop you from showing up for Easter celebrations. If others question why your drinking habits have changed this Easter season, only share what you are comfortable sharing.
Always remember that you don't have to go into detail about your lifestyle overhaul to everyone who asks. The less you share, the fewer opinions you'll encounter (which can make or break your holiday).
Getting You Through a Sober Holiday Season
If you are new to sober living, Easter doesn't have to be a holiday you dread. You have alternatives to make your holiday experiences worthwhile without jeopardizing your sobriety.
If you, by any chance, slip, it isn't a sign that you've failed. You will need individualised alcohol detox treatment and the right level of support.
Providers such as uk home detox can help with initialising the recovery process through a variety of detox option. Inpatient or outpatient, when one needs treatment, even the smallest step is a good start – don't hesitate to contact your local fellowship community or talk to your GP about it all.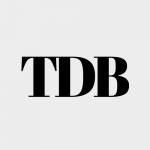 The Daily Buzz combines the pursuit of interesting and intriguing facts with the innate human desire to rank and list things. From stereotypical cat pictures to crazy facts about the universe, every thing is designed to help you kill time in the most efficient manner, all while giving you something to either laugh at or think about!