In today's dynamic business landscape, fostering a highly engaged and loyal workforce is crucial for sustained success. One powerful strategy that organisations are increasingly adopting is prioritising career mobility for their employees. By providing opportunities for growth and advancement within the company, organisations can not only enhance employee engagement but also improve retention rates. In this article, we delve into the concept of career mobility, its benefits, and practical strategies to maximise engagement and retention by placing career growth at the forefront.
Understanding Career Mobility
Career mobility refers to the intentional design and facilitation of opportunities for employees to progress within the organisation. This concept goes beyond simple promotions and includes lateral moves, cross-functional assignments, and skill development initiatives. Career mobility empowers employees to take charge of their professional journeys while simultaneously driving the organisation's growth and success.
Benefits of Prioritising Career Mobility
Enhanced Engagement: Engaged employees are more committed, innovative, and productive. When employees see a clear path for advancement and skill development within the organisation, they are more likely to be invested in their roles and contribute positively.
Improved Retention: Employees tend to stay longer with organisations that offer opportunities for growth. Career mobility reduces the likelihood of stagnation and monotony, leading to higher job satisfaction and lower turnover rates.
Skill Enrichment: Career mobility encourages employees to diversify their skill sets. As they take on new responsibilities and roles, they gain valuable experience, making them more versatile and adaptable professionals.
Talent Attraction: Organisations that prioritise career mobility become attractive to top talent in the job market. Prospective employees are drawn to companies that offer room for advancement and professional development.
Knowledge Retention: With a mobile workforce, companies can retain institutional knowledge within the organisation. Employees who progress internally are more likely to share their expertise and insights, preventing the loss of critical information.
Cultivation of Leadership: Career mobility identifies and nurtures future leaders from within the organisation. Employees who experience diverse roles are more equipped to lead, manage, and drive innovation.
Strategies to Maximise Engagement and Retention Through Career Mobility
Transparent Communication: Clearly communicate the various career paths available within the organisation. Provide employees with a roadmap that outlines the skills, experiences, and competencies required for advancement.
Skill Development Programs: Offer training and career growth opportunities that align with employees' career aspirations. These programs could include workshops, online courses, mentorship opportunities, and certification initiatives.
Cross-Functional Exposure: Encourage employees to work in different departments or teams. Cross-functional assignments broaden their perspectives, enhance collaboration, and expose them to various aspects of the business.
Lateral Moves: Highlight the value of lateral moves. Sometimes, moving horizontally can provide employees with new challenges and opportunities to diversify their skill sets without necessarily moving up the traditional hierarchy.
Individualised Career Plans: Collaborate with employees to create personalised career development plans. Tailor these plans to their skills, strengths, and aspirations, and review them periodically to ensure they are on track.
Recognition and Rewards: Recognize and reward employees who take on new challenges and excel in their roles. This can be done through promotions, salary adjustments, and public acknowledgment.
Feedback and Evaluation: Regularly assess employees' progress and gather feedback about their experiences with career mobility initiatives. Use this feedback to refine and improve the mobility programs.
Internal Job Postings: Implement an internal job posting system that allows employees to apply for open positions across the organisation. This encourages employees to explore new roles and keeps them engaged.
Mentorship and Coaching: Establish mentorship programs where seasoned employees guide and support those looking to advance in their careers. Coaching sessions can provide valuable insights and advice for growth.
Flexible Work Arrangements: Offer flexible work arrangements to accommodate employees' aspirations for career mobility. Remote work, flexible hours, and job-sharing arrangements can make pursuing career growth more manageable.
Conclusion
Prioritising career mobility is a win-win strategy for both employees and organisations. By providing avenues for growth, organisations can boost employee engagement, improve retention rates, and build a dynamic and adaptable workforce. A culture that encourages career mobility not only attracts top talent but also ensures that existing talent is continually developed and nurtured. As the business landscape evolves, organisations that empower their employees' professional journeys are well-positioned to thrive in a rapidly changing world. By valuing career mobility, organisations pave the way for long-term success, fueled by engaged, motivated, and empowered employees.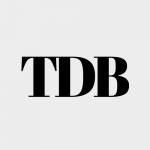 The Daily Buzz combines the pursuit of interesting and intriguing facts with the innate human desire to rank and list things. From stereotypical cat pictures to crazy facts about the universe, every thing is designed to help you kill time in the most efficient manner, all while giving you something to either laugh at or think about!