Administrative professionals are the backbone of any organization. They are the ones who keep everything running smoothly, handling tasks big and small with grace and efficiency. To truly empower these valuable team members, investing in their training and development is crucial. In this article, we will explore the importance of training and development for administrative professionals, share some effective strategies, and even provide some thoughtful gift ideas for your hardworking admin team.
The Importance of Training and Development
Administrative professionals play a multifaceted role within a company. They are responsible for managing schedules, handling communications, organizing meetings, and much more. As the first point of contact for clients and colleagues, their performance can significantly impact the overall impression of the organization.
1. Skill Enhancement
Training and development programs help administrative professionals enhance their skills. Whether it's improving proficiency in office software, mastering time management techniques, or refining communication skills, ongoing training ensures they remain up-to-date and proficient in their roles.
2. Increased Efficiency
Well-trained administrative professionals are more efficient. They can complete tasks faster and with fewer errors. This efficiency leads to better productivity across the entire organization, saving both time and resources.
3. Adaptation to Technology
In today's digital age, technology evolves rapidly. Administrative professionals need to stay updated with the latest tools and software. Investing in technology-focused training ensures they can leverage these advancements to streamline their tasks.
4. Confidence and Job Satisfaction
Training and development opportunities boost the confidence of administrative professionals. When they feel competent in their roles, they are more satisfied with their jobs, leading to higher retention rates and a more positive work atmosphere.
Strategies for Effective Training and Development
Now that we understand the significance of training and development, let's delve into some strategies that can be implemented to empower administrative professionals:
1. Tailored Training Programs
Not all administrative roles are the same. Customize training programs to align with the specific responsibilities of your admin team. This ensures that the training is relevant and directly applicable to their day-to-day tasks.
2. Online Learning Platforms
Utilize online learning platforms, which offer flexibility in terms of timing and location. This allows administrative professionals to access training materials at their convenience, making it easier for them to balance work and learning.
3. Mentoring and Coaching
Pair less experienced administrative professionals with mentors or coaches who can provide guidance and support. Mentoring helps them learn from seasoned colleagues and gain valuable insights.
4. Soft Skills Development
In addition to technical skills, focus on developing soft skills such as communication, problem-solving, and emotional intelligence. These skills are equally important for administrative professionals in their interactions with colleagues and clients.
5. Encourage Networking
Promote networking opportunities for administrative professionals, such as attending industry events or joining professional organizations. Building a network can provide valuable resources and insights.
6. Continuous Learning Culture
Foster a culture of continuous learning within your organization. Encourage administrative professionals to pursue further education and provide incentives for certifications and professional development courses.
7. Performance Reviews
Regular performance reviews can help identify areas where additional training is needed. Use these reviews as a chance to set goals for professional growth and development.
Gifts for Your Hardworking Admin Team
Recognizing the hard work and dedication of your administrative team is essential. Consider showing your appreciation with thoughtful gifts. Here are some gift ideas for your hardworking admin team:
Customized Desk Accessories: Personalized desk items like nameplates, mousepads, or organizers can make their workspace feel special.
Professional Development Books: Choose books related to their field or personal development to inspire and empower them.
Spa or Wellness Gift Certificates: Treat your admin team to a relaxing spa day or wellness retreat to help them recharge.
Online Course Subscriptions: Invest in their growth by gifting subscriptions to online courses or workshops.
Office Plants: A little greenery can brighten up their workspace and create a more pleasant atmosphere.
Tech Gadgets: Consider items like noise-canceling headphones or a high-quality webcam for virtual meetings.
Gift Cards: Let them choose their own reward with gift cards to their favorite restaurants, stores, or online retailers.
Team Building Activities: Organize team-building activities or outings to strengthen their bond and boost morale.
Professional Portfolio: Provide a stylish portfolio for them to organize important documents and presentations.
Handwritten Thank-You Notes: Sometimes, a heartfelt thank-you note expressing your appreciation can be the most meaningful gift.
In conclusion, empowering administrative professionals through training and development not only benefits them individually but also enhances the overall efficiency and effectiveness of your organization. By implementing tailored strategies and acknowledging their hard work with thoughtful gifts, you can create a positive and productive work environment that values and supports these essential team members.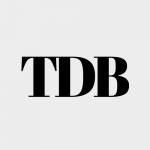 The Daily Buzz combines the pursuit of interesting and intriguing facts with the innate human desire to rank and list things. From stereotypical cat pictures to crazy facts about the universe, every thing is designed to help you kill time in the most efficient manner, all while giving you something to either laugh at or think about!