Construction work often involves using materials like asbestos, lead, mercury, etc, which are potentially hazardous and may pose dangerous health risks if not properly handled.
Therefore, it's crucial for workers to know how to deal with these hazardous materials during construction.
After all, they will have to do the major work: dealing with all these substances and taking the proper precautions to ensure everyone stays safe, including the general public involved in the project.
So, here are a few key things to keep in mind when dealing with hazardous materials during construction.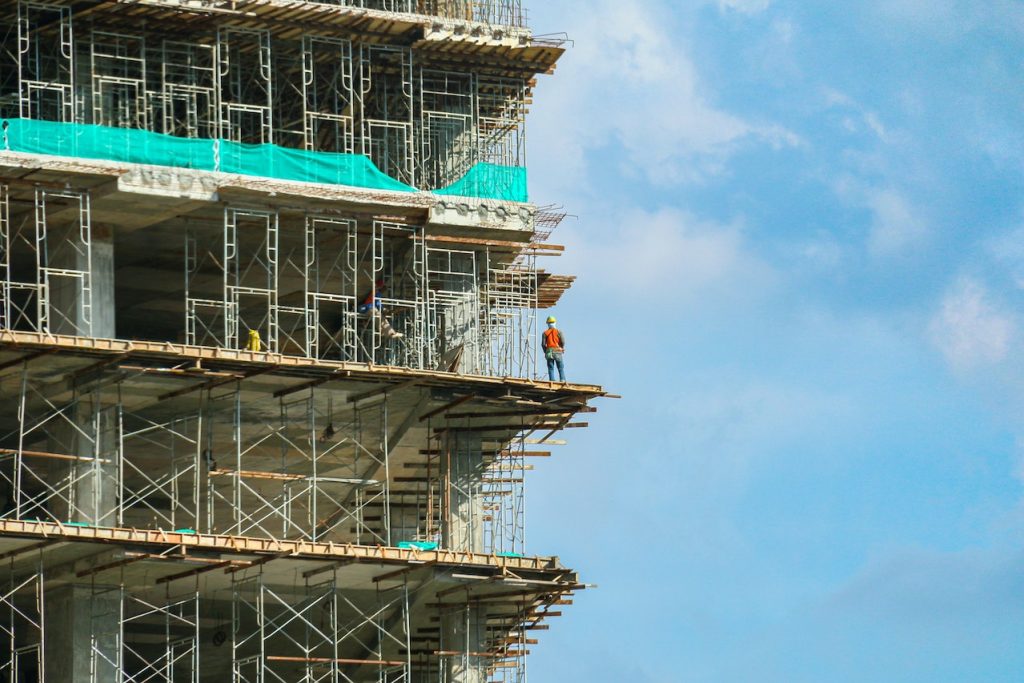 1. Don't Squish the Packaging
Working with hazardous materials on construction sites can be extremely dangerous. That's why it's vital not to squish the packaging of any chemicals or products stored on a construction site.
It will help to prevent accidents and exposure to severe environmental damage.
So, educate the workers on proper packaging upkeep. Inform them how to use the supplies without pulling off the entire packing.
Additionally, inspect the materials' package for any leaks. Invest in new, sturdy packaging for the risky compounds if any packages are found to have leaks or encounter spills or other accidents.
You can be sure to get the best packaging for your hazardous products from a number of top packaging businesses such as Air Sea DG Containers. They can get your building supplies packaged securely for everyone's protection.
2. Wear Personal Protective Equipment
Wearing personal protective equipment (PPE) is another important consideration when working with hazardous materials during construction.
PPE includes items like gloves, respirators, and protective clothing. It protects not only the workers but also the general people present on the site from contact with hazardous materials, including chemicals, infectious agents, aerosolized asbestos fibres, etc.
However, there are different types of PPE for different tasks. For example, if there's asbestos, you'll need to wear a respirator alongside protective clothing.
So, ensure you know what type of PPE is required for the task. Let everyone know how to select the appropriate PPE for the job at hand and to check if it fits them properly.
Personal protective equipment is a crucial component of any safety program. Thus, remember to put your safety first when working with hazardous materials by wearing the proper PPE.
3. Educate Workers About the Dangers and Safety
There are various ways workers can stay safe when working with hazardous materials. The best action is to make them aware of the dangers and the necessary precautions.
Workers should know how to identify hazardous materials and what to do if they come in contact with them.
They should also be trained on how to operate these products safely, know where to get safety information and who to contact in an emergency accident.
4. Modify Work Practices to Reduce Exposure
One way to modify work practices is to use only the hazardous material necessary for the job. This can be accomplished by adequately measuring and mixing the materials and using only the amount needed for the task.
Another way is to change shifts for the workers, meaning that each worker will have a specific timeline to work with the hazardous materials. After that, another workman will take his place and continue the unfinished job.
By doing so, workers are considerably less exposed to harmful substances and more likely to avoid health issues.
5. Develop and Implement a Site-specific Safety Plan
A site-specific safety plan is crucial to any construction project involving hazardous materials.
By clearly outlining the procedures and protocols that will be followed during the project, the safety plan helps to ensure that all workers are aware of the potential risks and know how to avoid them.
So, the first step in developing a site-specific safety plan is to identify the hazards present at the construction site.
After identifying the materials, the next stage is to analyze the risks associated with their use and devise control mechanisms to mitigate them.
Then, it's time to implement those measures and monitor the effectiveness of the control measures to make adjustments as necessary.
6. Emergency Procedures and Equipment
Keep the arrangement of emergency equipment and procedures for hazardous materials at the construction site at all times.
Workers should be able to access the supplies easily and know where the equipment is located and how to utilize it.
Keep in mind that following clear procedures can mean the difference between a small accident and a fatal tragedy.
7. Ensure Proper Storage
Hazardous materials must be stored appropriately and labeled during construction to ensure the safety of workers and the public.
So, store the components in a designated area away from the workspace. The area should have proper ventilation and easily visible signage.
Plus, all containers should be clearly labeled with the type of material and the hazards associated with it.
Generally, construction companies have a written policy outlining the proper procedures for storing these materials.
So, review the policy and keep note of any updates. Inform the staff members about it, too, and also about the risks associated with improper labeling and storing of hazardous materials.
How to Identify Hazardous Materials on a Construction Site
When working on a construction site, it's crucial to identify hazardous materials. There are a few things you can look for to help you identify these materials:
One way to identify hazardous materials is by looking for warning signs or symbols. These symbols will usually be visible on containers or products that contain them.
Another way to identify these materials is by reading labels carefully. If a product is labelled as harmful or poisonous, it likely contains hazardous materials.
Finally, you may ask the supervisor as well. They should be able to inform you whether the material is appropriate for usage or not.
Use of Software to Track Hazardous Materials
Technology has changed the way we track hazardous materials. We previously tracked the flow of these items using paper-based techniques. This process was time-consuming and usually error-prone.
But today, we can use software to track the movement of these materials in real-time, which helps to ensure accuracy and compliance with regulations.
Hierarchy of Controls for Handling Hazardous Materials
The first step in protecting workers from exposure to hazardous materials is to understand the hierarchy of controls. This hierarchy includes administrative controls, engineering controls, and work practice controls.
Each control has a different level of effectiveness in reducing worker exposure, and each should be considered when creating a safe work environment for employees.
1. Administrative Controls
It is the best technique to limit worker exposure to dangerous substances. These controls involve changes to work practices or procedures that will minimize employee exposure.
Examples of administrative controls include job rotation, limiting employees' time working with hazardous materials, and providing training on safety procedures.
2. Engineering Controls
It is designed to reduce worker exposure by removing the hazard from the workplace or isolating workers from the hazard.
Engineering controls can include enclosures that keep workers away from dangerous areas and automated processes that limit employee contact with hazardous materials.
3. Work Practice Controls
These controls might include using proper ventilation when working with chemicals, keeping workspaces clean and free of clutter, and wearing appropriate work uniforms for hazardous materials.
Following this hierarchy of controls will help ensure that workers are adequately protected when working with hazardous materials.
It's essential always to assess the risks and choose the best control measure for the situation at hand.
Conclusion
Local, state, and federal agencies and contractors must work together to keep track of hazardous materials and waste during any construction phase.
The disposal of hazardous waste must be done safely and according to federal, state, and local regulations. Otherwise, this may lead to severe consequences.
So, now that you know how to deal with hazardous materials during construction don't be afraid to direct the personnel to work accordingly.
FAQs
1. What Five Things Can You Do to Ensure the Safe Handling of Chemicals?
Become familiar with the warnings and precautions listed on the label.
Store chemicals away from people and animals in a cold, dry location.
For proper disposal, adhere to the directions on the label.
Always wear gloves, glasses, and a mask when working with chemicals.
Always follow the safety procedures outlined in the lab manual or SDS when working with chemicals.
2. What is the Biggest Hazard on a Construction Site?
The biggest hazard on a construction site is safety. There are various safety concerns, including fall hazards, electrical hazards, and hazards associated with chemicals and equipment.
Construction workers need to be aware of these risks and take safety measures to keep themselves safe.
3. What is Hazardous Waste During Construction?
Hazardous wastes include lithium, lead-based paint chips and debris, asbestos-containing materials, and liquids and solids contaminated with hazardous chemicals.
Improper management of these wastes can result in exposure to harmful substances, which can cause serious health problems.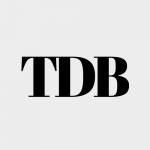 The Daily Buzz combines the pursuit of interesting and intriguing facts with the innate human desire to rank and list things. From stereotypical cat pictures to crazy facts about the universe, every thing is designed to help you kill time in the most efficient manner, all while giving you something to either laugh at or think about!