Far from being a simple nuisance, earwax is a natural substance that plays an essential role in our hearing and overall ear health. But what exactly is earwax? Why does our body produce it? And how does it benefit our hearing? Let's dive in.
The Basics: What is Earwax?
Earwax, scientifically known as cerumen, is a yellowing substance produced by our ears. Contrary to popular belief, it's not just a waste product. This waxy material is a combination of:
Sebum: This oily secretion, also found on our skin and scalp, contributes to the greasy texture of earwax.
Sweat: A small amount of sweat from the outer ear canal mixes with other components.
Dead skin cells: As skin cells from the ear canal die off, they merge with the mix, adding to the bulk of the wax.
Glandular secretions: The ceruminous and sebaceous glands, situated in the external ear canal, produce secretions that blend with the other elements, resulting in the wax we're familiar with.
Earwax originates in the outer third of our ear canal. While many parts of the body have sweat and oil glands, the ear canal is unique in housing ceruminous glands. These specialised glands churn out the bulk of the substances that, when combined with sebum and dead skin cells, produce earwax.
Earwax isn't the same for everyone, and broadly, it can be categorized into two types:
Dry earwax: Typically, grey and flaky, this variant is more common in individuals of East Asian descent. A specific gene alteration causes the earwax to lack the sticky and wet components found in the other type.
Wet earwax: This is the brownish-yellow, sticky kind that most people are familiar with. Individuals of African and European descent predominantly produce this variant.
Earwax's Role in Protecting the Ear
Earwax, though often overlooked, is the unsung hero of the ears. It does much more than just sit in your ear canal. Its presence is a testament to the intricate design of nature to safeguard our sensitive auditory system.
Barrier Against Foreign Particles
Our ears are constantly exposed to a plethora of external elements, from dust and pollen to tiny insects.
Natural trap: The sticky consistency of earwax is adept at trapping these particles, ensuring they don't travel deeper into the ear where they could cause potential harm.
Safe passage out: Over time, with the help of jaw movements from talking or chewing, this trapped debris slowly gets ushered out of the ear canal, maintaining a clear path to the eardrum.
Microbial Defence
The ear, being a warm and moist environment, could be a haven for microbial growth. But earwax is a formidable adversary to these potential threats.
Acidic nature: Earwax has a slightly acidic pH level. This environment is unfavourable for many bacteria and fungi, making it difficult for them to thrive and multiply within the ear.
Biochemical components: Some studies suggest that earwax contains lysozymes, which are enzymes capable of breaking down the cell walls of certain bacteria, further enhancing its antimicrobial properties.
Lubrication
Just as our skin requires moisture to prevent dryness and flaking, the skin of our ear canal also needs some level of lubrication.
Natural moisturizer: Earwax provides this essential moisture, ensuring the skin within the ear remains supple and itch-free. Without it, our ears would feel dry, leading to discomfort and an urge to scratch, which could inadvertently damage the delicate skin inside.
Preventing water retention: For those who swim or shower frequently, earwax helps repel water, ensuring it doesn't stay trapped in the ear, which could lead to other complications like swimmer's ear.
The Connection Between Earwax and Hearing
While it's clear that earwax plays a protective role its relationship with hearing is a bit more nuanced. Here's how it impacts our auditory processes.
Natural cleaning mechanism: As we move our jaws and talk, old earwax gets pushed from the inner part of our ear canal to the outer section, aiding in natural cleaning. Without this, the dirt and debris it traps could impede our hearing.
Wax buildup and blockage: While earwax aids in protection, excessive accumulation can lead to blockages. This can muffle sounds and even lead to temporary hearing loss. Regular but careful cleaning can prevent these build-ups.
Factors Affecting Earwax Production
Why do some people seem to produce more earwax than others? A variety of factors play a role:
Genetics: As mentioned earlier, your genetic makeup determines whether you have wet or dry earwax. Some populations produce more or less earwax based on their genetic lineage.
Age: Older individuals might notice a drier texture, which can lead to blockages more easily.
Environment and lifestyle: If you're frequently exposed to dust or particulate matter, your ears might ramp up earwax production for protection.
Proper Ear Care: Finding the Balance
Knowing how to care for our ears is crucial. Here are some pointers:
Avoid over-cleaning: Cleaning the ears daily or using invasive methods can strip away essential earwax. This might expose the ear to potential infections or dryness.
Seek professional help for blockages: If you suspect that your ears are blocked with earwax, it's wise to consult with a healthcare professional like this ear cleaning Belfast service. Home remedies might push the wax deeper.
Stay informed: Understanding the role and function of earwax can change the way we view our ear health.
Myths Surrounding Earwax
While earwax is a natural and beneficial part of our auditory system, it's often surrounded by myths and misconceptions. Let's address some of the most common ones:
Earwax indicates poor hygiene: Contrary to this popular belief, earwax is not a sign of uncleanliness. Every individual produces it, and its primary role is to protect, not to indicate dirt.
Cotton swabs are the best cleaning tools: Many reach for cotton swabs when they think of ear cleaning. However, these can often push earwax further into the ear canal, causing blockages.
Removing earwax improves hearing: While excessive earwax can cause blockages that impact hearing, completely removing all earwax can expose the ear to infections, dryness, and other complications.
Often underappreciated, earwax stands as a guardian for our auditory system. It's a fantastic example of how the body creates systems and substances to protect and maintain its functions.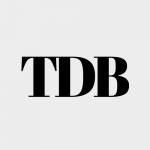 The Daily Buzz combines the pursuit of interesting and intriguing facts with the innate human desire to rank and list things. From stereotypical cat pictures to crazy facts about the universe, every thing is designed to help you kill time in the most efficient manner, all while giving you something to either laugh at or think about!