Saying that divorce is easy is an understatement. Ending a marriage brings about a lot of change, and whether teeming with conflict or not, it's hard.
After divorce, some people experience insecurity and blame, especially if you divorce because of a cheating partner.
"I've seen a lot of couples ending up in divorce after I've confirmed suspicions of one party cheating," says private investigator Richard James of Rivia Investigations, "but some of them reach out to me a year later to thank me and tell me how well they're doing.
It's heartbreaking to witness, document and report infidelity, but everyone deserves happy, honest relationships," he adds.
But with the divorce rate at 1.9 per 1,000 population in Australia (2020), at least statistically you're not alone. Just remember that the pain is temporary.
But how do you readjust to your new life and reframe your past? Here are 7 ways to move on after divorce.
1. Pay Attention to Your Emotions
This is a moment of loss, emotional vulnerability and open wounds that can make you feel at times angry, sad, anxious – or all at once!
These feelings are normal. Allow yourself to feel these emotions. Accept how you feel. You need time to process them.
If you find yourself overwhelmed or feeling desperate, it's important to ask for help – whether professional or from friends and family. There's no shame in how you're feeling and you need to talk it out.
Be kind to yourself, identify your needs and accept your struggles. Easier said than done sometimes but remember: a professional therapist can help you.
2. Self-help
In this modern age, we're privileged to have access to a lot of information. There are so many self-help books that can be helpful. Books on anger management, loss, and self-esteem are worth a read.
Another way to cope with divorce and understand your feelings is to join a divorce recovery group. Meeting people with similar experiences could help you.
3. Focus on Well-being
Take care of yourself. Try and maintain a healthy routine, and even write yourself a basic checklist. That way, even on your most unmotivated days, you can still achieve something.
Here's an easy daily routine example:
Make your bed every morning
Drink a glass of water upon waking up
Go on a 10-minute walk, every day, at the same time
Eat a piece of fruit
Try to incorporate more well-being activities into your daily routine. Go to the gym. Journal. Putting your thoughts and feelings on paper declutters your brain. Eat healthy food, sleep well and try to avoid heavily using alcohol.
4. Enjoy Your Own Company
Hanging out with oneself sounds corny, but it is the basis of happiness. That's how we recognize that being alone is better than with the wrong people.
Go on a holiday, do things outside your comfort zone, and reconnect with yourself. Sometimes a marriage makes codependent relationships even out of the most independent people.
Who are you now? This is a great time to explore new (or old) interests and meet new people.
You are in great company.
5. Stay Single (for a Little While)
It's normal to explore new relationships and want to meet new people, and you should do just that. But don't rush into a new relationship.
Don't succumb to the fear of being alone. You won't be – unless you choose to be, which is also perfectly fine.
But before starting a new relationship, you need to heal and sort out the unresolved issues with yourself.
Figure out what went wrong, and what went right for you. What did you like? What would you never do again? Do you see a negative pattern somewhere?
These are the red flags you should sort out before you attempt to create a life with someone else.
6. Avoid Negative Patterns
Depending on how your relationship with your spouse ended, you might need distance from them. Do you see them too often and it brings you pain? Are they a nuisance in your life?
Do you have children together and you need to navigate that together?
If you must see them, and your old negative relationship patterns (fighting, blaming) arise, shut them off. Limit conversations and leave the room.
7. Stay Hopeful
Sometimes, it can be hard to stay hopeful, but try to stay positive. Keep yourself busy with your friends and family, the new activities you're doing and the joy you're getting out of hanging out with yourself.
Just remember that there are so many people in the world, people you have yet to meet and love – and people that will love you back.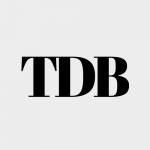 The Daily Buzz combines the pursuit of interesting and intriguing facts with the innate human desire to rank and list things. From stereotypical cat pictures to crazy facts about the universe, every thing is designed to help you kill time in the most efficient manner, all while giving you something to either laugh at or think about!