You're about to dive into the realm of Microsoft 365 migration services. Are you ready? Moving to Microsoft 365 may be a game-changer for any company, small or big, wanting to update their productivity tools or simplify their operations. Let's first examine what Microsoft 365 migration services are all about and how to use them effectively before you go right in.
Click to learn more about the benefits of migrating to microsoft 365.
Why Migrate to Microsoft 365?
To start with, why should you even think about switching to Microsoft 365? It all comes down to enhancing cooperation, increasing efficiency, and remaining competitive in the digital age. Several cloud-based productivity applications are available with Microsoft 365, including Word, Excel, PowerPoint, Outlook, and Teams, to mention a few. Thanks to these technologies, you can work from anywhere, on any device, and interact with your team in real time.
Choosing the Right Migration Path
Selecting the appropriate migration route is essential before you begin your journey. Depending on your goals and present configuration, Microsoft provides several migration methods.
1. Cutover Migration
For small firms with less than 200 mailboxes, this method is excellent. It is a relatively rapid operation because it simultaneously moves all mailboxes, contacts, and calendar data.
2. Staged Migration
If you have an Exchange server on your premises, phased migration may be the best option. It is appropriate for larger businesses since it enables batch mailbox migration.
3. Hybrid Migration
Hybrid migration is the best option for businesses that want to retain some on-premises control while gradually transitioning to the cloud. It makes it possible for on-premises and cloud mailboxes to coexist.
4. IMAP Migration
If you don't use Exchange as your email system, you may transfer your email data to Microsoft 365 using an IMAP migration.
The size of your business, current infrastructure, and intended goal all play a role in choosing the best migration route. You want the appropriate gear to ensure a seamless dive, like picking out your scuba diving gear.
Preparing for the Dive
It's time to be ready for the big plunge now that you have decided on your migration route. The following are some crucial actions:
1. Back-up Your Data
Before a dive, check your oxygen tank. Emails, contacts, calendars, and files are all part of this. Never assume that you won't need to surface at some point to collect something.
2. Inform Your Team
Share the migration strategy with your team. Clear communication ensures everyone is prepared for the change and on the same page.
3. Update Your DNS Records
To point to your new Microsoft 365 environment, keep your DNS records current. It's similar to planning your dive site to prevent getting lost underwater.
4. Test the Waters
Before implementing the migration as a whole, carry out a trial migration with a select number of users. This facilitates a smoother transition and assists in identifying any possible problems.
5. Plan Downtime
Plan your migration during off-peak hours to minimize interruptions to your company's activities, much like you would your dive at the proper tide.
Taking the Risk
Now that you've completed your research, it's time to plunge. This step might require moving mailboxes, setting up coexistence, or establishing your IMAP migration, depending on your chosen migration route. Imagine taking a deeper dive into the water during this phase as you explore new levels of productivity and teamwork.
Post-Migration Support
Your migration isn't done until you've attended to a few post-migration activities, much like when you surface after a deep dive:
1. Test, Test, Test
Verify that your apps operate as intended and that all your data has migrated appropriately. This is comparable to inspecting your diving equipment for damage.
2. Build Your Team
Your staff should receive training on how to utilize Microsoft 365 efficiently. They will maximize the migration if they are familiar with the new technologies.
3. Monitor and Improve
Keep an eye on the efficiency of your Microsoft 365 setup. Check for updates frequently, and tweak your settings to ensure everything functions well.
4. Security and Compliance
To secure your data, put compliance guidelines into practice and implement security measures. Protect your digital possessions in the same way as you would during a dive.
Enjoy the Benefits of Your Dive
Congratulations! You have successfully negotiated the Microsoft 365 migration services environment. It's time to start enjoying the rewards. You'll have better collaboration, more productivity, and the freedom to work from anywhere with Microsoft 365. Your company is now prepared to prosper in the digital era.
Conclusion
Moving to Microsoft 365 is comparable to starting a thrilling scuba diving journey in the corporate sector. You'll reach new heights of effectiveness, cooperation, and production. You can guarantee a smooth transfer by picking the appropriate migration route, preparing adequately, and carefully taking the leap. So get ready, dig in, and let Microsoft 365 transform the way you do business!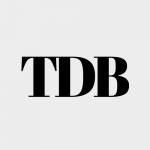 The Daily Buzz combines the pursuit of interesting and intriguing facts with the innate human desire to rank and list things. From stereotypical cat pictures to crazy facts about the universe, every thing is designed to help you kill time in the most efficient manner, all while giving you something to either laugh at or think about!