Qatar a land of rich heritage and modern marvels beckons travelers from across the globe to immerse themselves in its vibrant culture and awe-inspiring landmarks. Discover Qatar with Years of Culture where a world of captivating traditions meets a tapestry of contemporary marvels offering an unforgettable cultural odyssey that resonates with hearts around the world.
With the Qatar-Indonesian Year of Culture 2023 in full swing, the nation embraces the spirit of collaboration and international cultural exchange. Let s embark on a journey to explore the captivating blend of tradition and innovation that awaits in Qatar.
A Celebration of Friendship and Collaboration
The Qatar-Indonesian Year of Culture 2023 marks a special time when the ties between Qatar and Indonesia grow stronger. Through this celebration, both nations share their unique heritage values and contemporary innovations fostering a deeper understanding and appreciation of each other's culture. This cultural exchange serves as a bridge that connects people across borders fostering friendships that transcend geographical distances.
A Tapestry of Artistic Expressions
Years of Culture showcases a diverse array of artistic expressions that encompass various aspects of life society and creativity. From film and photography that capture the essence of Qatar s landscapes to vibrant theater performances that bring stories to life the cultural program offers a glimpse into the soul of the nation. Qatar s collaboration with Indonesia further enriches this tapestry adding an intriguing mix of Indonesian art music and literature to the cultural landscape.
Embracing Sporting Excellence
Sports have always been an integral part of Qatar s cultural fabric. As a nation that will host the 2022 FIFA World Cup  Qatar exemplifies its commitment to sports excellence. The Qatar-Indonesian Year of Culture embraces this passion for sports fostering mutual sporting events and competitions that promote camaraderie and healthy competition between the two countries.
A Confluence of Science and Technology
In an era driven by innovation  Qatar continues to make strides in science and technology. The Years of Culture program shines a spotlight on Qatar s achievements in these fields encouraging knowledge exchange and collaborations with Indonesian experts. This confluence of ideas fosters advancements that benefit both nations and the global community.
The Elegance of Fashion and Design
Qatar s appreciation for elegance and aesthetics is evident in its vibrant fashion and design scene. During the cultural celebration fashion shows and design exhibitions present the world with the artistry and creativity of Qatari and Indonesian designers. From traditional ensembles to contemporary couture visitors can witness the intersection of culture and style.
Nurturing Minds through Health and Education
Education and healthcare are pillars of Qatar s development journey. The Years of Culture program emphasizes the significance of education and health through informative seminars workshops and awareness campaigns. Collaborations with Indonesian scholars and medical experts provide opportunities for knowledge-sharing and the advancement of healthcare practices.
An Artistic Symphony: Theater and Music
Theater and music have the power to transcend language barriers communicating emotions and stories that resonate universally. Qatar s theater scene comes to life with captivating performances while musical showcases enrich the cultural fabric. Collaborative performances with Indonesian artists infuse a harmonious blend of cultures creating an artistic symphony that captivates audiences.
Exploring the Realm of Politics and Economics
Understanding the political and economic landscapes of nations fosters stronger partnerships. The Years of Culture program delves into discussions and forums on politics and economics exploring avenues for mutual growth and cooperation between Qatar and Indonesia.
Unveiling Treasures: Museums and Art Exhibitions
Qatar s museums are treasure troves that unveil the nation s history and artistic heritage. Art exhibitions showcase the works of Qatari and Indonesian artists celebrating the beauty of diversity and creativity.
Culinary Adventures: A Gastronomic Delight
No cultural journey is complete without savoring the flavors of a nation s cuisine. Qatar s culinary scene tantalizes taste buds with a diverse array of dishes that reflect its rich heritage. During the cultural celebration  Indonesian culinary delights join the gastronomic adventure creating a fusion of tastes that celebrate the love for food.
Embrace the Journey: Visit Years of Culture
As the Qatar-Indonesian Year of Culture 2023 unfolds travelers and culture enthusiasts are invited to embrace this extraordinary journey. The Years of Culture program promises an immersive experience that celebrates the beauty of diversity the spirit of collaboration and the boundless possibilities that lie at the intersection of heritage and innovation.
Conclusion
Cultural tourism in Qatar offers a magical journey of discovery celebration and connection. As visitors immerse themselves in the nation s heritage they are welcomed with open arms and embraced as cherished guests.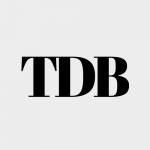 The Daily Buzz combines the pursuit of interesting and intriguing facts with the innate human desire to rank and list things. From stereotypical cat pictures to crazy facts about the universe, every thing is designed to help you kill time in the most efficient manner, all while giving you something to either laugh at or think about!