Among the different options available for you to generate business leads, direct engagement strategies hold a prominent place. It is all about engaging with your prospects directly and generating more leads. From this article, we will share some of the most effective direct engagement
1. Social Media Engagement
Social media platforms such as Facebook, Instagram, and Twitter offer excellent opportunities to ensure direct engagement with your potential customers. For example, you can build relationships, establish credibility, and generate more leads through direct engagement. This is where you need to respond to their comments and answer questions. You can also take part in industry-related discussions.

All of these can help you in showcasing your expertise. As a result, you can grab the attention of potential customers. As you engage more with your prospects, you can increase their likelihood of converting leads.

Producing useful content, disseminating relevant industry news and ideas, and actively engaging in conversations are all essential components of an effective social media strategy. Businesses can gain credibility as experts in their field and strengthen relationships with customers if they reply quickly to comments, messages, and mentions. You can get your message out to more people and direct qualified leads to your landing pages and lead-generating forms by using social media advertising.
2. Content Marketing
Content marketing is another direct engagement strategy to generate more leads. This is where you should be creating informative and valuable content. Blog posts, infographics, eBooks, and videos are a few examples of content that you can create. You can easily attract visitors to your business website via such content and generate more leads.

As you create content, you should also encourage feedback, comments, and social shares. This will spark conversations and help your business build relationships with potential customers. As you provide valuable content consistently, you can position yourself as a trusted authority in the industry. As a result, you can attract leads who are genuinely interested in what you offer.

Marketing with content has emerged as a vital tool in the sales process. Businesses can win over their target demographic and gain the confidence of their customers by producing and sharing high-quality content. Content marketing makes use of blog posts, articles, videos, infographics, and other media to provide useful and interesting information to prospective customers.

One other way to boost exposure, organic traffic, and lead generation is to optimize content for search engines. Offering free eBooks, whitepapers, or special reports in return for email addresses or other useful data is a great way for organizations to gather contact information and nurture prospects.
3. Offline Marketing
Among offline marketing methods available to ensure direct engagement, direct mail marketing and leaflet distribution hold a prominent place. You will be able to use these methods and reach out to a local target audience.

While digital marketing techniques have taken over the marketing world in recent years, traditional marketing strategies are still useful for finding new clients. Businesses can meet prospective prospects in person at industry conferences, trade exhibitions, and networking events. Businesses can establish contact and nurture leads offline by having meaningful discussions, exchanging business cards, and handing out marketing content.

To get the maximum results, you need to design eye-catching leaflets and mailers. They should clearly communicate your value proposition. On top of that, they need to have call-to-actions, which prompt the recipients to take the next step. It can be to visit your website or contact you over the phone.

Then you can convert them into leads and revenue-generating customers. It is true that you will have to spend a considerable amount of money to conduct an offline marketing campaign with quality. However, you can expect to receive an excellent return on your investment. Hence, any business can consider focusing on it.
4. Email Marketing
You can build an email list of interested prospects and then send targeted emails to them. This is done with the objective of nurturing relationships and driving more conversions. Make sure that you craft compelling and personalized emails, which highlight the value of your products or services. In the meantime, you should also incorporate clear call-to-actions, so that you can encourage the recipients to take action.

For example, you can encourage visitors to visit your website or even request more information over the phone. Through leveraging the power of email, you can directly engage with your leads. Then you can deliver tailored messages and guide them through your sales funnel.

Leads can be nurtured, and conversions driven with personalized and segmented emails that provide relevant content, promotions, or unique offers. Using automation software, the process can be streamlined, and automatic follow-ups sent to leads depending on their activity. Email open rates, click-through rates, and conversions are just a few of the data that can help organizations enhance their campaigns and lead-generation efforts.
5. Webinars and Podcasts
Webinars and podcasts offer a unique opportunity for you to ensure direct engagement and lead generation. This is where you need to host webinars or take part as a guest in industry-related podcasts. Then you can offer valuable information as well as insights related to potential customers.

These mediums can help you engage with the target audience directly. Then you can showcase your expertise and establish credibility as well. Make sure that you capture the contact information of the attendees of your webinars or listeners of your podcasts. Then you can follow up with them through personalized communications so that you can nurture leads.

Businesses can increase their exposure and solidify their position as industry leaders by appearing as guests on podcasts. Webinars and podcasts can help organizations generate leads by establishing themselves as reliable sources of information.
Final Words
As you can see, engaging directly with prospects can be highly effective in terms of generating more leads. Make sure that you incorporate these strategies into your overall marketing strategy. Then you can generate more business leads and ensure sustainable growth of your business.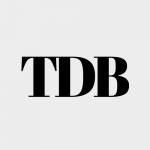 The Daily Buzz combines the pursuit of interesting and intriguing facts with the innate human desire to rank and list things. From stereotypical cat pictures to crazy facts about the universe, every thing is designed to help you kill time in the most efficient manner, all while giving you something to either laugh at or think about!