All industries are experiencing a transformative and all-encompassing digital revolution, and the sports event management sector is certainly no exception. The proliferation of various digital technologies, including but not limited to social media, virtual and augmented reality, sponsorship management software, data analytics, and ticketing and access control software, is changing the game for good. In this article, we explore how innovative digital technologies are fundamentally changing sports event management.
Fan Engagement
Social media has had an unquantifiable influence on the sports industry. Social media platforms like Facebook, Instagram, TikTok, Threads, and X (formerly Twitter) changed how fans interacted with sports. These platforms allow fans to discuss their favorite sports, create dedicated accounts for sports news and commentary, and live-tweet sporting events to their followers. Fans of all ages increasingly turn to social media platforms to engage with various forms of sports content. For example, 51% of fans get sports content on Facebook, 46% on YouTube, 31% on Instagram and 25% on X.
So, what does this mean for the sports event management industry? Well, it shows that sports event managers should leverage these popular platforms to increase interaction, offer real-time updates, and expand their reach. The rise of social media has also fundamentally changed how sports marketing is done, with marketers leveraging social media platforms to promote sporting events to fans, sell merchandise, and share user-generated content. By embracing social media and tapping into this expanding pool of fan engagement, sports event organizers can create a more interactive and engaging environment that creates a stronger connection between fans and sporting events.
Ticketing and Access Control
Another area of sports event management that has been impacted by digital transformation is ticketing and access control. Goodbye paper tickets, hello digital solutions! Instead of purchasing tickets and waiting in line as their tickets were checked by eye, fans now purchase their tickets online, either through the team website or event websites like Ticketmaster, and simply scan their way into sporting grounds. Digital tickets have also reduced the amount of fake tickets, meaning sports event management companies lose less money due to fraud.
Sponsorship Management
Gone are the days when sponsorship management involved several face-to-face meetings, followed by physical proposals and contracts. Today, sponsorship management software is a vital tool in sports event organisers' digital arsenals. It streamlines the process of acquiring, managing and then evaluating the success of sponsorships. These platforms allow for the easy management of ticketing and hospitality, partner communication, ROI reporting and evaluation, creative approvals and loyalty programmes. The result is a more more efficient, transparent and mutually beneficial sponsorships for sporting events.
Data Analytics
The impact of data analytics on sports event management cannot be understated. Platforms that gather data analytics provide valuable insights into fan behaviour, ticket sales, event logistics, sponsorship ROI and athlete performance. Additionally, the ability to analyse some of these metrics in real-time has allowed event managers to make informed decisions, personalise marketing strategies and improve the sporting event experience for fans.
Artificial Intelligence
AI has the power to change, well, just about everything. But how will it affect sports event management in particular? AI is reshaping sports event management by automating routine tasks and providing organisers with real-time analytics to guide decision-making. But that's not all—AI is also influencing fan engagement by allowing organisers to tailor content and promotions to fans based on their personal preferences.
Artificial intelligence will also change sports ticketing practices. Sports event organisers will be able to employ AI-powered facial recognition, which will allow fans to access the stadium without scanning a ticket, creating a completely frictionless ticketing experience.
Virtual and Augmented Reality
Virtual reality (VR) and augmented reality (AR) will disrupt the sports events industry in a big way. Those watching at home will no longer tune in through their TV but using a headset. Doing this provides a much more immersive experience, allowing fans to feel like they're really there! But the opportunities do not end there. AR can enhance in-stadium experiences by overlaying digital information, such as player stats, onto the game they're watching.
For sports event managers, VR and AR will allow them to host events in digital venues, improving accessibility for sports fans and opening up new revenue channels. These virtual experiences will change sports advertising, providing a platform for immersive and interactive adverts that can be tailored to the interests and preferences of the user. Not only does this enhance value for sponsors, who creates an enriched experience for fans, as long as it's not too in their face!
In Summary: How the Digital Revolution is Changing Sports Event Management
We've undoubtedly entered a new era of sports event management. Gone are the days of paper tickets, reliance on physical advertising and clunky sponsorship management. This new era of sports event management is all about engagement, personalization and innovation. The future promises more exciting developments that will prove beneficial for event organizers and fans alike.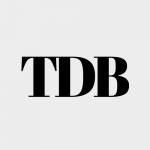 The Daily Buzz combines the pursuit of interesting and intriguing facts with the innate human desire to rank and list things. From stereotypical cat pictures to crazy facts about the universe, every thing is designed to help you kill time in the most efficient manner, all while giving you something to either laugh at or think about!