Most people get confused between the garage and carport buildings. Both garage and carport buildings are similar in design and structure specifications.
Go through the information below for more information about both buildings.
Metal Garage Vs. Metal Carport Building
Before getting into the details, you need to understand the critical differences between garage and carport designs. The following discussion will help you get more information about both building types.
What is a Carport?
A carport is a simple metal shed standing with the support of multiple beams connected to the foundation anchors.
It also can be explained as outdoor parking or storage designed to offer protection against all overhead risks. Prefab carport structures are simple in design and easy to install.
One car carport, two car carport, and Three car carports are the most common structures available in the market. Mainly these structures are considered for vehicle parking and storage space.
What is a Garage?
A garage structure is almost similar to a carport. But, both facilities can be differentiated based on their level of protection and structural design.
Garage buildings can provide 360-degree protection to vehicles and belongings that are stored in them.
In terms of structure, there are a lot of similarities between carport and garage buildings. It can be converted into a garage structure by covering the sides of a prefab metal carport using wall sheets.
Steel garages are known for providing wide-level protection.
One-car garages, Two car metal garage, and three-car garages are the most common types of garage structures preferred by people.
Which One is Better
The ultimate objective of both prefab a garage and carports is to protect the vehicles from all external threats.
But the level of protection offered by both structures is different. Considering the advantages and disadvantages of both facilities will help you find which one is suitable for you.
Advantages and Disadvantages of Metal Carports
Here some advantages and disadvantages of steel carports have been mentioned that can be used to evaluate their benefits.
Advantages of Prefab Carport
Carport structures can protect your vehicle from exposure to ultraviolet rays, rain, and snowfall. Building permits for carports are more accessible.
Carports can be used to park all types of cars. There are no restrictions for vehicle types.
As an open structure, steel carport structures are energy efficient. In terms of utilization, metal carports are smoother. Compared to steel garage buildings, the installation of carports is much faster and easier.
Disadvantages of Carport
Prefab carport structures are open from the sides, so they are not theftproof. It can't be used to store expensive households.
Due to a lack of protection and security, metal carports are not safe from a storage perspective. They are not as versatile as metal garage buildings. These are some loose points of prefab carports.
Advantages and Disadvantages of Metal Garages
Considering the advantages and disadvantages of steel garage buildings, you can evaluate their effectiveness for their property.
Advantages of Metal Garage
As the metal garages are closed from all sides, they can offer better protection to your belongings and vehicles. It can also protect your vehicle from the risk of theft.
Apart from using it for storage or garage purposes, these buildings also can be used for residential, commercial, and several other purposes based on your creativity.
In terms of appearance, metal car garages are better than carport structures. If you are planning the structure for residential property, it can enhance the curb appeal of your house.
Disadvantages of Metal Garage
Along with critical advantages, there are some disadvantages of metal garage structures. Due to the complex build compared to the carport structure, metal garages take longer to install.
Garage buildings are a little bit more complex than carports. Compared to the carport structure, the cost of garage buildings is significantly high.
So, it is also tricky to adhere to building laws and permits from the local authorities.
Which One is Cost-effective
Based on the discussion above. The cost of metal garage buildings is slightly higher than carport structures.
This cost difference results from the extra material used for the side panels and additional labor costs involved in the installation process.
In the cost considerations, steel carport structures are way more cost-effective than garage buildings. Compared to prefab garage structures, carports' labor and material costs are minimal.
In terms of pricing, prefabricated carports are more cost-effective than garages.
Which One is Better for Vehicle Protection
Most times, protection is the primary requirement of people. They want superior protection for their vehicles and belongings.
Carport structures are open from all sides, so they can't offer protection from the sides.
Steel garage structures are covered from all sides, and they are capable of protecting your vehicles in efficient ways. So, garage structures are better choices for protection and safety.
What are Your Needs
After evaluating all the information mentioned above, you can make the final decision. But, ultimately, it is your call.
You are the one who will decide which building to buy from all available options. Both budget and requirements can influence your decision.
It is essential to consider all your needs and financial planning to make the best decision.
Both metal garages and metal carports have different structural and dimensional specifications. Comparing your needs with the structural specification will help you decide on one that is the perfect suit for you.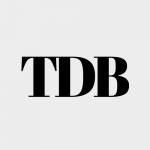 The Daily Buzz combines the pursuit of interesting and intriguing facts with the innate human desire to rank and list things. From stereotypical cat pictures to crazy facts about the universe, every thing is designed to help you kill time in the most efficient manner, all while giving you something to either laugh at or think about!