Sustainability in businesses is not a new phenomenon. However, it has recently become a hot topic in the corporate sector.
As awareness about the benefits of sustainable practices grows, leaders and executives are looking for ways to include these practices in their strategies.
A recent study confirms that 60% of businesses teach sustainability in their corporate strategy, and almost 25% implement sustainable practices in their business model.
A sustainable corporate strategy can increase productivity, reduce costs, and improve brand awareness.
Further, it can enhance employee retention and recruitment, improve energy efficiency, minimize carbon risk, and increase your organization's competitive advantage.
One report stated that sustainable practices can increase a firm's revenue by 20%. Another report claims that workers at eco-friendly companies are 16% more productive.
The same report also states that 66% of consumers are willing to pay more for sustainable products, and 88% of customers increase loyalty to companies with sustainable practices.
Now that we know the benefits of a sustainable corporate strategy, let's discuss ways to develop one.
1. Identify Issues
Creating a sustainable corporate strategy can be exciting yet challenging. The first step toward finding a solution is to identify your problem entirely.
Remember, understanding your company's current impact on the environment and society is essential to identify areas for improvement.
You must proactively scan for issues; otherwise, you might miss relevant political, legal, environmental, or economic issues.
You can consider hiring a sustainability consultant to help you with the task. However, consultants can often be pricey and pose financial difficulties for small businesses.
In that case, you could also consider taking a corporate sustainability course and introducing your employees to it.
Courses like these are simple, straightforward, and offer helpful context to enhance your sustainability knowledge.
2. Identify the Risk and Benefits of Your Sustainability Plan
Sustainability has several financial and environmental risks and benefits. And before diving any deeper into developing a sustainable strategy, it is crucial to identify these areas.
Sustainability directly impacts capital performance by increasing efficiency. It also acts upon the equity risk profile and influences the assessment of drivers of shareholder value.
Moreover, it would help if you also investigated a company's intangible assets and whether the changing strategy will affect them.
3. Solid Business Case
Entities transitioning from traditional to full-fledged sustainable practices require robust business cases to get sufficient funding for their departments.
Remember, sustainability comes with a price tag, and even though it benefits companies, businesses often find it tough to afford it on their own. Hence, they lean towards funding.
Now, building a business case requires thoroughness and consistency. You must entirely understand how your sustainability plan and company goals align.
Moreover, you must understand potential drivers of change, activate your decision stakeholders, and identify what motivates your decision stakeholders.
4. Understand Who Will You Influence and Impact
A study shows that 32% of consumers believe in adopting a sustainable lifestyle. Statistics like these prove that sustainability directly affects consumers.
However, implementing sustainable practices affect people other than consumers as well. Another study shows that 50% of employees refused to work for companies that disregard sustainability.
Moreover, sustainable practices can reduce the average turnover time by approximately 25%.
Sustainability ensures benefits for individuals and communities. However, before adopting a sustainable corporate strategy, all businesses must understand who and what they are influencing.
It includes understanding the social and environmental systems. Furthermore, it would be best if you also got a good grip on the underlying system needs.
Including resilience and health, strategic relevance including issues and opportunities, and value chain impacts, including suppliers and customers using your product.
5. Consult With Employees and Stakeholders
Your employees and stakeholders are your company's most significant assets. Transiting to sustainable practices will require a massive alteration in your business processes.
Therefore, it is best to consult your employees and stakeholders before making any decision. Your stakeholders and employees can be valuable resources in teaching sustainability in your business strategy.
Stakeholders might also have relevant and valuable knowledge on the subject and provide sound advice.
Similarly, consulting employees is also highly essential. Your employees are responsible for the day-to-day tasks and requirements of your company. And they must get a say before any massive change occurs.
Also, employees might have a lot of good ideas regarding sustainable practices and can help identify and address issues.
Additionally, involving employees in a change that directly affects them gives them a sense of control, reduces resistance, and builds their commitment.
6. Set Goals
As we have established above, creating a sustainable strategy requires changing business processes. And when change is occurring in organizations, goal setting becomes crucial.
Goal setting can provide precise direction, prepare you for the future, increase productivity, enhance focus, and boost motivation.
A Harvard study confirms that businesses that practice goal setting are ten times more successful than others.
Setting goals for your sustainable corporate strategy can help you accomplish your objective and witness success. However, it is essential to set realistic goals.
For instance, if you identified several issues in your company, you must prioritize and address the most crucial ones first.
Time sensitivity and impactfulness can play a vital role here. Lastly, adhere to set vague goals. Instead, establish trackable and specific objectives to remain accountable.
7. Plan
Planning is also an essential step toward developing a sustainable business strategy. Without a robust plan, you are likely to face failure.
After establishing what you want to achieve through a sustainable system, you must plan how to achieve your goals. Planning isn't as easy as it might sound.
For planning, you need to gather relevant data and resources. All your team members must also agree on common grounds.
Most importantly, your plan must be realistic. If your goals are significant, it will be best to break them into multiple processes. You can also consider taking external help from corporate planning experts.
Final Thoughts
A sustainable corporate strategy could prove highly fruitful for organizations and lean companies towards success.
It can reduce waste, attract employees, and increase a business's ability to comply with regulations. Furthermore, sustainability can also ensure higher employee and customer turnover.
However, to integrate sustainability into your practices, you must first thoroughly understand your surrounding environment and culture.
Also, work towards the sustainable strategy elements, including a clear vision, recognition of the strategic context, employee involvement, and action plans.
If you can identify and address these elements in your strategy, you can easily integrate sustainability into your business practices.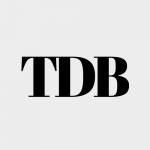 The Daily Buzz combines the pursuit of interesting and intriguing facts with the innate human desire to rank and list things. From stereotypical cat pictures to crazy facts about the universe, every thing is designed to help you kill time in the most efficient manner, all while giving you something to either laugh at or think about!