Having a dedicated toy room for your kids can offer up a few handy benefits: the chaos of a rollicking good play session is contained to one area of the house, and the bedroom is left as a place to unwind for sleep.
But how do you keep the playroom from becoming a wild sea of toys, books and craft materials?
And if you have children of varying ages, how do you set up a room that caters for different interests and abilities?
Grab a coffee, notepad and pen – we're about to design the perfect multi-age play space.
Zone Like You're a Town Planner
You know the old mantra, 'a place for everything and everything in its place'. Pack-up time is most efficient when it's obvious to little ones where everything is meant to go.
Better still, you can use different storage solutions to divide the play space into separate activity zones.
A child is more likely to sit and do a craft activity if they have a workspace to sit at and easy access to their craft materials.
Role play is better facilitated when the dress-ups and accessories are grouped together.
Construction toys, such as building bricks and robotics, can be kept neat and ready to go in tubs sorted by colour or type.
Zones are especially helpful when you have babies and toddlers, as well as pre-school or school-aged children.
You can use low storage options for your littlest family members to access while keeping your big kids' toys up out of reach with higher shelves or lidded storage tubs.
Modular storage works well for keeping things visually uncluttered and well-organized. You can even use shelving units to divide the room into sections to keep the zones distinct.
Create a Cosy Space to Relax
It might feel like kids are always on the go, but every child needs downtime throughout the day to recharge their batteries. Often, this includes the need for space and alone time.
A play tent filled with soft cushions and blankets is a fantastic multipurpose option. As well as providing an excellent space for imaginative play, it can be an inviting spot to curl up and rest.
Comfy child-sized couches or beanbags can be placed next to a bookshelf to create a reading nook – add a canopy hung from the ceiling to make it more secluded.
Sensory swings are an increasingly popular option for all children, helping them to self-soothe and regulate emotions.
Look Beyond the Book
Children love to read. From infancy, they are drawn to pictures and the sound of our voices reading to them. As they grow, so do their interests.
While some children gravitate toward colourful picture books, others find their fascination in non-fiction texts. Keep their shelves stocked with a range of literature.
Along with fiction and informative non-fiction books, include magazines and catalogues, brochures, menus, maps, and photo albums.
They will feed into the richness of your child's imagination and broaden their understanding of the world.
Add a Touch of Nature
Modern toys vie for our children's attention with bright colours, flashing lights, and a cacophony of sounds. Nature offers a different kind of experience.
Consider adding a zone in your playroom filled with natural materials and elements taken directly from outside.
Leaves, twigs, pinecones, flowers, seeds and seed pods, pebbles and small stones offer up new tactile experiences, stimulate creativity and imagination, and instil an appreciation for the natural world in your child. Playing with objects taken from nature can also be a calming and relaxing activity.
Get Your Game Face on
Board, card, and strategy games are wonderful for so many reasons. They help develop logical thinking, encourage teamwork, promote focus and attention, build language skills and more.
Sitting down with your kids to play games that cater to all ages present can be a great bonding experience for the whole family.
Two-player games for older children can also be a great way to set aside one-on-one time.
If your child wants some time alone they may enjoy focusing on a single-player game, which can act as a form of mindfulness and help to boost the mood and lower stress.
Keep It Moving
One of the best ways to get the most out of your playroom is to keep things fresh by rotating your kids' toys.
Not only does it feel like Christmas every time you bring out a box of toys that have been in storage for a couple of months, but having a limited number of things in the toy room at a given time helps to reduce mess and clutter.
It's actually easier for kids to play when they aren't swamped by choices and wading through a knee-high build-up of toys.
Have a few big storage tubs handy and aim to rotate a portion of the toys every 1-2 months.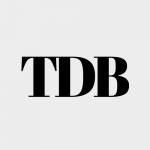 The Daily Buzz combines the pursuit of interesting and intriguing facts with the innate human desire to rank and list things. From stereotypical cat pictures to crazy facts about the universe, every thing is designed to help you kill time in the most efficient manner, all while giving you something to either laugh at or think about!