Just like many other industries, the Real Estate market took a bad hit with the increase of Covid-19 cases. Sales have drastically gone down, and not many people are putting up new listings.
The promise for recovery is highly reliant on how the economy recovers after Covid-19.
Different states and countries are beginning to reopen for business, but only a handful of industries are getting a priority. One of the ways that the government is handling this is by jump-starting businesses that will have a quick and positive impact in the economy, including residential real estate.
Selling homes leads to a ripple effect since different contractors such as interior designers and home renovators also benefit from the same industry.
A good development that might help to increase sales is that different states have started allowing professionals to personally parade homes which faster drives the already existing method to sell house online.
However, there are many complications with this process since sellers are not sure if they should disclose that the person who lived there had Covid-19 or succumbed to the virus.
By the end of this article, you will have a more transparent overview of such concerns and other developments in line with Covid-19 and the Real Estate market.
What Changes Affects How People Sell Their Homes in the Covid-19 Era?
Different government authorities such as Michigan's Governor have allowed workers in the Real Estate to resume their regular routines but under strict regulations. The workers allowed include appraisers, agents, brokers, surveyors, registers of deeds and inspectors.
Some of the restrictions that have to be upheld include:
• Only four people are allowed per house at one time and any walkthroughs by a media person, surveyor, appraiser or inspector must be done on an appointment basis.
• There are no permits for in-person open houses.
• Private showings can happen but only for vacant homes, owner-occupied homes, industrial and commercial properties.
With such precautionary measures, the sale of a house can still take place. This has increased the hope among real estate agents since they are positive that they can increase the volume of residential transactions by a significant percentage.
However, this order does not stipulate what is to happen in the case of an FSBO or For Sale by Owner. States, where people are still in partial or total lockdown, might find it hard to get FSBOs running as usual while other states still allow the transactions during this Covid-19 season.
How it Looked Before
When the lockdown was only at its beginning stages, everyone was required to stay at home to be safe and only critical infrastructure workers were allowed to go on with work which excluded Real Estate salespersons and brokers.
However, a lot of market transactions happened online though not much closing could take place as it is hard to buy property without seeing it. Virtual showings are a bit limiting.
The Real Estate market kept looking for a small opening from the government to help run things during this pandemic.
Is the Model Viable Globally?
Some states have a sample model that is yet to be tested, but hopefully, it will serve to bring back activities in the Real Estate market.
Other government officials are yet to roll out their models for different states with the prominent question being, is real estate an essential service?
Whichever models that the government comes up with, people still need to keep social distances as advised by Centres for Disease Controls and Preventions.
If it is possible, different stakeholders in the property market can work with health officials to come up with a tool kit that eases the reopening of Real Estate in the Covid-19 season.
What Happened When Personal Visits Were Difficult
The truth is, some real estate brokers still managed to make a few sales even when the lockdown was a bit tighter. Even before the pandemic, there has been a steady rise in technological tools to help in the selling of properties remotely. Some of these techniques include:
• Listing available properties online.
• Using virtual presentations to attract prospective clients to new listings.
• Having virtual tours remotely.
• Using zoom, Skype, Facetime and other 2-way communication methods for direct interactions.
• Delivering documents through electronic methods.
Such methods continued even during the lockdown, especially with trusted Real Estate firms.
How Closings Were Made During the Pandemic
Even with the sting being felt among Real Estate companies, title firms found innovative ways to follow up transactions until the closing stages.
Some of the things that companies have been doing to close deals include keeping people in different rooms during the signing stage and giving everyone an individual pen that is not returned.
Also, sanitizers and masks have been available to keep the transactions safe.
It is all a matter of creativity. In some cases, the staff closing a deal would visit the buyer's or seller's house, leave the documents to be signed on the porch, give room for signing and then pick them. Other closings have been taking place in public areas such as parks using large tables.
States that allow notarization and remote witnessing make such transactions more accessible.
Though notarization has been in play for a few months now, recent trends and the Covid-19 pandemic has accelerated its interest.
What of Legal Risks?
This pandemic has led to an increase in legal risks for brokers and home sellers. Sometimes a buyer might default their contract for reasons such as:
Job losses as a result of the pandemic.
Changes in the lender guidelines as a result of low credit scores which leads to the denial of a mortgage.
The property might not retain its purchase value after the crisis.
Also, if the property to be sold is not yet under contract, the owner may withdraw it from the listings due to safety concerns.
To Wrap It Up
There is no doubt that things will change or at least stall for a while before everything gets back to normal. However, mostly it's only a matter of finding the best way to continue buying and selling property while still maintaining safety regulations. The stigma of homes that had Covid-19 patients might be there plus other environmental concerns, but hopefully, the government will be able to address this soon as well.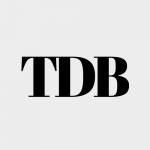 The Daily Buzz combines the pursuit of interesting and intriguing facts with the innate human desire to rank and list things. From stereotypical cat pictures to crazy facts about the universe, every thing is designed to help you kill time in the most efficient manner, all while giving you something to either laugh at or think about!