Internet is the bread and butter for everyone living in the digital age. No one can stay away from the internet for even a day.
Disconnect yourself for a day or two and you will discover that you are living in some sort of wilderness.
Unless you are not a huge fan of exploring forests and natural scenery, living without the internet is synonymous with living without oxygen.
In recent times, businesses and enterprises have shifted from a traditional setting to an entirely digital one.
Moreover, the rise of remote workers and freelancers has also led a huge population to stay online all the time.
Similarly, the majority of the population who uses the internet for entertainment and fun purpose requires high-speed internet.
Streaming, gaming, downloading, socializing and vlogging are some of the online activities.
The importance of fast internet is not hidden from anyone. Especially for those who want to enjoy online gaming, streaming, and downloading fast internet is a necessity.
Moreover, kids and adults studying in schools and universities need to complete different assignments and prepare for the quiz.
Without fast internet, it is impossible to do things in time. For instance, remote learning requires high-speed internet to watch educational videos and upload files.
In the case of entertainment, high-speed internet is necessary to stream videos on 4K and HD.
If you are living in the United States, most of the ISPs also offer additional utilities along with high-speed internet. It normally includes cable TV and home phone.
If that looks surprising to you, you should check out Spectrum packages for further details.
The purpose of today's post is to discuss the fastest internet in different countries ranked from top to bottom. Let's get started without waiting any further.
Singapore
If you have been searching for high-speed internet without doing much, Singapore is a place for you.
The modern state of Singapore not only stands out in the banking and economic sector but also leads to delivering fast internet.
Among all the other countries, Singapore takes the lead and places itself on the top. The country offers as much as 241.1Mbps on average to the user.
As you might know, the country is a hub of local and international tech entrepreneurs.
If you are also interested in starting your tech empire, Singapore is an ideal country to live in with peace of mind and blazing fast internet.
On top of it, Singapore also gives permanent residency through entrepreneurial investment but does not allow dual citizenship.
Top ISPs in Singapore include Singtel, MyRepublic, ViewQwest, StarHub, WhizComms, and M1.
Hong Kong
Hong Kong is also one of the top countries offering high-speed internet to tech-savvy people. You can't even imagine the amount of speed it offers to its residents, although it is behind Singapore.
With 222.92Mbps, Hong Kong is second on the list with countries having the fastest internet.
If you are unable to understand how fast the speed is, take an example of a traveler who downloaded a complete hour-long TV show from iTunes in just 86 seconds.
The amount of time must not surprise you because Hong Kong is committed to providing Fiber to every home at a low cost.
Hong Kong has made it possible for people to stay connected to the internet on the go in public places whether it be airports, shopping malls, bus stops, or cafes.
Moreover, if you are on a short trip to Hong Kong for vacation, you don't need to confirm the availability of the internet.
You will get high-speed internet in apartments, condominiums, restaurants, and hotels. If you are looking forward to settling somewhere else in the future, just go for Hong Kong.
Some of the top internet providers in Hong Kong include CPCNet, C Net, icare.com, Asia Netcom Asia Pacific, Cyber Express Communications Ltd., Hong Kong Broadband Network, and I-Cable Communications.
Thailand
Thailand is one of the top countries offering the fastest internet to its residents.
Being the second-largest economy in Asia, Thailand's main focus is on improving technology and the internet is no exception.
A small chunk of the population is facing internet problems. But overall Thailand has successfully placed itself on the third spot with download speeds up to 213.14Mbps.
If you are considering relocating to Thailand, the internet might be one of the reasons to do so.
However, you need to consider other factors as well such as how easy it is to start a business in Thailand, living standards, and other expenses.
Some of the best ISPs operating in Thailand include AIS Fiber, 3BB, TrueOnline, and dtac.
Monaco
Monaco is one of the top countries offering high-speed internet of 206.66Mbps, placing it fourth on the list.
The tax-free country is located along the French Riviera and has been the haven to some of the successful and richest people.
Therefore, the fastest internet meets the requirements of most people.
If you are thinking of investing in any other country, Monaco is one place to go for.
Especially if you want to save yourself from the tax burden, Monaco would prove to be a luxurious place with the fastest internet.
Some of the fastest internet service providers in Monaco include MTN, Gale Force, Monaco Telecom, and Monaco Internet.
Switzerland
Switzerland is a land full of peace and natural beauty. If you want to see heaven on earth, Switzerland is one place to look for.
With lush green plants to snow-covered mountains, the country also tops the list of countries with the fastest internet.
The average speed Switzerland's residents enjoy is 38.5Mbps, which is enough to download 5Gb movies in 18 minutes only.
Whether you are thinking of settling abroad or looking to enjoy vacations, Switzerland is one place to go for. You will enjoy the highest standard of living without worrying about safety and security.
Some of the best ISPs in Switzerland include SinCOM Switzerland, Sunrise Communications AG, Swisscom, and UPC Cablecom.
Other countries with the fastest internet include Denmark, Romania, Andorra, France, Hungary, South Korea, Portugal, and Panama.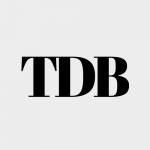 The Daily Buzz combines the pursuit of interesting and intriguing facts with the innate human desire to rank and list things. From stereotypical cat pictures to crazy facts about the universe, every thing is designed to help you kill time in the most efficient manner, all while giving you something to either laugh at or think about!