In the evolving landscape of health and wellness, understanding the interconnections between our physiological processes and overall well-being has become increasingly pivotal. One such critical component that plays a significant role in our health is cortisol, popularly known as the stress hormone. This essential hormone, produced by the adrenal glands, has a profound impact on various bodily functions. This article will explore the roles of cortisol, the implications of fluctuating levels on our health, and the significance of undergoing a cortisol test to monitor and manage one's well-being effectively.
Cortisol: the Multifaceted Hormone
Before diving deep into the health implications, it is essential to understand the multifaceted roles that cortisol serves in our body. Apart from being a key player in the stress response, cortisol also plays a role in regulating metabolism, reducing inflammation, and controlling the sleep/wake cycle. Its production is known to follow a diurnal rhythm, peaking in the early morning and gradually declining throughout the day, reaching its lowest point in the evening.
However, a sustained elevation in cortisol levels, often as a result of chronic stress, can potentially lead to various health issues ranging from sleep disturbances to more severe cardiovascular complications. Thus, keeping a vigilant eye on your cortisol levels through regular monitoring can be a gateway to enhanced health and well-being.
The Health Implications of Elevated Cortisol Levels
Metabolic Disruptions
One of the significant repercussions of chronic high cortisol levels is its detrimental effect on metabolism. It encourages the body to store fat, particularly in the abdominal region and can lead to weight gain and obesity. Moreover, high cortisol levels can contribute to insulin resistance, a precursor to type 2 diabetes, illustrating the hormone's far-reaching implications on metabolic health.
Immune System Compromise
Cortisol is known to have anti-inflammatory properties, which in normal circumstances can be protective. However, when levels are continually high, it can suppress the immune response, making the body more susceptible to infections and illnesses.
Mental Health Effects
A not-so-obvious yet crucial aspect of sustained elevated cortisol levels is its potential impact on mental health. High levels of cortisol can exacerbate anxiety and depression symptoms, forge a pathway to mood swings, and even impair memory and concentration over time.
The Cortisol Test: a Vital Tool in Health Management
Given the varied and profound impacts that cortisol can have on our health, monitoring its levels becomes a vital tool in health management. A cortisol test can be a critical asset in understanding one's bodily responses to stress and a necessary step in devising a personalized health plan.
This test, generally conducted through a blood or saliva sample, helps in identifying both high and low cortisol levels, which can be indicative of underlying health issues such as Addison's disease or Cushing's syndrome. Consequently, a timely cortisol test can potentially steer one away from the serious repercussions of these conditions.
Managing Cortisol Levels: Towards a Balanced Life
Once identified, elevated cortisol levels can be managed and brought back to normalcy through various lifestyle interventions. Here are some ways to maintain a healthy cortisol balance:
Stress Management
Implementing stress management strategies such as meditation, yoga, and deep breathing can significantly reduce cortisol levels. Cultivating hobbies and investing time in activities that bring joy and relaxation can also be beneficial.
Adequate Sleep
Ensuring a good night's sleep is not just for rejuvenation but also a critical factor in keeping cortisol levels in check. Establishing a regular sleep pattern and creating a serene sleep environment can be effective measures.
Balanced Diet
Maintaining a balanced diet that includes a variety of nutrients can help in regulating cortisol levels. Including foods rich in complex carbohydrates, proteins, and healthy fats can be a step in the right direction.
Regular Exercise
Engaging in regular physical activity can be a potent tool in managing cortisol levels. While excessive exercise can elevate cortisol levels, a moderate and consistent exercise regimen can be quite beneficial.
Harnessing the Power of Resilience
In our quest to maintain a healthy equilibrium of cortisol levels, the concept of resilience cannot be overlooked. Building resilience is akin to forging a shield against the onslaught of stressors that life invariably throws at us. It involves nurturing a mindset that helps in bouncing back from adversities, thereby preventing a sustained surge in cortisol levels. Techniques such as cognitive-behavioral therapy can be instrumental in building resilience.
Additionally, fostering connections with supportive community groups, developing a positive outlook on life, and honing problem-solving skills can be powerful strategies in maintaining a resilient stance, which in turn keeps the cortisol levels in a healthy range.
Integrative Approaches to Cortisol Management
As the awareness surrounding the significant role of cortisol in determining our overall health intensifies, it opens doors to integrative and innovative approaches to managing cortisol levels. Integrative health practices that combine traditional medical approaches with complementary therapies are becoming increasingly popular. For instance, incorporating acupuncture or massage therapy as part of a stress management program can have synergistic effects in lowering cortisol levels.
Moreover, mindfulness practices and biofeedback techniques are emerging as potent tools in the cortisol management toolkit. By exploring and embracing these integrative approaches, individuals can forge a path to a harmonious and balanced life, with cortisol as a guiding rather than a disruptive force in the journey to optimal health.
Conclusion: A Stepping Stone to Holistic Health
Understanding and acknowledging the vital role of cortisol in health management is the stepping stone to a more holistic approach to well-being. While the complexities of the cortisol hormone and its myriad effects on the body cannot be underestimated, equipped with the right knowledge and tools such as the cortisol test, one can pave the way to a balanced and healthy life.
By incorporating lifestyle changes and regular monitoring, not only can one keep cortisol levels in check but also prevent the cascade of health issues that come with it. So, let's take a step towards embracing a life where our stress hormone is our ally, not our adversary, guiding us to a future of holistic health and harmony.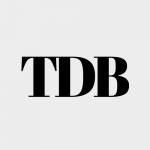 The Daily Buzz combines the pursuit of interesting and intriguing facts with the innate human desire to rank and list things. From stereotypical cat pictures to crazy facts about the universe, every thing is designed to help you kill time in the most efficient manner, all while giving you something to either laugh at or think about!