About 80% of what makes up a human body is water. This is why it is very crucial to have enough water each day.
Every organ, cell, and tissue in the body depends on our water consumption to make sure that it could function correctly.
Lean muscle, fat, and bones all contain water, which also serves as the primary component of blood, urine, and sweat. While your body can go for weeks without food, it only lasts for days without water.
Since our body can't store water, we need fresh water every day to make up for losses that happened because of respiration.
Our body size, metabolism, environment, the food we eat, and our degree of exercise all affect how much we require water. You might be wondering "Is my own water consumption enough?"
Experts recommend that every day we drink six to eight, eight-ounce glasses minimum. Six is fine for most people.
But if you are more active during that day, then you will need to consume eight glasses of water.
Not drinking enough water could cause severe dehydration for your body, this occurs when the water content in your body is too low.
If this serious problem is not corrected by fluid intake, it will affect your urine production, and eventually, your kidney will stop working properly.
In extreme cases, very serious dehydration could also be the cause of death. Thus why it is very important to consume the right amount of water. Here is what will happen if you don't drink enough water.
Check to learn more about Waterdrop under sink water filter.
1. Headaches
When you're dehydrated, the very first thing that you might notice is probably a very bad headache.
This happened because if you do not drink sufficient water, the blood vessels around your brain may react to the change in the blood volume.
If you have a throbbing headache because of dehydration, it can go away after you drink a glass of water.
2. Constipation
The colon has water receptors that draw water from the body to soften the feces. Constipation is a common symptom of the digestive system struggling when there is insufficient water flowing through it.
Stool that is excessively dry and hence harder to pass can result from a lack of water in the digestive tract.
Constipation, firm stools, abdominal pain, and cramps could all be common side effects if you don't drink enough water.
Additionally, as water is necessary for the effective digestion of fiber, the more fiber you consume, the more water you should be consuming.
Without it, in addition to constipation, you could also feel bloated and gassy.
3. Dull Skin
Yep. Dehydration will also affect your skin. Low water intake could show up on your face in the form of dry and ashy skin.
Your face will also look less radiant and plump if you do not drink enough water.
No matter how many skin-care steps you do, if you do not drink a minimal 6-8 glasses of water each day, it won't affect how your skin looks.
4. Fatigue
Fatigue could happen because of many reasons. So it actually might be hard to connect dehydration with fatigue. But it is also worth noting that dehydration could cause fatigue.
If your fluid intake is not enough, it will affect your energy level and cause you to experience brain fog, and your body will feel very tired.
This happened because of the changes in your blood volume that result from the shortage of water in the body.
When you feel the condition mentioned above, having a glass of water might be the first step to help energize your body.
5. Weight Gain
People often mistake thirst for hunger, thus they will eat more than they need. This is because both hunger and thirst signals come from the hypothalamus (part of your brain).
If this happens, you might do unnecessary snacking, which will end up with you having a constant weight gain.
6. Dry Mouth
If you're not drinking enough water, you can have dry mucous membranes. This condition happens when you are lacking saliva. Lack of saliva will make it hard for you to talk, swallow, and even breathe.
If you frequently forget to drink water during the day, fill a bottle in the morning and leave it nearby to keep track of how much water you have consumed.
To add variation to plain water, you can squeeze in some lemon or lime, or slice in some strawberries or mint leaves.
Another excellent way to supplement your fluid intake is to eat water-dense fruits and vegetables such as cucumbers, melons, berries, lemons, and limes.
Water is very important for our body. Show you love your body by drinking enough water each day!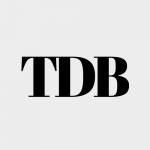 The Daily Buzz combines the pursuit of interesting and intriguing facts with the innate human desire to rank and list things. From stereotypical cat pictures to crazy facts about the universe, every thing is designed to help you kill time in the most efficient manner, all while giving you something to either laugh at or think about!