T: Confidential Information Leak Prevention
D: How can trivial leaks of corporate information be avoided through the use of data rooms? Who can steal the data? What data can be leaked? This is shown and explained here.
Confidential Information Leak Prevention
Deal leaks, which may be disastrous for large value agreements, have significantly decreased as a result of online data rooms widespread use.
More secure transactions have resulted from the capacity to monitor every user's activity within the data room, remotely prohibit access to users, and access this data afterward.
Unauthorized communication of data from within an organization to a location or receiver outside of it is known as data leakage. The phrase can be used to refer to both physical and electronic data transfers.
Who Might Leak the Data?
You need to first understand how data breaches happen in the first place before you can figure out how to get rid of them.
A threat from within: examples of insider threats include employees with access to critical information who may turn against the company for personal benefit.
Payment fraud: by generating unauthorized transactions, credit card breaches cause payment fraud. When a person enters his or her credit card information on a bogus internet business that offers a lucrative bargain, the information is then stolen.
Loss or theft: when mobile phones, laptops, or hard drives are taken, sensitive information is at risk. The actual act of losing the gadgets might cause the company to suffer severe damage.
Unintended disclosure: saving information in a non-secure area runs the risk of accidentally posting such information online. Because the worker didn't fully consider the consequences, the data was unintentionally exposed to hackers.
As you can see, the data can be leaked by anyone if you don't use secure channels like virtual data rooms. This applies both to your own employees, who you can't even think of, and to an external threat in the form of unscrupulous buyers or hackers.
Types of Data That Can Be Leaked
In fact, literally, any data can be leaked, even the most sensitive and secure data, which only a few people have access to. Let's look at this in more detail:
Financial data. This is all kinds of bank details, credit card numbers, corporate financial statements and other information that is inherently sensitive and valuable to both competitors and the average fraudster. Thus, relying on trusted software or financial service IT support is a must, as they can provide additional layers of security and profound protection to your financial data.
Personal health information. This type of information would reveal the past and present health condition of your subordinates or customers if you are in the medical or research field.
Personal identifiable information. This includes metadata that is automatically collected on each client and consists of their first name, last name, phone number, and contact address. A wider range of sensitive information is collected by financial and research enterprises.
Intellectual property data. This is another crucial item that contains corporate secrets and is quite expensive on the black market if you have exceptional information.
Other sensitive information also can be stolen. This type of information contains all kinds of other unclassifiable data, such as minutes from weekly meetings or corporate mailings.
Does the VDR Protect against Data Leaks?
There are three main reasons why every modern company should have a VDR. Each individual data room has its own data protection framework, which you can find out about at data-room, but now we'll focus on providing the main reasons. And here are each of them.
1. VDR Protects Digital Assets and Prevents Information Leaks
Your company's intellectual property, financial information, or trade secrets may be contained in your digital assets; all of these things need to be safeguarded and only shared with those who have permission to see them. It is crucial that this information not be disclosed to your rivals, the media, or other parties who shouldn't have access despite the fact that NDAs and contracts have probably been signed.
A properly secure data room solutions safeguard all of your assets, including the downloadable copies of those files as well as the physical space where they are kept. To govern the usage and access of such information, it should also have a variety of digital rights management (DRM) measures.
You can share files without detracting from the strength of the encryption.Your digital assets may be accessible instantly and from any location with a secure data room. Businesses may provide a better customer experience without the requirement for physical copies of the data.
For instance, a customer may obtain a contract for an upcoming merger immediately through a protected data room rather than having to wait for it to be printed and mailed. Sending it through email is a typical practice in the modern world, but how can you be sure that the email and its contents are secure? What if you need to deliver a variety of files? You just need to send one email with a link to your secure data room when using a secure data room. The customer may save the hassle of sorting through several emails by accessing various files in one central, safe area.
3. Easy Monitoring and Tracking of the Use of Your Content
Content security is crucial, whether you're seeking to safeguard sensitive or private data, legally protected content, or content that brings in money for your company. With properly secured data rooms, you can completely control who has access to your material and protect it with top-tier encryption that travels with the files wherever they go.
A good dataroom software will have several content control options available, such as:
print and copy restrictions for documents;
viewing restrictions for videos;
custom watermarks;
browser and open time limits;
expiration dates.
Better ones will also have the ability to track and keep track of which files are accessed or viewed by whom, for how long, at what time and date, and even from what IP address.
DRM Solutions to Prevent Data Leakage
Utilizing secure data room services with effective digital rights management (DRM) capabilities is the best method to safeguard your digital assets and stop leaks. With a data room, you can safely communicate your business secrets, sensitive data, and private documents with authorized individuals.
With a DRM system, you have complete control and visibility over every digital item in your protected data room. You won't need to be concerned about your digital assets being viewed by unauthorized individuals thanks to many levels of protection.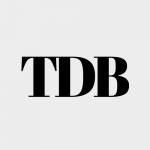 The Daily Buzz combines the pursuit of interesting and intriguing facts with the innate human desire to rank and list things. From stereotypical cat pictures to crazy facts about the universe, every thing is designed to help you kill time in the most efficient manner, all while giving you something to either laugh at or think about!