Mobile veterinary practices have become a rising trend in the veterinarian industry. They provide individual attention and convenience, which appeals to the pet owner's desire for personalized services.
A large number of veterinarians today are graduating from school with a significant amount of debt. As a result, it has become challenging to pursue a traditional brick-and-mortar practice.
The leaner and more accessible business model makes a mobile veterinary practice appealing to veterinarians as well. Lastly, the pets benefit from not having to take a stressful car ride and be in a busy clinic.
Here's the complete guide to starting your own mobile veterinary practice.
Equipment Required to Get Started
Some veterinarians choose to work with a technician to provide full-service in a large mobile veterinary unit. Others choose to do their work solo by operating out of their own personal vehicle.
There can be significant variation in how mobile practices choose to operate their business. In general, most choose to focus on a specific niche.
As an example, some veterinarians choose to primarily offer vaccinations, wellness exams, and preventative care.
Other veterinarians may choose to limit their mobile practice to services such as alternative medicine, euthanasia and pet hospice, or other niche markets that might be in demand in a particular geographical area.
A veterinarian can drive to a specific appointment only carrying the equipment required to do the particular service requested.
The necessary equipment will vary depending on your niche service. You might need tools for physical examinations such as thermometers, ophthalmoscopes, stethoscopes, or otoscopes.
For administering treatments and collecting laboratory samples, you'll likely need blood collection tubes, fecal sample collection containers, syringes, and other supplies.
If you're performing tests at client's homes, some items you might consider getting include feline combo tests and heartworm tests.
Additionally, other supplies you'll potentially need to have include commonly-used injectable medications, commonly-used oral medications, vaccinations, and a scale to weigh the pets.
In some cases, mobile veterinarians may strive to provide the same service as a traditional brick-and-mortar practice.
They'll choose to invest in a custom-built mobile veterinary clinic to have a fully operating veterinary clinic on wheels. The unit would allow them to perform procedures and examinations.
Different equipment that would be required for this kind of unit includes veterinary tables, surgery area and surgical supplies, an in-house laboratory with necessary lab equipment, and kennels and cleaning materials.
You can learn more about custom-built mobile veterinary clinics at this link: https://www.craftsmenind.com/industrial-fabrication-services.
It's important to decide on the type of veterinary clinic you want to start, so you can know all of the items and equipment you'll need.
Estimated Start-up Costs
As mentioned earlier, the low start-up cost of a mobile veterinary clinic compared to a brick-and-mortar clinic tends to attract most veterinarians to starting one.
It's estimated that the total cost of starting a mobile practice is approximately $250,000. While that may sound expensive, it's 25% of the approximate cost of starting a brick-and-mortar practice.
When planning to start a mobile veterinary unit, expect to spend around $200,000 or more for the unit itself. The rest of your budget will be spent on equipment and supplies.
Nonetheless, if you just plan to do work from your personal vehicle, your start-up costs will be significantly lower.
Estimated Earnings
You can determine the estimated earnings you'll make by performing a feasibility study.
The study projects the revenue that your mobile will generate through, considering local demographics, expected operating hours and scheduling, historical data from existing practices, and other potential factors.
A business management consultant can perform this study or give you guidance in conducting one.
Your study should give you conclusions on what number of clients per day you expect, the specific average invoice per client that would be generated, and the approximate net profit per year based on the days and weeks you plan to work.
Your study should give you a good starting point of what you expect to earn.
Legal Requirements for Mobile Veterinary Practices
For the most part, a mobile veterinary practice is subject to the same legal requirements as your traditional brick-and-mortar veterinary practice.
That's the first step you'll need to take in forming a business entity and obtaining a business license.
You might have the option of starting your business as a partnership, sole proprietorship, "S" corporation, "C" corporation, limited liability partnership, or limited liability corporation depending on the state you operate in.
An accountant familiar with local laws and a lawyer can inform you of which corporate structures your state allows veterinarians to form.
After you've decided on the entity you'll form, you'll then have to obtain a controlled drug license and a state veterinary license. Many states also require a veterinary premise permit.
You might also need to have agreements in place with other brick-and-mortar hospitals regarding hospitalization, specific services such as radiology, and emergency care provision.
You can consult the state veterinary medical board or the state practice act to know all the regulations and rules governing mobile practices in your state.
In addition, you'll need to acquire commercial/business auto insurance to protect you from liability in the event of an accident and to protect your investment in your vehicle.
Pitfalls With Starting a Mobile Veterinary Practice
One of the top challenges you'll face when running a mobile veterinary practice is establishing appropriate personal boundaries. In your work as a mobile practitioner, you'll be entering the homes of your client.
That can create a more intimate relationship than what would normally develop in a brick-and-mortar practice. Mobile practitioners may also struggle with not letting work life bleed into home life.
Do your best to separate yourself from work during your personal time.
Be sure to set an established time frame when you'll handle administrative tasks and respond to phone calls, and also a time frame for when you'll choose to be unavailable to clients.
It's good to set these boundaries early, as it may be challenging to set them if clients have become accustomed to unlimited availability.
Another challenge that comes with starting a mobile veterinary clinic is determining where your business territory will be.
If you set your geographic area too large, you can risk spending too much of your workday driving from one location to another, instead of serving clients and generating revenue.
If you set your geographical area too small, you could risk missing out on valuable clients. Demographic studies can be useful in determining the geographic area that's best for your mobile practice to cover.
One other major challenge is controlling your costs. Many mobile practitioners have expressed regret overspending on more expendable supplies and medication than necessary.
When starting, it might be best to only have a limited inventory of medications. It can also be helpful to provide written prescriptions to be filled at human pharmacies when possible.
Supplies such as bandage materials and syringes may not need to be carried in large quantities.
Advertising Your Mobile Veterinary Clinic
A mobile veterinary clinic is still a relatively new concept for most people. It's important to explain to people all of the same services you can provide in your mobile practice as they would receive in a brick-and-mortar practice.
Along with helping people understand the concept, you'll need to do frequent advertising early on to build a client list. Logos on a custom-built mobile veterinary unit can be one way to get the word out about your clinic.
Anywhere you travel, such as shopping centers during a time when many people are in the area, can give your business more visibility.
You can also place your business on websites such as Yelp, take your mobile clinic to pet events, and advertise in magazines.
From Facebook ads to TV commercials, there are a variety of ways you can get your business seen more and start gaining new clients.
Financing Your Mobile Practice
As noted earlier, a mobile veterinary clinic, while much cheaper than starting a brick-and-mortar practice, will still cost upwards of $200,000 or more.
Veterinarians will typically need to seek loans to finance their operation.
Setting up a detailed and well-laid out business plan will help provide the information lenders need to determine the viability of your business, and how likely you'll be able to pay them back.
If you can only fund 20% of the total cost or less, you'll probably need to seek an SBA lender. Terms, rates, and amounts will vary depending on things such as your business experience and your credit history.
If you're unable to obtain an SBA lender, you can also try looking into a private investor or a local lender.
Be sure to shop around for the best terms and interest rates for your loan to help bolster short-term and long-term financial projections.
A mobile veterinary clinic can be a more affordable option for someone looking to get started in the veterinarian industry. It also helps to provide a more convenient option for pets and pet owners.
Keeping all of these things in mind will help you in building a successful mobile veterinary clinic.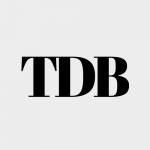 The Daily Buzz combines the pursuit of interesting and intriguing facts with the innate human desire to rank and list things. From stereotypical cat pictures to crazy facts about the universe, every thing is designed to help you kill time in the most efficient manner, all while giving you something to either laugh at or think about!