Personal injury misconceptions shroud the entire legal field, which may affect the expectations of a certain lawsuit. Moreover, since certain people misunderstand how personal injury lawsuits work, they fail to file for the claims that they are entitled to.
Here are the most common myths in regards to personal injury claims, so that you may file your paperwork in full acknowledgment.
1. A Lawsuit Takes Years
Very often, people are wary of filing a lawsuit, simply because they heard of friends or acquaintances going through very lengthy lawsuits. And indeed, with a particularly complicated case, a lawsuit can take 2-3 years – but that's rare. If you are the victim and have the evidence to prove it, then your lawyer may settle your claim within around 6 months.
2. Your Own Insurance Covers Your Injuries
Many people do not believe it is worth it to file a personal injury lawsuit simply because their own insurance should cover their injuries. However, health insurance companies typically cover only about 24%-50% of car injuries, for instance, depending on the extent of the injuries. If it was a bad accident, you might end up paying more money out of your pocket.
3. An Internationally-renowned Lawyer Is Better for Your Case
Lawyers sometimes tend to have expensive rates, and very often, many people believe that only a famous lawyer will be able to solve their case. However, this is not always the case.
For example, if you are injured in a car accident in Clarksville, a more expensive "famous" lawyer from another state may not be able to help you with the local tidbits. Still, Clarksville personal injury attorneys will know them by heart, as they likely solved multiple cases like yours in your area.
4. Filing Against Family or Friends Will Compromise Their Finances
Many people are hesitant to file a claim against a family member or a friend, simply because they believe this will ruin their financial situation. However, what many people often misunderstand is the fact that the money rarely comes from the pocket of the person you claim against.
Sure, they will be responsible for your injury, but it's their insurance company that will cover these costs. If they are insured, it's highly unlikely that they would be much affected by your claim, and they probably won't have their assets seized either.
5. It's Not Worth Filing a Lawsuit if You Have Minor Injuries
Many people believe that if it's a minor injury, then it's not worth filing a lawsuit. However, even a sprained foot can lead to ER visits, costly treatment, missed workdays, and so on – and regardless of how small the injury is, you may receive compensation.
For instance, a woman in Haifa, Israel, sued weatherman Danny Rup for predicting the wrong weather. The woman went out unprepared for that weather, fell sick, and missed work for several days. The case was settled out of court and she won a $1,000 settlement, along with an apology from the weatherman.
6. You Can Get Greater Compensation if You Hold Out
Sometimes, holding out can get you a better settlement during a personal injury case. However, unless you have a very solid case, you might end up losing it in court. By going to court, you are not guaranteed compensation.
Depending on the circumstances, settlements might be more convenient for you here. If you are offered a settlement, do not brush it off right away. Allow your attorney to review your case and determine whether the settlement is fair or not. Sometimes, insurance companies prefer settling rather than going through the hassle of court.
7. You'll Have to Attend Countless Hearings
Yet one more reason why people won't sue for personal injuries is that they believe they'll have to attend multiple hearings – and no one has time for that. However, if your case reaches the courtroom, you will likely only need to go to one or two hearings – at which point, all you have to do is listen. Your attorney will do the talking for you.
If your case never reaches court and you agree on a settlement, the chances are that you will not even have to set foot in court. You may not have to meet anyone in person either – nowadays, everything is simply settled on the phone.
The Bottom Line
A misconception can easily prevent you from getting the compensation that you deserve. This is why it is always a good idea to do your research beforehand and we hope our article has uncovered some of these myths.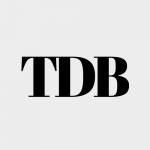 The Daily Buzz combines the pursuit of interesting and intriguing facts with the innate human desire to rank and list things. From stereotypical cat pictures to crazy facts about the universe, every thing is designed to help you kill time in the most efficient manner, all while giving you something to either laugh at or think about!