An individual's estimated monthly living costs in Singapore could be anywhere between SGD 1200 and SGD 1500. If you are a Singapore resident, you may need personal loans to meet unexpected financial emergencies.
These unsecured loans are usually awarded in a lump sum and can serve a variety of purposes. It's vital to choose the best personal loan Singapore to meet your emergency needs.
Besides considering interest rates offered by various private lenders, you may also pay close attention to other factors like the loan period, terms of the loan, and other fees associated with the loan. 
Private lenders in Singapore offer loan services to people in need. These lenders make "immediate funds" accessible to residents.
It is easy to find small, low-interest loan deals from licensed, trusted private money lenders regardless of your credit score. Here are some mistakes and pitfalls you may want to avoid when taking out the loan.
Basing the Decision Purely on Interest Rates
The interest is not the only charge that accompanies your private personal loan. Your licensed Singapore money lender may charge fees like penalties for default (up to $60 per month), loan recovery fees, and a fee of up to 10% on the principal amount at the time of granting the loan.
It is essential to assess your situation and compare all these additional charges to find the best personal loan in Singapore.
As per Singapore laws, licensed money lenders in Singapore cannot charge more than 4% interest on private personal loans. Therefore the interest rate usually ranges between 1% and 4%. 
Not Checking if the Lender Has a License
The Singapore Moneylenders Act governs private money lenders in Singapore. Additionally, the names of these lenders are listed on the Ministry of Law website.
It is vital to check if the moneylender you plan to borrow from has the required licenses and certifications. 
You could end up facing significantly high-interest costs and pressure associated with loan recovery by falling prey to loan sharks.
Since the Ministry governs licensed moneylenders, they must follow Ministry regulations regarding interest rates, loan recovery steps, and other fees. 
Not Considering Your Credit Limit
Like banks, private licensed money lenders also carry out inspections for loan approval purposes. These lenders consider your borrowing history and your credit limit.
While you are still eligible for personal loans even if you have pending loans with other banks or lenders, the moneylender will assess your borrowing capacity and limit.
Overborrowing can give rise to several financial troubles. Licensed private money lenders allow you to borrow up to six times your monthly salary. 
Not Considering the Loan Period
Longer personal loan tenure automatically translates into lower monthly interest payments. Private money lenders may try to sell you personal loans with extended tenure.
However, you may want to look beyond the monthly payment and check if the lower per month interests are reasonable in the long run. 
Borrowers may end up paying more interest on principal by choosing a personal loan with a longer-term. So, the best personal loan in Singapore may be the loan with the shortest tenure.
Falling for "Instant Approval" Promises by Loan Sharks
Licensed Singapore moneylenders may approve your loans in as few as 30 minutes. However, the lenders may ask for additional documentation to verify your credibility.
While personal loans from licensed private money lenders are usually shorter (6 to 12 months) than other significant loans, they still come at a high cost.
Several private money lenders may offer instant personal loan approval schemes for "loyal customers." 
It is essential to understand that instant approval loans usually come at higher interest rates. Go through the terms and conditions in the loan agreement to ensure the loan is affordable and convenient.
Find the best personal loan in Singapore instead of settling on loans that look cheap. Loans with lower interest rates and fewer associated charges can help you save considerably on your loan repayment expenses.
Not Specifying Your Loan Purpose
General-purpose personal loans are significantly more expensive than personal loans for a specific purpose. Hence, if you have a clear idea of the loan purpose, it is vital to specify the purpose in your loan application.
It is also essential to communicate the same with your licensed money lender or other authorized personnel. These private lenders may give you the option to choose cheaper loan packages designed for your purpose.
Final Thought
While it is always best to meet your monthly and yearly expenses with your income, this may not always be an option. Private personal loans from licensed money lenders are available in Singapore for very low interest rates.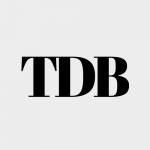 The Daily Buzz combines the pursuit of interesting and intriguing facts with the innate human desire to rank and list things. From stereotypical cat pictures to crazy facts about the universe, every thing is designed to help you kill time in the most efficient manner, all while giving you something to either laugh at or think about!