Summer is a time for fun and relaxation, but it can also be a time for injuries. More people tend to spend the majority of their time outdoors, so there is generally a higher risk for injury in the summertime. This article will list some of the most common injuries that are sustained during summer months, and provide tips on how you can avoid them and stay as safe as possible.
Swimming Pool Injuries
Swimming pools are a popular way to cool off on a hot day, but they can also be dangerous. According to the Centers for Disease Control and Prevention, there are an average of 3,500 drownings in the United States each year. Swimming pools are especially risky when you have small children playing near them, or have children who are not strong swimmers. Swimming pool drownings can be silent and hard to detect, but ultimately be fatal in some cases.
It is of paramount importance that you take necessary safety precautions if you are planning on spending time at the pool this summer. Always supervise children closely when they are in or around the pool and never allow children to swim by themselves. It can be beneficial to teach children how to swim at a young age and fence in the pool. This ensures they stay safe around the water and have the proper tools to keep themselves if an adult is not around. In some cases, swimming pool accidents might result in a personal injury claim, so it's important to be aware of your situation.
Bicycle Accidents
Bicycles are a great way to get around, but they can also be dangerous. According to the National Highway Traffic Safety Administration (NHTSA), there were almost 50,000 bicycle accidents in the United States in the year of 2020. Of these accidents, around 1,000 of them resulted in fatalities.
Basic bicycle safety is crucial in preventing life threatening and serious accidents. Always be sure to wear a helmet and proper safety gear if you are biking. Additionally, if you are on the road, be sure to follow traffic signals and be aware of oncoming traffic.
Firework Injuries
On the Fourth of July, firework injuries are very common. Although they are a fun way to celebrate the U.S.A, they can be extremely dangerous and damaging to those around them. Every year, thousands of emergency room visits are recorded due to firework injuries on the Fourth of July.
If you are using or plan to use fireworks this summer, never allow a child to handle or be near an open flame. It is also a basic safety procedure to never point a firework at someone, whether or not it is lit, as a precaution. Make sure you keep a safe distance between yourself and the firework once it has been lit.
Lawn Mower accidents
Once summer is here, the sun is out, and your lawn begins looking green and beautiful once again, lawn mowers are a great way to keep it looking spiffy. However, they can also be dangerous. Lawn mowers are a sharp and large piece of heavy machinery. In the most severe of cases, lawn mower injuries can result in amputations.
When mowing your lawn this summer, wear protective gear such as gloves, glasses, and closed-toed shoes. Be sure to stop in your path if you come across another person, child, or pet. Lastly, keep your limbs far from the bottom and sides of the lawn mower, as it is the most dangerous part.
Dog Bites
According to the American Veterinary Medical Association, there are an estimated 4.5 million dog bites in the United States each year. A majority of these bites require immediate medical attention, and in extreme cases, reconstructive medical procedures.
If you come across a dog that you do not know, be sure to use slow movements, and a soft voice. Avoid loud and aggressive movements, and try your best not to make eye contact or intimidate the dog in any way. Running away makes them want to chase you, so do your best to resist the urge of running away.
Heat Stroke and Sunburn
When the body's temperature reaches a dangerously high level, it can be dangerous, and in some cases, fatal.
In order to prevent heat stroke, you should make a conscious and continuous effort to stay hydrated and keep your body in the shade. If you begin to feel dizzy or light-headed, sit down. Similarly, protecting yourself from the sun's UV rays is important in the summer. Make sure to use an ample amount of sunscreen and other methods of skin protection to protect your skin, face and eyes.
Wrapping Up
The summertime brings loads of fun in the sun, but also potentially dangerous situations. The first step in taking care of your safety is to acknowledge some of the most common injuries, like most in this list, and be aware of the dangers. By taking the necessary safety precautions, you should have no problem having a safe and memorable summer.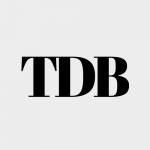 The Daily Buzz combines the pursuit of interesting and intriguing facts with the innate human desire to rank and list things. From stereotypical cat pictures to crazy facts about the universe, every thing is designed to help you kill time in the most efficient manner, all while giving you something to either laugh at or think about!