The shift from sanitary napkins to menstrual cups has been revolutionary in the world of menstrual hygiene. Menstrual cups are a one-stop solution for all period-related solutions.
It takes care of the intimate area hygiene, is good to our body and the environment too.
Irritation and other diseases spread by the long usage of sanitary napkins are almost eliminated with the use of menstrual cups.
Moreover, the use of a menstrual cup liberates you from all the shackles that sanitary napkins tie you to.
The latter comes with obvious discomfort that constantly keeps you worrying about leakage and forbids you to live a normal life when you are chumming.
As an aide to all those problems menstrual cups let you live like it's any other day around the month. You can plug it and forget it.
Besides the comfort, the menstrual cup is reusable. Sanitary napkins are mostly made of plastic that makes them difficult to reuse.
From the varied range of menstrual cups available in Australia, you can choose the perfect size for you. It also comes with a bag to keep it clean while it is not in use.
Moreover, they are also more expensive than the one-time buy menstrual cups.
Although menstrual cups are growing popular, some women still hesitate to use them because of several doubts. This article addresses these doubts.
How Long Can a Menstrual Cup Be Worn?
Menstrual cups majorly come in three different sizes and which size is perfect for whom depends on their flow, built, and other factors.
This also affects how long one can wear a menstrual cup before emptying it but on the first-second day, a menstrual cup can hold up to 5-6 hours approximately.
What Is a Menstrual Cup Made of?
The menstrual cup goes inside the body so it is natural that you want to be sure that the material doesn't react to your body. Menstrual cups are made of medical-grade silicone, latex, or rubber.
What Is the Process of Using a Menstrual Cup?
A menstrual cup has to be completely sterilized before and after using it by washing it in boiling water.
This means, when your cycle starts, sterilize it and use it for the next five days and when your chumming ends, sterilize it again.
In between your chumming days, every time you pull it out to empty it, clean it with menstrual cup specialized soap.
What Range of Physical Activities Can Be Done Wearing It?
The specialty of menstrual cups is that they allow you to be physically active during periods. Menstrual cups are air-tight and thus there are no chances of slipping out.
You can do all kinds of physical activities wearing the cup. This device is so cool that you can also swim wearing it.
Can You Use the Washroom While Wearing It?
Yes, you can easily use the washroom without any inconvenience. There is no risk of slipping or anything.
Does the Menstrual Cup Lose Utility After Use?
The material of the menstrual cup is such that it can be used for several years. It will never lose its size or shape even after several uses. The only right way to use a menstrual cup is the hygienic way.
Should Menstrual Cups Be Used Immediately After Giving Birth to a Child?
The vaginal opening is swollen after a woman has delivered a baby. Thus, a new mother shouldn't use menstrual cups. It takes some time before it goes back to normal.
Moreover, the postpartum period is also a sensitive time when the vaginal area is more prone to infections.
Thus, it is advised that a woman who has recently delivered a child doesn't use a menstrual cup for some time.
Thus, now that you have your doubts cleared about menstrual cups, join the shift. Sanitary pads are no longer the best menstrual hygienic products.
Sitting on blood-soaked materials may react with the skin and cause irritation and rashes. Now, even doctors are advising to change over to menstrual cups rather than using sanitary napkins.
Its economic and environmental sustainability are just brownie points. So, go ahead and make this life-changing decision and never be bothered by your chums ever again.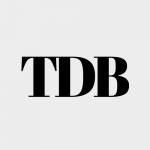 The Daily Buzz combines the pursuit of interesting and intriguing facts with the innate human desire to rank and list things. From stereotypical cat pictures to crazy facts about the universe, every thing is designed to help you kill time in the most efficient manner, all while giving you something to either laugh at or think about!