Who doesn't want to accelerate their sales and achieve remarkable growth for their business? It is a pursuit that every sales team aspires to conquer.
As the sales world continues to evolve, like other industries, this department also has high hopes for digital technology.
At the time, buyers and sellers preferred in-person meetings to close the deal; now, everyone wants to accelerate this process online and save time for better productivity.
When discussing sales and growth, we must address one technology that has drastically changed the entire sales and lead management process — lead distribution software.
This software plays a major role in driving sales acceleration and revolutionizing how businesses manage and convert their leads.
Read further to learn more about this amazing solution and how to propel your sales efforts to unprecedented success.
Sales Acceleration and Its Significance
Sales acceleration expedites the sales cycle and reduces the time it takes to close deals while optimizing sales team performance to achieve revenue growth.
It uses technology, automation, and data-driven insights to enhance sales and improve customer engagement. Lead distribution software forms a core component of sales acceleration strategies, providing a systematic approach to handling incoming leads efficiently.
Automating Lead Distribution for Speed and Precision
Real-time Lead Distribution
The major advantage of lead distribution software is its ability to distribute leads in real time. As leads are generated or captured through various marketing channels, the software ensures they are promptly and automatically assigned to the most suitable sales reps. Real-time lead distribution decreases response times, which allows sales teams to engage with potential customers when their interest is at its peak.
Automated Lead Routing
Lead distribution software uses predefined rules and logic to automate lead routing. Numerous factors like geolocation, product specialization, lead source, and more determine the best-fit sales rep for each lead.
This automation eliminates the need for manual lead assignment, saving time and reducing human error risk.
Lead Prioritization for Targeted Sales Efforts
The Role of Lead Qualification
This process assigns a numeric value to each lead according to criteria determined by managers. These criteria could involve engagement levels, demographics, behavior, and more. Sales teams can then concentrate their efforts on leads with high priority, enhancing the likelihood of conversion. This approach optimizes their efficiency and resources for greater effectiveness.
Nurturing Interested Leads
Lead distribution software prioritizes leads and enables the sales team to implement personalized nurturing strategies. They can track the lead's interactions and behaviors and engage with them with tailored content and follow-up actions to nurture leads through the sales funnel.
Ensuring Fairness and Transparency in Lead Allocation
Eliminating Bias in Lead Assignment
In traditional lead allocation methods, there are possibilities of biases and favoritism in lead distribution, which can lead to uneven workloads among salespeople. On the other hand, the software does not discriminate and follows predefined rules and logic to ensure that each sales rep receives an equal and fair share of leads.
Metrics for Performance Evaluation
Sales managers using lead distribution software can analyze the performance of individual sales reps and teams based on data-driven metrics. This information enables fair evaluation and recognition of high-performing sales reps, encouraging healthy competition and motivating the team to excel.
Integration With CRM Systems for Seamless Operations
Streamlining Sales and Customer Data
Organizations work with various software and tools during the sales process. You can integrate lead distribution software seamlessly with customer relationship management (CRM) software to get a clear view of customer interactions, sales activities, and lead data.  
Improving Sales Team Productivity
When lead distribution software centralizes customer and lead data, sales reps can access essential information quickly and efficiently. This increased productivity allows sales reps to focus more on nurturing leads and building strong and long-lasting customer relationships, resulting in higher conversion rates and increased revenue.
Lead Decay Reduction and Capitalizing Opportunities
Capitalizing on Lead Management
Prompt lead distribution and follow-up prevent leads from losing interest or going cold over time. Lead distribution software ensures that sales reps engage with potential customers at the right moment to increase the probability of converting leads into paying customers.
Maximizing Revenue Potential
In competitive markets or industries with short sales cycles, lead distribution software is important in capitalizing on revenue opportunities.
By efficiently managing leads and optimizing sales processes, businesses can quickly attend to potential customers, keep them engaged, and stay ahead of the competition.
Scalability for Growing Businesses
Handling Increasing Lead Volume
As your business grows, it requires more leads; hence, more leads must be assigned. Lead distribution software proves its scalability by efficiently handling a large volume of leads. The software adapts to the growing needs of the business, ensuring that lead management quality remains high even as lead volumes increase.
Supporting Expansion and Global Reach
For businesses expanding into new markets or serving a global customer base, lead routing software simplifies lead allocation and assignment to ensure seamless coverage and consistent engagement across different regions.
Conclusion
Sales acceleration requires the latest technology and robust system. Lead distribution software plays a key role in this process. It automates the lead routing, streamlines the entire process, and optimizes sales team performance.
The ability to distribute leads in real-time, prioritize high-potential leads, ensure fairness and transparency in lead allocation, and seamlessly integrate with CRM systems empowers sales teams to work more efficiently, capitalize on opportunities, and drive revenue growth.
As businesses continue to seek competitive advantages in the ever-evolving marketplace, leveraging the capabilities of lead distribution software becomes increasingly vital for sales acceleration and sustained success.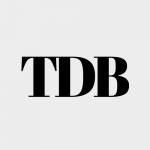 The Daily Buzz combines the pursuit of interesting and intriguing facts with the innate human desire to rank and list things. From stereotypical cat pictures to crazy facts about the universe, every thing is designed to help you kill time in the most efficient manner, all while giving you something to either laugh at or think about!