A sense of belonging can be powerful. It's human nature to want to feel connected. Church events offer a way to fulfill this sense of connectedness.
In the words of the author Dan Heath on joining a group: "It was the perfect outlet to enable me to be part of something much bigger than I could do on my own."
This article will talk about three types of events that you can organize and help your congregation fulfill a sense of connection, and the technology like an event registration plugin that can help your church events be more successful.
1. Sell Tickets to a Church Workshop
A workshop is an opportunity to teach students something new.
Malcolm Gladwell, in his book Blink, reminds us that we learn by doing: "And everyone knows that it's better to have an expert show you — and not just tell you — how to play tennis or golf or a musical instrument," he says. "We learn by example and by direct experience because there are real limits to the adequacy of verbal instruction."
Imagine you want to host a CPR certification course to teach students life-saving skills. What are the different things that you need from a student to accept a registration?
Here are some ideas:
– Contact information like a name, email, and address.
– Answers to custom registration questions, such as their experience level or special needs, etc.
– An online payment through a credit card.
An event registration plugin can help you automate the process of registering students and collecting payments. It can handle the following tasks for you:
– Create an event page for the CPR course.
– Collect student information through a registration form.
– Securely process a credit card payment.
– Automatically send students a registration confirmation email.
– Create a registration report so you can see who is attending the CPR course.
The automation saves you time that you can use to prepare for the upcoming course.
2. Receive Attendee Registrations for a Church Retreat
A retreat for church members can be a way to relax and strengthen bonds. Let's say you are offering a 3-day retreat in the fall. You could offer these options for registration:
– Friday registration
– Saturday registration
– Sunday registration
– Full 3-day package
The flexibility gives different church members an option to choose a registration option that fits their schedule. Then they can start a registration checkout where they can share contact details. Here are examples of information that you could collect:
Personal Information
– First name
– Last email
– Email address
– Phone number
Tailor Your Retreat Experience
– Do you prefer chicken, steak, or vegetarian for your meals?
– Why did you decide to register for the retreat?
The first set of questions are basic contact information. The second set of questions allow an attendee to customize their retreat.
Then guests can quickly pay online with a credit card and immediately receive an email confirmation.
Plus, you'll be notified by email about who has registered, and the payments from the retreat will go directly to your church's bank account.
No more having to deal with paper registrations. No more frustrations with chasing down members for payments through checks.
By using a WordPress event registration plugin, your WP website can collect retreat registrations for you around the clock.
3. Collect Registrations for a Vacation Bible School
A vacation bible school or summer camp lets children participate in fun activities and instill strong values. It creates a winning situation for multiple parties.
Parents get peace of mind knowing their kids are doing something enjoyable in a safe environment. The kids get to spend time with each other and learn social skills. And the church can use the funds to continue to do good work and support its mission.
Let's walk through an example of a one-week vacation bible school that takes place in summer.
Here are the pieces that we'll need:
Event page for a vacation bible school.
Registration fee with group registrations.
Registration details.
Online payments with a credit card.
The first thing that we need is an event page. The page will describe the camp or vacation bible school and, of course, offer some registration options. Parents can register a child or may want to register multiple children, so we'll allow group registrations. Next, we'll need registration details from the parents and their kids.
Here is an example of some questions to collect:
Parent Contact Information
– First name
– Last name
– Email address
– Address
– Phone number
Details About Child
– Child's name
– Emergency contact and phone number
– Health concerns like allergies
The first batch of questions is for the parent or guardian. The next set is tailored towards a child. If there are multiple children, then a parent can add more details for each child.
Then a parent can pay online with a credit card and promptly receive an event confirmation email.
Conclude Events With Great Experiences
An event registration plugin for WordPress is versatile and can help with a variety of events.
Workshops, retreats, and vacation bible schools are just a few of the events that it can help with. Here are a handful of additional ideas for church events:
– Church dinners
– Picnics
– Concerts
And there is another benefit of events.
Barry Schwartz, an American psychologist and author, comments on finding joy by connecting with others.
"What seems to be the most important factor in providing happiness is close relations.
People who are married, who have good friends, and who are close to their families are happier than those who are not," he wrote in his eye-opening book The Paradox of Choice.
"People who participate in religious communities are happier than those who do not. Being connected to others seems to be much more important to subjective well-being than being rich."
You can help your church members feel happy by bringing them together with an event. Start planning a church event today and help your church members feel connected.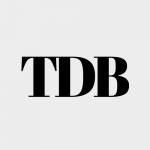 The Daily Buzz combines the pursuit of interesting and intriguing facts with the innate human desire to rank and list things. From stereotypical cat pictures to crazy facts about the universe, every thing is designed to help you kill time in the most efficient manner, all while giving you something to either laugh at or think about!