In the world of vision correction, contact lenses have emerged as a favored choice, celebrated for their unrivaled convenience and comfort. Among the multitude of brands and types, including renowned names like Bausch + Lomb, Biofinity, and Acuvue contacts, soft contact lenses have etched their place as a versatile option catering to a broad spectrum of vision requirements and diverse lifestyles. However, the path to choosing the ideal soft contact lenses goes beyond mere brand selection; it hinges on careful consideration of individual vision needs, eye health, and daily routines. Here, we will navigate through essential tips to assist you in making the right choice, aligning your soft contact lenses seamlessly with your unique requirements.
Understanding Soft Contact Lenses
Before diving into the selection process, it's crucial to understand what soft contact lenses are and how they work. Soft contact lenses are made from a flexible, water-absorbing material known as hydrogel or silicone hydrogel. They conform to the shape of your eye and are renowned for their comfort, making them an excellent choice for daily wear. Soft contact lenses are available in various types, such as daily disposables, extended wear, toric lenses for astigmatism, and multifocal lenses for presbyopia.
1. Consult an Eye Care Professional
The first and most important step in choosing soft contact lenses is to consult an eye care professional, typically an optometrist or ophthalmologist. These experts will perform a comprehensive eye examination to assess your vision and eye health. They will determine your prescription, identify any underlying eye conditions, and assess your eye's shape and size, which is crucial for proper lens fitting.
A thorough examination allows the eye care professional to recommend the most suitable soft contact lenses based on your individual needs. They can help you select the correct lens type, prescription strength, and lens material, ensuring optimal comfort and vision correction.
2. Consider Your Vision Needs
Different soft contact lenses are designed to address various vision issues. When selecting the right lenses, consider your specific vision needs:
Myopia (Nearsightedness): If you have difficulty seeing distant objects, you may need soft contact lenses designed to correct myopia. These lenses are thinner at the center and thicker at the edges to change the way light enters your eye.
Hyperopia (Farsightedness): For those struggling with close-up tasks, hyperopic soft contact lenses are thicker at the center to help light focus correctly on the retina.
Astigmatism: Individuals with astigmatism have an irregularly shaped cornea, which necessitates toric soft contact lenses. These lenses have different powers in different meridians of the lens to counteract the astigmatism.
Presbyopia: Multifocal soft contact lenses are ideal for individuals experiencing presbyopia, a condition that affects close-up vision as they age. These lenses have different prescription strengths in different zones of the lens, allowing clear vision at various distances.
3. Assess Your Lifestyle
Your lifestyle plays a significant role in determining the type of soft contact lenses that will suit you best. Consider the following factors:
Daily Disposables: If you have an active lifestyle or prefer hassle-free lens wear, daily disposable soft contact lenses may be the right choice. They are worn once and discarded, eliminating the need for cleaning and storing.
Extended Wear: Extended wear lenses are designed to be worn continuously for an extended period, even during sleep. They offer convenience but require strict adherence to cleaning and replacement schedules.
Sports and Physical Activity: If you participate in sports or engage in physical activities regularly, look for soft contact lenses that provide stability and minimal movement on the eye.
Digital Device Usage: If you spend long hours in front of digital screens, consider lenses that provide additional moisture and comfort to combat dry eye symptoms.
4. Lens Material and Comfort
The choice of lens material significantly impacts comfort and overall eye health. Soft contact lenses are typically made from hydrogel or silicone hydrogel materials. Silicone hydrogel lenses are known for their enhanced oxygen permeability, which promotes healthier and more comfortable lens wear. These lenses allow more oxygen to reach the cornea, reducing the risk of eye dryness and discomfort.
Comfort is paramount when selecting soft contact lenses. Pay attention to features like moisture retention and UV protection, which can enhance your wearing experience.
5. Trial Lenses and Follow-Up Appointments
After your eye care professional recommends a specific type of soft contact lenses, it's essential to try them out. Most optometrists provide trial lenses for you to wear for a few days. This allows you to assess the comfort, fit, and overall performance of the lenses in real-world conditions.
During the trial period, note any discomfort, dryness, or vision issues and report them to your eye care professional during follow-up appointments. Adjustments can be made to your prescription or lens type based on your feedback.
6. Proper Lens Care and Maintenance
Regardless of the type of soft contact lenses you choose, proper care and maintenance are crucial for eye health and lens longevity. Follow your eye care professional's instructions for cleaning, disinfecting, and storing your lenses. Neglecting hygiene can lead to eye infections and discomfort.
In addition to hygiene, adhere to the recommended replacement schedule for your lenses. Daily disposables should be discarded daily, while other types of soft contact lenses have specific replacement intervals (e.g., two weeks, monthly). Reusing lenses beyond their recommended lifespan can compromise both comfort and vision.
7. Emergency Backup Glasses
While soft contact lenses offer excellent vision correction and comfort, it's always wise to have a pair of backup prescription glasses. Glasses can come in handy in situations where wearing contact lenses may be impractical, such as when you have an eye infection or during long flights.
Having a reliable pair of glasses ensures that you can always maintain clear vision, even if you cannot wear your soft contact lenses temporarily.
The Bottom Line?
Selecting the right soft contact lenses involves careful consideration of your individual vision needs, eye health, and lifestyle. Consultation with an eye care professional is essential to determine the most suitable lens type, prescription strength, and lens material for your eyes. By following these tips and maintaining proper lens care, you can enjoy clear vision and comfortable contact lens wear tailored to your unique requirements. Remember that regular eye check-ups are crucial to ensure your soft contact lenses continue to meet your evolving needs and maintain your eye health over time.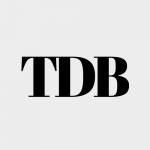 The Daily Buzz combines the pursuit of interesting and intriguing facts with the innate human desire to rank and list things. From stereotypical cat pictures to crazy facts about the universe, every thing is designed to help you kill time in the most efficient manner, all while giving you something to either laugh at or think about!