Advancements in technology and a better understanding of customer psychology are changing the face of marketing and, in turn, changing how business is conducted.
These shifts are directing marketing professionals and business leaders to return to education, updating their knowledge, and picking up new skills to keep themselves at the top of their game.
For example, qualifications such as the master of arts in communication with an integrated marketing communication (IMC) specialization can provide updates in design and research skills.
The fact that a communication degree is including IMC in the course is proof of how important this field is becoming to business.
So, where are these changes happening? Read on to find out some of the key areas where advancements are being made, where you might need to update your training, including finding a degree with IMC included, and what benefits all of it's bringing to businesses.
Less Selling, More Sharing
There was a time when marketing was viewed by some as a pushy sales technique, but those days are in the past.
Customers don't feel good being "sold" to anymore, and really, it's just not the right way to do business in the modern age.
It's not about selling to as many people as possible, regardless of whether what you are offering will be of use to them or not.
Now it's all about providing the right products and services to all of those people who could actually benefit from it.
By approaching it this way, you build up trust, you get return custom, and you receive positive reviews and recommendations.
So the key here is to concentrate less on the actual selling and more on the sharing of content and information that will be genuinely useful.
If your communications have been effective, your potential customers will think about your company when they are in need of your services.
If all these seem daunting, retraining or simply updating your skills is worth considering. You can go for a specific marketing degree or opt for any field which incorporates an IMC specialization.
Market Research
One of the greatest changes to marketing is how market research has moved on.
From the way research is carried out to how much data can be gathered and what type of information is now easily accessible.
You may have heard the term "big data," but to many people, what it actually means remains something of a mystery.
Big data is essentially information that is gathered on a massive scale.
Think about every click a person makes on social media, every journey logged by Google Maps, every email sent, and every card transaction made.
These are just a few examples of the big data gathered and stored every time an individual carries out a digital action.
By extrapolating the information, researchers can reveal a huge amount about what type of person buys what, where they live, what they read, what their hobbies are, what other products and services they spend their money on; the list is endless.
This type of information is invaluable when designing a marketing campaign as you really want to hone in on who your potential customers are instead of using a scattergun approach.
By knowing which kind of people are likely to want what your business has to offer, you can design a campaign that will appeal to them and place your communications in the places they are most likely to see it.
Whether that is in a certain publication, on one of the many social media options, even a billboard in or around the types of transport they are likely to use.
You can even know what time of the day, week, month, or year would be best to run a campaign based on the findings from this big data.
By being able to target your next loyal customer so accurately, you are receiving a much better return on your marketing investment and giving yourself much greater odds of a successful marketing campaign.
The great thing about this big data boom is that it is pretty much accessible to all businesses. Organizations are able to collect and store their own data sets and have the option to be able to purchase data from outside sources.
By targeting exactly the right people with exactly the right messages, you are also increasing your ability to grow organically, get free publicity through customers sharing your communications and have a channel of communication that, once established, costs comparatively less to run.
Low-budget clever messaging will be far more effective than an expensive campaign saying all the wrong things.
Brushing up on your communications skills in this fast-paced sector will help to build confidence in your abilities – a master of arts in communication with an integrated marketing communication (IMC) specialization would be a great fit here.
All of this means the small businesses can be just as well informed as the big businesses and can essentially target the same customers.
Not only that, a big budget won't necessarily beat a smaller one, which is helping to level the playing field.
You know things are getting serious when Amazon, along with several other big businesses, invest in something, and that's exactly what happened last month with software start-up, Databricks who offer businesses the ability to process their own big data.
So if you're not up to speed in this area, it's definitely time to start getting your head around it now. Start looking up master's degree courses, including the essential IMC specialization.
Starting a Conversation
Another way marketing has evolved is how potential customers are being targeted.
Once you have identified who they might be, perhaps using some of that big data described above, you can't just design an ad and hope they like what they see.
Customers today prefer to get to know a company before deciding to buy from them.
They want to know where it's based, its ethics, its politics even. Essentially, they want to know the "personality" behind this business.
A huge part of the marketing process is now focused on creating a "voice" for the business and maintaining that voice throughout every line of communication, whether through social media, email, snail mail, or even over the phone.
Once the company's personality is crafted, it's about reaching out to customers and starting conversations, inviting them to find out more about the business instead of bombarding them with the information they don't find relevant.
Enticing potential customers to engage with the company via Facebook or Twitter, sign up to mailing lists, follow an Instagram account or spend time reading a blog and browsing their website are all ways to leave the customer feeling in control of the process leading to a loyal customer rather than a one-off sale.
This means the visuals you design for your marketing campaign and the words you write may have less to do with what you have to offer and more to do with the things your customer finds interesting, important, or engaging.
For example, if you sell horse riding apparel, instead of simply placing an advert featuring your products, your visual would be designed to start a conversation about what it's like to take a ride through the countryside.
Or it would show that you share their values when it comes to equine care.
This increases the chance of engagement making them aware of your brand and makes it more likely that the next time they are in the market for new riding boots, jodhpurs, or helmets, your company will be at the forefront of their mind.
Creating a Customer Experience
Another phrase that's on the tip of every business person's tongue right now is "customer experience," otherwise known as CX.
Expectations have risen, and people are demanding to know more about companies, from where products are made to predicted delivery times of a product or service and what will happen in the event of a complaint.
Marketing plays a huge role in the entire customer experience. It starts from the very first time someone hears about a business, followed by building a relationship with carefully structured communication and using the brand voice that will chime with the target audience.
Consider how well some companies have done to raise their profile simply by showing a playful side via their Twitter account.
Or think how positive you feel about a business when the communications you receive from them are perfectly pitched to align with you as a person and the specific needs you have right at that moment.
Compare that to a series of ads trying to sell you something through your social media profile and an inbox full of email which is irrelevant to your needs or concerns.
From the very start of that CX journey, marketers need to be expert in designing campaigns which speak to its audience in a way they will respond positively to.
What's more, they need to craft that ongoing conversation with the people already engaged with them to build the relationship further.
Research shows retaining a loyal customer is far cheaper than constantly finding new ones, which is why in recent years, maintaining and growing those personal relationships have become paramount.
Modern businesses need to make sure that CX is maintained throughout the journey.
One poor experience could lead to a negative opinion of the business overall, even if the rest of the process has been exemplary, and the wrong marketing message could be just one of those slip-ups. Qualifications with IMC included may save you from any serious gaffs.
A Global Market
Whether or not you are providing your services to a global market, are strictly local or somewhere in between, the fact is, nowadays your communications could still be picked up from anywhere in the world.
So it's essential to be well versed in how the things you put out there might be interpreted by people from different backgrounds.
A company's ethics, for example, can be called into question by anyone no matter where they are or whether they would ever have been a customer, yet what they have to say could have a damaging effect on the business.
The power of marketing can not only positively affect a business but can even be a force for positive change on a larger scale too.
This is what led to Facebook last year launching the "Marketers Can Change the World" campaign alongside the global media platform, The Drum.
A quality communication qualification should cover this tricky area, and an IMC specialization will help cover the marketing aspects here too.
The Age of the Internet
Looking at the changes affecting today's businesses, it's fairly evident that most of these have been driven by the rise of internet use.
Not only the number of people now online but the range of actions you can now carry via websites and mobile applications is what has caused this seismic shift.
People get their news online, do their shopping online, and carry out banking online.
They communicate with friends, family, and colleagues via apps and plan their routes via internet mapping services.
Information about everyone and everything is right there at the touch of a button or tap on a screen.
The World Wide Web has provided the opportunity to track people's days from start to finish.
It has given companies a platform to communicate with their audience instantly, whether they are at work, home, or socializing. It has connected every corner of the globe.
Harness the power of the internet for your learning, too, with remote degree courses in marketing or with IMC specializations, so you can upskill while still keeping your day job.
Once qualified, you could pass your learning on to your team members by designing your own communications training sessions, including your own IMC section so that everyone will have a sound understanding of the marketing requirements of a modern business.
When you consider quite how much the way we behave has been altered by the internet, it is a small wonder how we do business should have changed quite a bit.
The changes that have come about are diverse, from how data is gathered to how you communicate with your customer.
In this quickly evolving business world, there is a need to stay on top of what is the best practice, as well as learning the new skills needed to remain at the cutting edge of marketing.
Read books, take courses, talk with industry experts.
While certain factors make the job a little more complex, others are helping to streamline processes and offer opportunities to make campaigns more effective than ever before.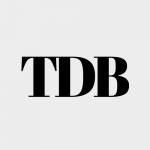 The Daily Buzz combines the pursuit of interesting and intriguing facts with the innate human desire to rank and list things. From stereotypical cat pictures to crazy facts about the universe, every thing is designed to help you kill time in the most efficient manner, all while giving you something to either laugh at or think about!