When it comes to luxury foods, few items can rival the mystique and allure of caviar. Often associated with opulence and extravagance, one might wonder: How much is caviar? Caviar is more than just a gourmet delicacy; it's a symbol of refinement and indulgence. In this blog post, we'll dive deep into the world of caviar, exploring what makes it so special, how it's made, and why it's considered the epitome of luxury in every bite.
The Origins of Caviar
Caviar's history dates back centuries, with its roots firmly planted in regions surrounding the Caspian Sea and the Black Sea. Sturgeon, the fish that produces caviar, has been swimming in these waters for millennia. Initially, caviar was consumed by local populations as a nutrient-rich staple. However, it didn't take long for its unique taste and texture to capture the attention of nobility and aristocrats.
Caviar: A Sign of Prestige
Caviar's association with luxury began when European royalty and Russian tsars declared it a delicacy fit for kings. Its rarity, coupled with its exquisite flavor, turned it into a symbol of prestige and wealth. Even today, caviar continues to be synonymous with affluence and high society.
What Exactly is Caviar?
Caviar is the processed and salted eggs (roe) of the sturgeon fish. These eggs vary in size, color, and flavor depending on the sturgeon species. The most sought-after and expensive caviar typically comes from the beluga, osetra, and sevruga sturgeon. Each type has its unique characteristics, but all share that unmistakable burst of flavor and luxurious texture.
The Art of Harvesting Caviar
Caviar harvesting is an intricate and delicate process. Fishermen catch sturgeon, extract the roe, and then carefully salt and cure it to preserve the flavor. The quality of caviar greatly depends on the handling and processing methods. In the most luxurious settings, caviar is still harvested using traditional methods, ensuring the utmost care and attention to detail.
Caviar Grading
To further understand the luxury of caviar, it's essential to know how it is graded. Caviar is evaluated based on factors such as color, size, texture, and flavor. The finest caviar boasts large, uniformly shaped eggs with a delicate texture and a flavor that's both rich and complex. These characteristics command the highest prices in the market.
Serving Caviar: An Art Form
Enjoying caviar is an art form in itself. It's typically served chilled and presented on a bed of ice to maintain its freshness. Accompaniments like blinis, crème fraîche, chopped onions, and hard-boiled eggs are served alongside to complement the caviar's flavors. Most importantly, caviar should be enjoyed slowly, allowing its distinct taste to linger on the palate.
Caviar's Culinary Versatility
While caviar is often savored on its own, it also shines as an ingredient in various dishes. Chefs worldwide incorporate caviar into appetizers, main courses, and even desserts. Its unique flavor and luxurious appeal elevate dishes to new heights, making it a versatile ingredient that adds a touch of elegance to any meal.
The Sustainability Concerns
As the demand for caviar has risen, so too have concerns about the sustainability of sturgeon populations. Overfishing and habitat destruction have led to the decline of these majestic fish. To protect sturgeon populations and ensure the future of caviar, sustainable farming practices and strict regulations have been put in place.
In Conclusion
Caviar is more than a mere delicacy; it's an embodiment of luxury and refinement. Its history, production process, and exquisite taste contribute to its status as a symbol of opulence. Whether enjoyed on its own or incorporated into a culinary masterpiece, caviar remains an unparalleled indulgence. However, it's crucial to remember the importance of sustainability in preserving this culinary treasure for generations to come. So, the next time you savor those tiny, glistening orbs of delight, you'll have a deeper appreciation for the luxury in every bite.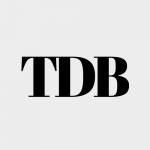 The Daily Buzz combines the pursuit of interesting and intriguing facts with the innate human desire to rank and list things. From stereotypical cat pictures to crazy facts about the universe, every thing is designed to help you kill time in the most efficient manner, all while giving you something to either laugh at or think about!