Joining the cybersecurity industry is like jumping on the bandwagon, with more positions than qualified people. Between 2020 and 2030, the U.S.
Bureau of Labor Statistics predicts a 33 percent growth in occupations related explicitly to cybersecurity. The spread of the COVID-19 virus has only served to increase this need.
As the relevance of cybersecurity increases, new types of positions are being created to meet the demand.
And if you're just getting started in the field of information security, you can tailor your career path to your interests and strengths.
4 Career Paths in Cybersecurity
The cybersecurity field is suffering from a severe lack of available workers. Over a million cybersecurity positions are open around the world, according to estimates, and if past trends are any indication, that number will only grow.  
A severe threat to the safety and security of individuals, businesses, and the nation as a whole, cybercrime is increasing in scope and sophistication as our society grows more reliant on technology. That's enough reason to choose a career in cybersecurity.
As for how to address the cybersecurity industry's severe lack of available workers, diversity is the answer. According to a recent study, women comprise about 25% of the cybersecurity workforce.
So the cybersecurity industry is missing out on over half of the population's skill pool. So the industry needs an increase in the number of women in cyber security.
Now that we have discussed the need for professionals in cybersecurity let's get on to the different career paths to explore in this field.
1. Penetration Tester
A pen tester, also known as a penetration tester, is regarded as a white hat or ethical hacker. The end aim is to assist firms in enhancing their security processes to avoid theft and damage, even if they must behave like real criminals.
Pen testers target established operating systems, hardware, and cutting-edge technology, such as the Internet of Things (IoT), mobile, and other hardware.
Skills you must develop as a penetration tester include scripting and coding, report writing, advanced computer skills, data analytics, and problem-solving skills.
On a given day, your job responsibilities as a penetration tester can include:
Employ the right tools to do penetration testing
Conduct social engineering tests and, when necessary, assess physical security
Keep abreast of the most recent testing and hacking techniques
Gather information and use testing techniques
Find, evaluate, and address vulnerabilities
Develop technical solutions to security queries and make security enhancement ideas
According to Payscale, the average pay of a penetration tester is $88,206 per year.
2. Information Security Analyst
Did you know that information security analysts are ranked first among the top 100 jobs and best STEM jobs?
As an information security analyst, you will be on the frontline of designing and implementing security measures to defend an organization's computer networks against online threats.
In addition, you will set up programs like firewalls to safeguard computers and keep an eye out for indicators of infiltration on networks while keeping up with evolving cybersecurity threats.
If you wish to excel in this career path, it would be great to have excellent teamwork, communication, and risk management abilities.
Typical job responsibilities of an information security analyst can include:
Assess computer devices and networks to identify security issues
Investigate cybersecurity events, such as security breaches
Fix identified flaws to keep a high level of security
Keep up with news and trends in I.T. security
Create I.T. security best practices for the entire organization
Conduct a penetration test
BLS reports that the average median salary of an information security analyst is $102,600 annually. Moreover, the job outlook will grow by 35% from 2021 to 2031.
3. Network Security Engineer
Network security engineers, as their name implies, collaborate with larger organizations to guarantee the security of network-related hardware and software, such as firewalls, VPNs, and network monitoring tools.
Your main objective is to guard the system from potential threats and defects and any existing risks. You must, above all, ensure that networking systems can recover from or withstand errors of any kind, including natural disasters and cyber-attacks.
You must possess strong communication, analytical thinking, time management, and organization skills.
In addition, a thorough understanding of Linux or Windows operating systems, coding languages, and networks can further advance your career.
The following job responsibilities come under the belt of a network security engineer:
Address difficult technical problems and manage them in a hectic work environment
keep up with all security-related software and hardware
Identify issues with present and future technology, such as security trends, weaknesses, and threats
Acquire and apply fresh security measures to help safeguard the company
Proactive research to identify security flaws and suggest effective countermeasures
Coordinate with providers to put security solutions into place
As reported by Payscale, the average salary of network security engineers is $93,362 per year.
4. Security Architect
Do you enjoy resolving issues and wish to devise an effective security strategy for the organization you work? In that case, pursuing a career as a security architect is just what you need.
A security architect's primary job is to design, develop, inspect, and implement security infrastructure and systems.
In addition, a security architect is tasked with reviewing existing security systems (if any), locating vulnerabilities, and carrying out routine system security tests.
You will also be responsible for responding to cybersecurity breaches and threats.
As a security architect, you must be well-versed in UNIX, Linux, and Windows operating systems.
Furthermore, knowledge of wireless security, Virtual Local Area Network (VLAN) security, and relevant standards and laws can help you excel in this career path.
Below are some of the job duties you will perform as a security architect:
Establish installation guidelines for network equipment
Set up schedules for system updates
Create security system cost estimates
Review the present security mechanisms and suggest improvements
Perform frequent vulnerability testing and risk analysis
Respond to every security threat, and put disaster recovery procedures in place
According to Payscale, the average wage of a security architect is $130,585 per year.
Conclusion
Employers in every industry, including hospitals, financial institutions, and federal and military offices, are now looking for cybersecurity specialists to protect their systems and data from fraud and other crimes.
Therefore, if you enjoy learning new things and have critical thinking skills, this is the ideal time to begin your career in this rapidly expanding industry.
After all, in terms of employment chances, cybersecurity is currently one of the areas with the quickest growth and highest demand.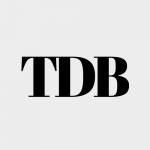 The Daily Buzz combines the pursuit of interesting and intriguing facts with the innate human desire to rank and list things. From stereotypical cat pictures to crazy facts about the universe, every thing is designed to help you kill time in the most efficient manner, all while giving you something to either laugh at or think about!