There are countless personality-type quizzes out there that offer a glimpse into how we operate in different settings, whether that's at work or on a date.
We, humans, have an insatiable thirst for learning more about ourselves and attaching labels to our human experiences.
Luckily, modern psychology draws on some archaic knowledge to help us understand our personalities and offers some guidance for better navigating the world around us.
Here we'll explore the temperaments or the consistent personality traits that remain constant throughout our lives. Specifically, we'll focus on the Phlegmatic temperament and how the archetype works for different career paths.
Where Did the Temperaments Originate?
The concept of temperament originates from an ancient medical concept known as Humorism. It measured the level of humors, or fluids, present in the body to distinguish different personalities and appearances.
The four primary humors that were analyzed were:
Blood
Phlegm
Yellow Bile
Black Bile
And a high level of each humor coincided with the four most common temperament types, respectively:
Sanguine
Phlegmatic
Choleric
Melancholic
While modern medicine and psychology reject this theory, the basic concept of personality types has paved the way for well-known personality theories today, such as Myers-Briggs and Helen Fisher's personality types.
Another facet of this theory that has stuck is that while the main pillars of the personalities remain constant, you can choose to change your outlook. It is not necessarily a permanent box that dictates how you should be for the rest of your life.
What Is the Phlegmatic Temperament?
Individuals with a phlegmatic temperament are known to be more on the introverted side, showing a service-oriented disposition and a desire to collaborate with others on a common goal if need be.
They are described as passive types without a specific goal and little drive. However, while being perceived as cold to some, they can be very easy-going and calm and are generally good at making friends due to their agreeable nature. They can be fiercely loyal to these friends, as well.
Phlegmatic types thrive on routine and need advance notice and plenty of time to adapt before being introduced to brand new circumstances.
Phlegmatic Strengths
Do not let the phlegmatic passiveness fool you. This personality type has an inexorable talent for remaining calm, cool, and collected during stressful situations.
They're able to face failure and obstacles head-on because they take the time to think practically. In other words, they see failure as another way to learn something new.
They can also withstand working for long periods without letting their performance suffer. They're also surprisingly funny, or you could say, the most humorous of the humors.
Phlegmatics love to please and are reliable friends and employees vital to anyone's social circle or business.
Phlegmatic Weaknesses
On the other side of the coin, phlegmatic types lack ambition. Making long-term goals hold very little importance for them. They can also be quite indecisive, so making an active choice for small things can become challenging. They'd actually prefer if others made these changes for them.
While they can be funny people, sometimes it can go a little too far. There's a tendency toward sarcasm and teasing that, if it's not kept in check, can end up hurting other people's feelings unintentionally.
Because they love routine, it can also be difficult to introduce them to brand new experiences, which can sometimes be detrimental to friends and peers who want to be a little more spontaneous. This is not to say they're completely closed off from them; they just need some extra time to adjust.
Career Ideas for Phlegmatic Personalities
Everyone has a place in and plays an essential role in society. The phlegmatic type has the skills and perseverance to excel in various careers where they can work with people and provide them a helpful service.
Their desire to serve the public means that no matter where they end up, they'll end up leaving a mark. These personalities will inevitably leave behind a legacy through the lives of the people they've touched.
Not to mention their consistency will always get them praised at work.
Below are some great potential career paths for phlegmatic types. However, it's important to remember that the temperament types are only meant to serve as a guideline to better understand your personality, not a definitive guide to how to live your life.
Educators
Coaches or trainers
Administrative assistants or coordinators
Psychologists/Psychiatrists/Therapists
Lawyers
Mediators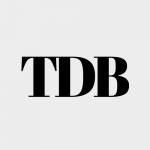 The Daily Buzz combines the pursuit of interesting and intriguing facts with the innate human desire to rank and list things. From stereotypical cat pictures to crazy facts about the universe, every thing is designed to help you kill time in the most efficient manner, all while giving you something to either laugh at or think about!