Image Source: Everyday Health
If you can get ten hours of sleep and still find yourself nodding off at your desk, you're not alone. America is a nation of coffee-loving caffeine addicts trying to beat the two o'clock slump, but caffeine isn't the only way to stay bright-eyed and bushy-tailed.
Caffeine withdrawal can cause headaches and sleeplessness, making your fatigue problems worse over time.
Fortunately, there's no need to sell your soul to energy drinks to feel more awake during the day. Here are eight top caffeine-free solutions for low energy levels.
Try an Energy Supplement
Consider taking caffeine-free energy supplements if you want to tamp down on your fatigue without tamping an espresso shot.
Some of the Drowsy-destroying Benefits of Energy Supplements Include the Following:
Improve physical endurance and increase heart rate
Allows faster reaction times
Assist in weight loss
Feel energized without caffeine
Finding the best energy supplement for your needs can take a little trial and error.
Researching by concern (sleepiness, fatigue, weakness, etc.) can help you narrow in on a supplement. Try combining vitamins with your energy supplement for an extra boost in good body chemistry.
Get More Sleep
Experts say that if you feel fatigued halfway through the afternoon or even immediately upon waking up, you might need to get more and better quality sleep.
Quality of sleep isn't just about how long you sleep, but how deeply. Deep sleep means that your body enters REM or rapid eye movement sleep.
This type of sleep occurs when somebody dreams. The more REM sleep you get, the more energized you feel the next day.
To achieve great quality sleep every night, consider trying the following:
Sleep with all the lights off
Use blackout curtains so as not to be disturbed by sunrise
Don't use electronics before bed
Stretch or meditate before going to sleep
If all else fails, there's always counting sheep.
Enjoy Some Caffeine-free Tea
Tea is an excellent caffeine-free alternative to increasing your energy levels. Peppermint rose, and even ginger teas all have the same energizing effects as black and green teas without unwanted caffeine jitters.
For an extra jolt of energy, drink your caffeine-free tea of choice three times per day and use two tea bags for each serving instead of only one.
To act sustainably and make an environmentally conscious effort, try reusing your tea bags instead of opening new ones throughout the day.
Start Taking Vitamins
In addition to energy supplements, vitamins can be an excellent tool for increasing energy. The best vitamins for this purpose include:
Vitamin C
Iron supplements
B12
Take a daily multivitamin and consider adding additional supplements based on your needs.
Do Your Breathing Exercises
Bellows Breath, or Bhastrika Breath, is a great breathing exercise to raise your low energy levels. Initially utilized in India through yogic breathing techniques, here are the steps to a Bellows Breath:
Step 1: Close your mouth and inhale quickly through your nose with short breaths.
Step 2: Repeat this breathing for 10 seconds.
Step 3: Exhale through your mouth,
Step 4: Rest and then repeat.
You might catch strange looks from your coworkers, but at least it's more polite than yawning.
Take the Time to Exercise
Exercising is one of the most natural ways to increase your daily energy levels for the long term without becoming caffeine-dependent. If you are new to exercise, start by taking daily walks around your neighborhood and walk until you reach at least 2 to 4 miles each day.
If you are experienced in exercising, take your run to the next level by adding ankles and wrist weights or try a new sport to get yourself back into the groove of upping your body's energy allotment.
Final Thoughts
If muddling through your day feels like walking through syrup, it might be time to find an energy-boosting solution. For the caffeine-averse, these eight methods will get you bright-eyed and bushy-tailed in no time.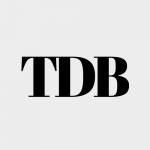 The Daily Buzz combines the pursuit of interesting and intriguing facts with the innate human desire to rank and list things. From stereotypical cat pictures to crazy facts about the universe, every thing is designed to help you kill time in the most efficient manner, all while giving you something to either laugh at or think about!