As a consumer in the modern world, it's easy to become entranced by flashy advertisements, enticing sales, and the allure of the 'newest' and 'greatest' products. However, smart shopping is all about making informed, deliberate decisions that allow you to get the best value for your money without overspending. This article aims to shed light on effective budgeting strategies that can help you stay within your financial limits and enable you to become a smarter shopper.
Understanding Your Income and Expenses
The first step in budgeting for smart shopping is to have a thorough understanding of your income and expenses. This involves listing all your sources of income and noting down all your monthly expenses, from the necessary ones such as housing and utilities to discretionary ones like entertainment and shopping. Once you have a clear picture of your income and expenses, you can begin to strategize how to manage your finances better.
Creating a Shopping Budget
Having a shopping budget is essential for smart shoppers. This can be a weekly, monthly, or annual budget depending on your income flow and shopping habits. To create a shopping budget, allocate a specific portion of your income to shopping after accounting for essential expenses and savings. Make sure to stick to this budget and avoid impulse purchases. This practice will help you stay within your financial limits and prevent unnecessary debt.
Using Tools and Technology
In this digital age, various tools and technology can help with budgeting. There are numerous budgeting apps and online tools that can help you track your expenses, remind you of bills, and even alert you when you're about to exceed your shopping budget. Utilizing these resources can significantly aid in your smart shopping journey.
Avoiding Impulse Purchases
One of the biggest budget busters is impulse buying. The urge to buy something on the spot can be powerful, especially when faced with a seemingly good deal. However, these unplanned purchases can quickly add up and push you over your budget. To avoid impulse buying, make a shopping list before you go shopping and stick to it. If you see something you want that's not on your list, wait a day or two before deciding to buy it. This "cooling off" period can help you determine if you truly need the item or if it's just a passing desire.
The Power of Cash
Using cash instead of credit cards can help you stay within your budget. When you use cash, you can physically see the money leaving your hands, which can make you more mindful of your spending. On the other hand, credit cards can make it easy to overspend since you don't see the money leaving your account right away. If you must use a credit card, make sure to pay off the balance in full each month to avoid interest charges.
Timing Your Purchases: End-of-Year Financial (EOYF) Deals
One smart shopping tactic is to time your purchases to take advantage of sales. This includes taking advantage of End-of-Year Financial (EOYF) deals. These deals can offer significant discounts, allowing you to buy more for less. However, remember to tip the scales in your favor by budgeting for these sales in advance. Allocate a portion of your shopping budget throughout the year for these EOYF sale deals. This way, you won't find yourself overspending when the sales come around. Also, remember that not everything on sale is a good deal or a necessary purchase. Be mindful and strategic when shopping EOYF sales to maximize your savings and stay within your budget.
The Art of Comparison Shopping
Comparison shopping is another key aspect of smart shopping. Don't just buy the first item you see. Take the time to compare prices and check reviews to ensure you're getting the best value for your money. This is especially easy with online shopping, where you can compare prices from different retailers with a few clicks.
In conclusion, smart shopping is not just about finding the best deals; it's about making informed decisions that align with your financial goals. By understanding your income and expenses, creating a shopping budget, using budgeting tools, avoiding impulse purchases, using cash, timing your purchases, and comparison shopping, you can become a smarter shopper and stay within your financial limits. Remember, the goal is not to deprive yourself of what you want but to buy what you need and truly value without breaking the bank. With discipline, planning, and these smart shopping strategies, you can achieve this goal.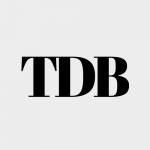 The Daily Buzz combines the pursuit of interesting and intriguing facts with the innate human desire to rank and list things. From stereotypical cat pictures to crazy facts about the universe, every thing is designed to help you kill time in the most efficient manner, all while giving you something to either laugh at or think about!