The trench coat, in history, was made to be worn by soldiers to protect them from the environment and weather while in the trenches; this was how it got its name.
In those times, trench coats existed only in the dark green color but now are available in all fancy shades and colors.
However, in recent times, the trench coat has taken its place in fashion and is worn by both men and women who love to look classy, stylish and well-suited. Men's trench coat are usually not different from women's.
In other words, trench coats are unisex. The most common colors for trench coats are gray and black, but they can also be available in other beautiful colors.
Features of Trench Coats
Essentially, trench coats are most times waterproof to protect against the elements, but their designs can come in short or long lengths. The short ones are usually just above the knees while the long or full length stops above the ankle. The trench coat is never out of style and you should consider owning one or even more.
Features of a standard trench coat include but are not limited to: wide lapels, a belt, front pocket, double-breasted buttons, epaulets and a flap.
British-Made men's trench coats are outstandingly beautiful and have been recorded severally to be the best in the production of trench coats. Asides from beauty, British-made trench coats are durable, long-lasting and luxurious. It is the first and best call of protection against the ever-changing British weather.
What Material Are Trench Coats Made of?
Trench coats can be made using fabrics like gabardine wool, leather, poplin and waterproof cotton material.
Are Trench Coats and Overcoats the Same?
People often mistake the trench coat for an overcoat and although they are both worn in winter, they are not the same. A trench coat is designed, primarily, to protect you against the rain being waterproof.
Whereas, an overcoat is made only to keep you warm from the cold. Although trench coats are now made to hold both positions – protection and warmth.
An ideal trench coat is lightweight while the overcoat is heavier since it is built to hold in warmth and help the body against cold.
How and What to Wear With a Trench Coat
A trench coat is one very versatile wear. If you work in an office that requires smart dressing, you can wear a trench coat instead of a suit jacket. With its buttons in place and belt fastened, you look smart and elegant while keeping warm, since it gives room for layers of clothes underneath, like a blazer or jumper.
For a rather casual look, the trench can be worn as a loose after-wear to amplify classiness, texture and style. You can style a men's trench coat with fitted jeans and a t-shirt or sweater.
In both cases mentioned above, rugged footwear like boots is key to achieving the "trench coat perfect look". However, you can style conveniently with a set of matching color trainers.
Care and Maintenance of Trench Coats
Your trench coats can stand the test of time when properly maintained and cared for. To do this, there are a series of things to note and put in place.
First, you have to figure out what kind of fabric your trench coat is made of. The fabric type determines its washing methods. Most trench coats feature inner linen that differ in material type from the exterior. In this case, you will need to separate them for different washing methods.
Be sure to check for instructions scribbled on the trench coat and follow accordingly. As a general rule, never machine dry your trench coat, both linen, and exterior. Hang to air dry.
Washing a trench coat should not be too often. However, when you spot stains, dap the area with a moist and clean cloth that has been damped using vinegar.
When you have confirmed that your trench coat is machine washable, turn it inside out and place it in a mesh laundry bag to protect the buttons and other fastenings.
Conclusion
Trench coats are usually a once-in-a-lifetime purchase. It would do no harm to have one that stays with you for very long. They provide great value for your money and help you stay classy.
Trench coats are not seasonal and can be worn any time of the year. Men's trench coat collections that are made in England from luxurious waxed clothes are ingenious and worth the try. Still in doubt? Try one out and see for yourself.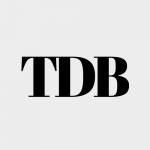 The Daily Buzz combines the pursuit of interesting and intriguing facts with the innate human desire to rank and list things. From stereotypical cat pictures to crazy facts about the universe, every thing is designed to help you kill time in the most efficient manner, all while giving you something to either laugh at or think about!