Embarking on the path to dental school is both an exciting and meticulous journey. If you have a passion for oral health and the desire to make smiles shine brighter, it will help to understand the complexities of the application process.
A key consideration of this journey, especially for applicants in the U.S., is understanding ADEA AADSAS—the centralized application service many dental schools utilize. With numerous steps, from academic prerequisites to interviews, it's vital to approach each phase with diligence and clarity.
This guide is designed to demystify the process, offering you detailed insights and actionable advice every step of the way.
1. Prerequisites
Before even thinking about the actual application, it's crucial to have the right academic foundation in place. Dental schools aren't just looking for passionate candidates. They also want individuals with a strong grasp of core scientific concepts that form the backbone of dentistry.
Typically, these prerequisites include courses in Biology, General Chemistry, Organic Chemistry, and Physics. While these subjects might seem broad, they provide the fundamental knowledge upon which specialized dental studies will be built.
Beyond these standard subjects, some dental schools might also require or recommend additional courses such as Biochemistry, Microbiology, or Anatomy. It's essential to delve into the specific prerequisites of each school you're interested in, ensuring you're not caught off guard. Securing good grades in these foundational courses not only meets the application criteria but also demonstrates your commitment to understanding the science behind dentistry.
2. Dental Admissions Test (DAT)
The Dental Admissions Test, commonly referred to as the DAT, is a critical component of your application. Think of it as an opportunity to showcase your academic prowess, your ability to grasp complex scientific concepts, and your potential for succeeding in dental school.
Preparation for the DAT shouldn't be taken lightly. Dedicate ample time to studying, using reputable resources, and possibly even considering tutoring or prep courses if necessary. The content areas tested include Natural Sciences (biology, general chemistry, and organic chemistry), Perceptual Ability, Reading Comprehension, and Quantitative Reasoning. Scoring well on the DAT will be a testament to your preparedness for the rigorous academic demands of dental school.
3. Transcripts
Transcripts provide dental schools with a detailed account of your academic journey, offering insights into your performance across various courses. Beyond simply obtaining these transcripts, take a moment to reflect on your academic trajectory. High grades are undoubtedly advantageous, but a consistent improvement over the years can also paint a positive picture.
Make sure you order official transcripts from every post-secondary institution you've attended, whether you completed a degree there or not. Some schools might require an evaluation of transcripts from institutions outside the U.S., so it's a good idea to research those specific requirements early.
4. Letters of Recommendation
A well-rounded application goes beyond grades and scores. It also needs the human touch. Letters of recommendation serve this purpose, providing a glimpse into your character, your work ethic, and your potential as a future dental professional. These letters shouldn't be an afterthought. Building genuine relationships with professors, dentists you've shadowed, or other professionals can lead to more authentic and impactful recommendations.
Be strategic in your choices. A glowing recommendation from a professor who's witnessed your passion and dedication first-hand can be more valuable than a generic letter from a well-known figure who barely knows you.
Some schools have explicit requirements, like needing a letter from a science professor, so ensure you're adhering to these criteria. Offer your recommenders ample time to craft their letters and provide them with any necessary details about the dental programs you're applying to.
5. Shadowing and Experience
Perhaps one of the most enriching aspects of the dental school application process is gaining firsthand experience in the field. Shadowing offers a dual advantage—it provides you with a realistic perspective on a career in dentistry while also demonstrating your commitment to the profession.
Aim to shadow multiple dentists, seeking out a variety of specialties if possible. This exposure can help you appreciate the breadth of the field, from orthodontics to oral surgery. Documenting these experiences is essential. Detail the hours spent, the procedures observed, and the insights gained.
Beyond shadowing, consider other relevant experiences such as dental assistant roles or volunteering at dental clinics. Each experience adds depth to your application, painting a picture of a dedicated, informed, and passionate candidate ready to embark on their dental journey.
6. Application
As highlighted earlier, the application itself serves as the centralized gateway to your desired dental schools. For many aspiring dental students in the U.S., the Associated American Dental Schools Application Service (AADSAS) is the platform of choice, offering a streamlined approach to applying to multiple institutions. As you navigate this application, take it as an opportunity to present a cohesive narrative of your journey towards dentistry.
The AADSAS application encompasses various sections, including personal information, academic records, DAT scores, letters of recommendation, and more. Being meticulous in your entries ensures accuracy while also reflecting your attention to detail—a vital trait in dentistry. Take your time and consider each section as a piece of the puzzle, contributing to the broader picture of who you are as an applicant.
7. Personal Statement
Amidst the sea of numbers and records, your personal statement stands out as a beacon of individuality. This is your space where you can show your passion for dentistry and highlight your future aspirations. Crafting a compelling personal statement requires introspection, clarity, and authenticity.
Start by reflecting on pivotal moments that solidified your decision to pursue dentistry. Maybe it was a transformative experience while shadowing, or perhaps a personal encounter with dental health that ignited your passion. Emphasize not just why you're drawn to the field but also what unique qualities you bring to the table. Your personal statement should resonate with this larger vision, indicating your potential to contribute meaningfully to the field.
8. Secondary Applications and Supplemental Materials
After the initial submission, some dental schools might reach out with requests for secondary applications or additional materials. While it might seem like an added step, this is an encouraging sign—it means your application has piqued their interest.
Secondary applications often dive deeper, seeking insights into specific experiences, aspirations, or perspectives that align with the school's ethos. As you respond, maintain consistency with your primary application while also tailoring your responses to resonate with the specific institution's values and goals. Make sure that any supplemental materials, whether essays or additional letters, enhance and provide new dimensions to your application.
9. Interview
Being invited for an interview is a significant milestone. It means you've made an impression on paper, and now the school wants to get to know you in person. But remember, the interview isn't just an assessment—it's a two-way exchange, allowing both you and the school to gauge the fit.
To get through this phase, preparation is key. Familiarize yourself with potential questions, both general and school-specific. Whether you're facing a traditional one-on-one interview or the Multiple Mini Interviews (MMIs) adopted by some schools, remember to be genuine, articulate, and engaged. Ask thoughtful questions, showcasing your keen interest in the program and the profession.
10. Wait and Decide
Post-interview, the waiting game begins. As decisions trickle in, it's a whirlwind of emotions—excitement, relief, maybe even a tinge of disappointment. Celebrate the acceptances, learn from any rejections, and remember that every outcome is steering you towards the right fit.
Once multiple acceptances are on the table, it's decision time. Consider factors like curriculum, location, clinical opportunities, research avenues, and overall culture. Engage with current students or alumni to gain deeper insights. This decision lays the foundation for your dental education, so make it count.
Final Thoughts
Applying for a dental school is undeniably demanding, but it's also rewarding. Each step—from building an excellent academic foundation to navigating interviews—molds you into a more informed, resilient, and determined aspiring dentist. While challenges are inevitable, being armed with comprehensive knowledge and a clear roadmap will make you well-equipped to navigate the intricacies of the process. Embrace the journey, cherish the learnings, and step confidently towards a promising future in dentistry.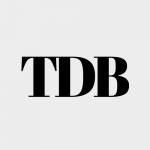 The Daily Buzz combines the pursuit of interesting and intriguing facts with the innate human desire to rank and list things. From stereotypical cat pictures to crazy facts about the universe, every thing is designed to help you kill time in the most efficient manner, all while giving you something to either laugh at or think about!