Textile showrooms display varied types of fabrics, making it difficult to choose the best option for your intended need. When shopping for the best fabric, various factors come into play.
For example, you'll look into the color and design of the fabric, how it feels against your skin, fabric patterns, how it drapes against your body, and how it behaves during sewing. All these features can attract you to the right fabric.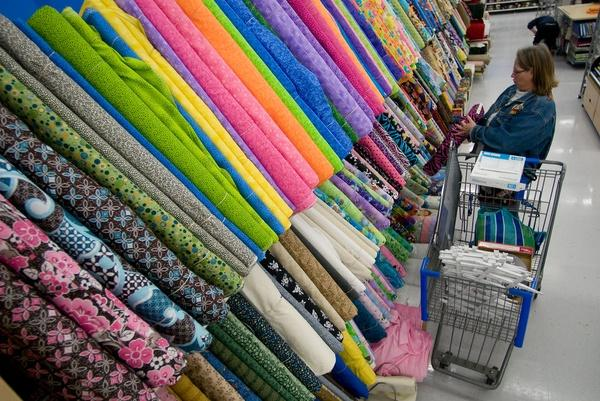 Courtesy of Creative Commons – Fabrics
You also have to choose between natural textiles and synthetic textiles. Synthetic textiles include polyester, acrylic, nylon, spandex, acetate, rayon, and polar fleece. However, natural textiles include:
Flannel
Cotton
Wool
Velvet
Hemp
Silk
Leather
Denim
You can make clothes using natural textiles, synthetic textiles, or even a blend of the two. Even so, some fabrics are preferred for cloth-making than others.
Knits are ideal for making active wear or fitting clothes, while woven fabrics make great tailored clothes. Fabrics can also be categorized as woven, printed, stitched, tie & dyed, or embroidered.
Weight is also an important factor when choosing the right fabric for making your clothing.
See-through garments with loose weaving require lining because the fabrics are thin. In this article, you'll learn about five different fabrics for your next dress and what occasions and seasons suit them best.
5 Beautiful Fabrics to Choose for Your Next Dress
1. Cotton
Cotton is available in multiple types, averaging about 100 in number. The fabric is natural and woven for comfort. It's also breathable and cooling in hot weather, making it great for sewing summer dresses.
Moreover, the fabric is easy to maintain and long-lasting. Unlike other fabrics, cotton is easy to sew and affordable. The best cotton feels smooth when you run your fingers on it.
However, if the fabric feels rough on your fingers and powder particles fly off it, it's likely poor quality cotton.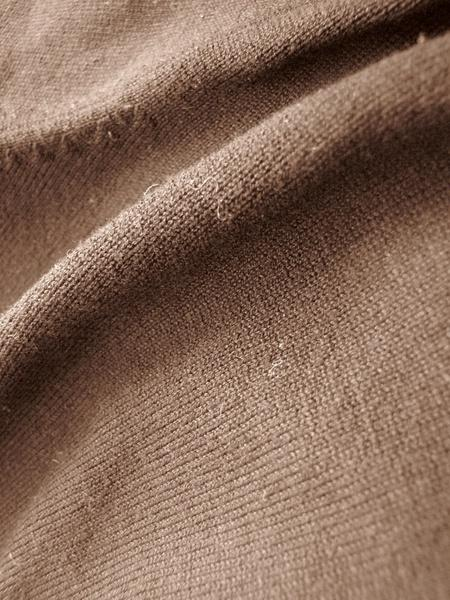 Courtesy of Creative Commons – Brown Cotton Fabric
The weaving of cotton also determines its quality, but requires one-on-one assessment. Cotton also shrinks when washed. Pre-wash cotton to prevent shrinkage or select the next pattern size for dress-making.
Cotton lawn and voile are the best fabrics for making dresses, nightwear, and baby clothes. Organic cotton is popular because of the way the fabric is made. Dresses look great in medium-weight, printed cotton.
Furthermore, most cotton fabrics are thin, explaining the need for lining. However, cotton creases easily. You can wear your cotton dress to work or a birthday party depending on its design.
2. Linen
Linen is elegant, crisp, cool, and durable, atop having the rich qualities of cotton.
Although linen has raised bumps or slabs, they also make fine shirts, pants, vests, and formal blouses.
Courtesy of Creative Commons – Linen Fabric
Dampen linen and iron it to remove creases. When blended with other fibers such as cotton, linen becomes more affordable. The breathable and thin nature of linen makes it ideal for dresses you can war in summer or spring.
3. Silk
Silk is beautiful and has a luxurious feel. Its attractive luster and smooth texture makes it perfect for sewing your next dress. Available in multiple types, there's silk for everyone. Some common types of silk include:
Cotton silk
Khadi silk
Dupioni silk
Crepe silk
Tusser silk
Polyester silk
Silk is difficult to sew and maintain, explaining why it's always marked "dry clean only." High thread count silk is soft and durable. However, low thread count silk is delicate and poor quality. The seams easily pull apart.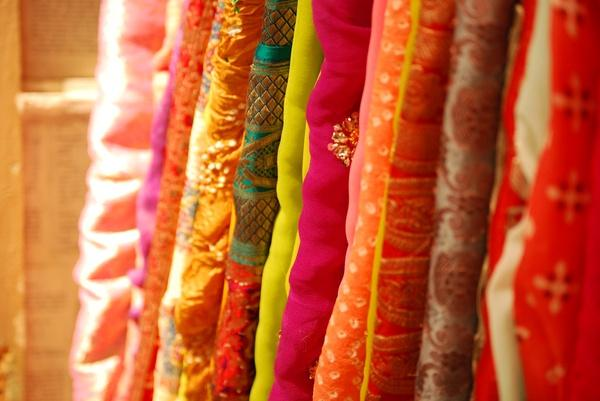 Courtesy of Creative Commons – Silk Fabrics
Silk dresses are also sensitive to moisture and heat, hence should be kept in cool, dry places. Silk dupioni, medium weight silk, and silk charmeuse are popular for making dresses.
The best silk is washable at home. Bridal dresses, gowns, and party dresses are often made from silk, making it a good fabric for casual summer wear.
4. Wool
Wool is either coarse or fine soft. Whereas coarse wool is used to make rugs and blankets, finer soft wool is great for dress-making. Soft fine wool fabric is of greater quality and comes at a high price, but worth each cent.
The fabric is warm, making it ideal for making winter dresses. Wool is popular for its warmth-giving attributes. Dry cleaning is recommended for wool if you want your dress to last longer. It's crease-free and resists fade, dust, and tear.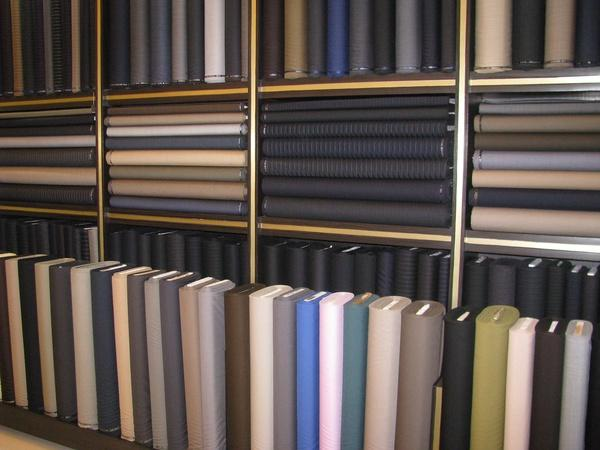 Courtesy of Creative Commons – Wool Fabrics
Unlike linen and cotton, wool is comfortable, wicks sweat or moisture, and keeps you cool in hot, humid weather. You can wear light wool in summer.
5. Velvet
Velvet fabric is rich, shiny, deep, and dramatic, making it ideal for vampy, sexy, feminine dresses. You can wear a velvet dress to most casual occasions, ranging from red carpet events to wedding receptions.
Some pros of velvet fabric include:
Shimmering look
A strong and attractive sheen
Smooth to the touch
Gives a soft and elegant drape
Soft textured touch
Long-lasting
The rich fabric is a staple of the fashion industry and can be processed from silk or synthetic fibers. You can use velvet to make a beautiful evening wear or formal dress to wear in winter or summer.
Marbled velvet makes beautiful classic dresses with a contemporary touch. The fabric is soft, stylish, and luxurious, with a distinct, unidirectional pile.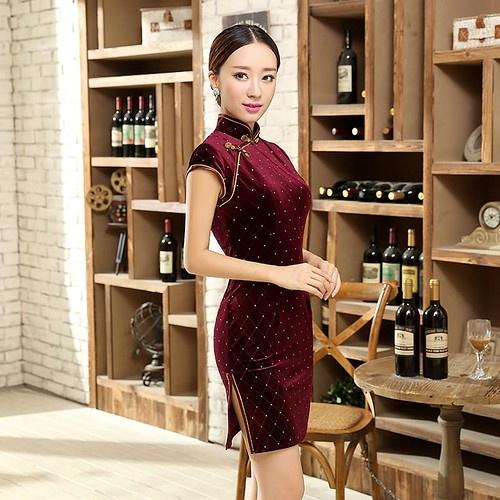 Courtesy of Creative Commons – Velvet Fabric Dress
The "marbled" effect of velvet fabric allows it to move and change colors in the presence of different lights. Use velvet to make a beautiful evening dress with a difference. You can wear velvet dresses during the day or evening in winter or fall.
Conclusion
Whether you want your dress made of cotton, silk, satin, velvet, linen, or wool, make sure it's right for the occasion and season.
Whereas silk is perfect for bridal dresses, cotton is great for summer. Choose high quality fabrics that last long and feel great on the skin.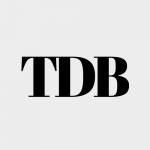 The Daily Buzz combines the pursuit of interesting and intriguing facts with the innate human desire to rank and list things. From stereotypical cat pictures to crazy facts about the universe, every thing is designed to help you kill time in the most efficient manner, all while giving you something to either laugh at or think about!