In 2023, resilience has become the key to success in industries from healthcare to banking and finance. In some sense, resilient is the new smart, and smart often means "empowered by technology".
In this context, the integration of Artificial intelligence (AI) has emerged as a game-changer for logistics and supply chains.
AI offers many benefits that can revolutionize how your organization operates, ensuring streamlined processes, enhanced decision-making, and a competitive edge. In this blog post, we will explore the key benefits of AI for logistics and supply chains, showcasing the transformative potential it holds for global companies.
Understanding Automation in Supply Chains
Artificial intelligence has been named one of the main trends in supply chains for the years to come by Statista. Apart from the hype, automation, including AI, has a beneficial impact on all the components of logistics supply chains, from fleets to inventories and warehouses.
Let's explore how AI and automation transform supply chains in detail – below are the five game-changing benefits.
Improved Demand Forecasting and Inventory Management
One of the primary challenges in logistics is accurately predicting demand patterns and managing inventory levels effectively. AI brings a paradigm shift to demand forecasting by leveraging advanced machine learning algorithms. These algorithms analyze vast amounts of historical and real-time data, including customer behavior, market trends, and external factors, to provide accurate demand predictions. By harnessing AI-powered demand forecasting, your company can optimize inventory levels, reduce costs associated with overstocking or stockouts, and enhance customer satisfaction through timely order fulfillment.
Moreover, AI-driven inventory management systems can:
Identify slow-moving or obsolete inventory, enabling proactive actions such as targeted marketing or clearance sales.
Optimize replenishment strategies, ensuring the right quantities of products are available at the right locations.
Monitor and analyze supplier performance, enabling data-driven decisions regarding partnerships and sourcing strategies.
Detect anomalies and identify potential stock discrepancies, reducing inventory shrinkage and improving accuracy.
Enhanced Route Optimization and Fleet Management
Efficient fleet management is crucial for timely deliveries, reduced fuel consumption, and cost optimization. AI provides a range of tools and technologies that empower your organization to achieve these goals. With AI-enabled route optimization, algorithms can analyze real-time data, including traffic conditions, weather updates, and historical patterns, to identify the most efficient routes for your fleet. This not only minimizes travel time but also reduces fuel expenses and lowers carbon emissions. AI can also monitor vehicle health, allowing proactive maintenance scheduling to minimize breakdowns and maximize fleet uptime.
In addition, AI-powered fleet management solutions can:
Optimize load planning to maximize the utilization of available cargo space, reducing transportation costs.
Monitor driver behavior and safety, providing real-time feedback and enabling the implementation of driver training programs.
Predict maintenance needs and detect potential vehicle failures, minimizing downtime and ensuring the reliability of operations.
Enable real-time tracking of shipments, enhancing transparency and improving customer service by providing accurate delivery estimates.
Intelligent Warehouse Operations and Inventory Tracking
Warehouses are the core of supply chain operations, and AI brings intelligence and automation to their functioning. By incorporating AI-powered robotics and automation systems, your company can optimize warehouse operations, enhance efficiency, and reduce human errors. AI-driven robots can perform repetitive tasks such as picking, sorting, and packaging with speed and precision. Furthermore, AI algorithms can monitor inventory levels, analyze demand patterns, and optimize storage and retrieval processes. Real-time inventory tracking using AI sensors ensures accurate stock management, reducing discrepancies and improving order fulfillment.
Key benefits of AI for warehouse operations include:
Increased operational efficiency through automated material handling, reducing labor costs and improving productivity.
Enhanced accuracy in order fulfillment, reducing errors and improving customer satisfaction.
Real-time inventory tracking and visibility, minimizing stockouts and enabling proactive replenishment.
Improved warehouse layout optimization, maximizing space utilization and minimizing travel time within the facility.
Predictive maintenance of equipment, reducing downtime, and optimizing maintenance schedules.
Enhanced Supply Chain Visibility and Real-time Analytics
Visibility across the supply chain is crucial for effective decision-making and proactive management of operations. AI offers real-time analytics and integration capabilities that enable seamless data flow and visibility across multiple stakeholders, including suppliers, logistics partners, and customers. AI algorithms can analyze data from various sources, providing insights into shipment tracking, inventory levels, and potential bottlenecks. This enhanced visibility allows your organization to make data-driven decisions, identify operational inefficiencies, and respond promptly to market changes, ultimately improving supply chain agility and customer satisfaction.
AI-powered supply chain visibility solutions offer the following benefits:
End-to-end traceability of goods, enabling real-time tracking and monitoring of shipments.
Proactive identification of potential bottlenecks, allowing for timely interventions and optimized processes.
Improved collaboration and communication among supply chain partners, reducing response times and enhancing efficiency.
Enhanced customer experience through accurate and transparent order tracking, leading to increased satisfaction and loyalty.
Real-time analytics and reporting, enabling proactive decision-making based on actionable insights.
Mitigating Risks and Predicting Disruptions
Logistics and supply chains are prone to risks and disruptions, ranging from natural disasters and geopolitical events to supplier failures and unforeseen market changes. AI equips your organization with the tools to proactively manage and mitigate these risks. AI algorithms can analyze a vast amount of data, including historical data, external factors, and emerging trends, to predict potential risks and their impact on the supply chain. With this predictive capability, you can implement proactive measures, develop contingency plans, and optimize your response to minimize disruptions and ensure business continuity.
Key benefits of AI in risk management for logistics include:
Early detection of potential disruptions or supply chain vulnerabilities, allowing for proactive risk mitigation strategies.
Real-time monitoring and analysis of external factors, such as weather conditions, political events, and market trends.
Predictive analytics for demand volatility and market fluctuations, enabling agile decision-making and adaptive strategies.
Supplier risk assessment and monitoring, ensuring a resilient and reliable supply base.
Streamlined compliance management through AI-powered analytics, reducing the risk of regulatory non-compliance.
Wrapping Up
When it comes to building smarter supply chains, automation is the synonym for resilience. By harnessing AI's capabilities in demand forecasting, route optimization, warehouse automation, supply chain visibility, and risk management, your organization can unlock transformative benefits. These include improved efficiency, cost optimization, enhanced customer experiences, and proactive risk mitigation. By leveraging AI's potential, you position your company at the forefront of innovation, ensuring a competitive edge in the dynamic world of logistics and supply chains.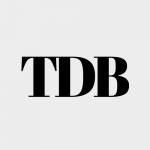 The Daily Buzz combines the pursuit of interesting and intriguing facts with the innate human desire to rank and list things. From stereotypical cat pictures to crazy facts about the universe, every thing is designed to help you kill time in the most efficient manner, all while giving you something to either laugh at or think about!