Corrugated boxes, poly mailers, padded envelopes – this is just a glimpse of the cornucopia of packaging options available in today's market.
Amidst this overwhelming variety, bubble padded envelopes seem to be standing out from the crowd. They're being increasingly used by plenty of e-commerce businesses to ship clothes, shoes, cosmetics, etc.
Many consumers also prefer bubble mailer envelopes to send small fragile items including gifts, music CDs, jewelry, etc.
Just because the spotlight is shining on bubble padded envelopes, it doesn't necessarily mean they're the right option for you.
The final choice of packaging materials depends on various factors including the size and design of the object you want to ship.
It is, therefore, crucial to carefully weigh the pros and cons of different packaging materials before finalizing your decision.
In this blog, we'll dive deeper into the world of bubble mailers and the hullabaloo surrounding them. We'll evaluate their benefits and drawbacks and find out whether you should use them. Let's get started.
Decoding Bubble Mailer Envelopes
Simply put, a bubble envelope is a special type of padded envelope that comes with a protective layer of bubble padding on the inside.
It's designed to protect fragile objects from shocks and abrasions during transit. The protective bubble layer also prevents shipments from getting damaged due to moisture or water.
The exterior layer of a bubble mailer is typically made of heavy-duty paper or polyethylene plastic.
Standard bubble envelope sizes include A3, A4, A5, and A7. Depending on their size, you can use these envelopes for shipping a wide array of objects.
While the A3 size is suitable for apparel and footwear, the A7 size can be used for small accessories such as earrings and bracelets. Likewise, you can use A5 size bubble envelopes for smartphones and CDs.
Based on the appearance and raw materials used, bubble padded envelopes are further categorized as:
Made using heavy-duty kraft paper, these envelopes boast a matte golden-colored exterior.
They're designed to withstand severe wear and tear during transit. Also, the stark color makes these envelopes stand out amidst a pile of lookalike packages.
These envelopes are made using high-quality and robust white-colored paper on the outside.
They're particularly suitable for printing your company logo, address, and other details. If you're looking for customizable padded bubble envelopes, these are a great choice.
Unlike the aforementioned bubble mailers, these envelopes use polyethylene plastic instead of paper for the outside layer. This makes them exceptionally durable and resistant to humid weather.
Also, they're more suitable for packing objects that have obscure or imprecise shapes.
Featuring a metallic finish, these bubble mailer envelopes are ideal for people who love to grab eyeballs. You can use them to send gifts to your loved ones.
Alternatively, you can personalize these envelopes to make your brand's packaging unique and show-worthy.
Now that we have a fair idea of the different types of bubble mailers, let's take a look at their pros and cons.
Why You Should Use Padded Bubble Envelopes
Bubble mailer envelopes offer a wide range of benefits when compared to traditional packaging options such as corrugated boxes.
While wrapping individual items in protective bubble wrap is always an option, it can be pretty time-consuming and laborious. Here are a few more benefits of using bubble envelopes:
The presence of the inner bubble cushioning prevents the contents of your package from getting damaged.
It safeguards fragile objects against sudden shocks and vibrations during transit. It also saves you the hassle of wrapping individual items in protective cushioning.
The raw materials used for manufacturing bubble envelopes are reasonably priced. Also, they're more compact and lightweight than other padded packaging options.
This, in turn, reduces the dimensional weight of your package and ultimately, helps you save postal costs.
The bubble wrap cushioning on the inside of these envelopes protects your package from adverse weather conditions including rain and snow.
This is what sets bubble mailer envelopes apart from other padded envelopes.
The best part about bubble envelopes is that you can use them to pack a wide array of objects. From clothes and jewelry to electronic gadgets and books, you can ship just about anything in these envelopes.
Typically, bubble padded envelopes come with a sturdy self-adhesive or pressure-sensitive seal. It ensures that the contents of your package remain secure and undamaged while being shipped.
Also, you'll immediately know whether someone tried to open the package during transit.
Having said all this, using bubble envelopes comes with a few minor drawbacks.
Cons of Bubble Envelopes
The use of plastic bubble wrap inside these envelopes made it difficult to recycle them. While they're fit for reuse, the discarded envelopes often end up in the landfill and adversely affect the environment.
Also, bubble envelopes aren't as sturdy as corrugated boxes. This makes them unsuitable for objects that have protruding edges or angled corners.
What other packaging materials have you used for your business? Share your views in the comments section below.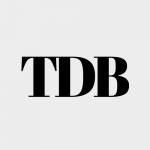 The Daily Buzz combines the pursuit of interesting and intriguing facts with the innate human desire to rank and list things. From stereotypical cat pictures to crazy facts about the universe, every thing is designed to help you kill time in the most efficient manner, all while giving you something to either laugh at or think about!